I hope you all had a great Thanksgiving. Have you been enjoying the leftovers? Here's a great idea for when you have leftover stuffing/dressing. Turn the stuffing into delicious Bacon Wrapped Stuffing Bites!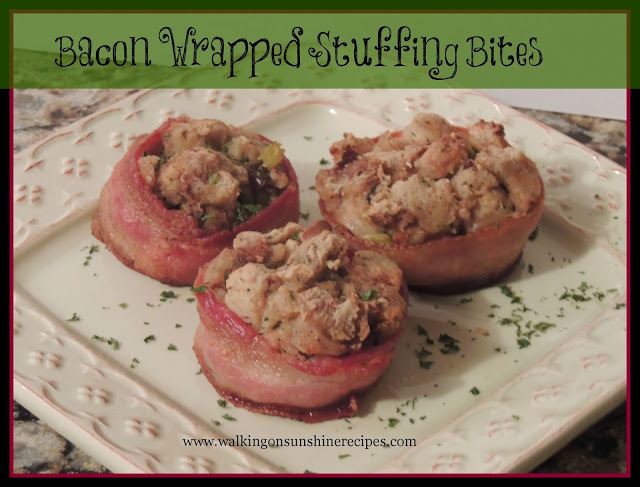 Ingredients:


Leftover stuffing/dressing
Bacon slices
Directions:
Spoon the leftover stuffing in a muffin tin and place in the freezer until frozen, about 30 to 60 minutes.
Remove the frozen stuffing bites and place in a freezer safe bag to use at a later time or proceed with the recipe.
Place the frozen stuffing bites on a baking sheet lined with parchment paper.
Wrap a piece of bacon around each stuffing bite, securing with a toothpick.
Bake in a 385 degree oven until the bacon is crispy.
Spoon the leftover stuffing into muffin tins and place in the freezer until frozen, about 30 to 60 minutes…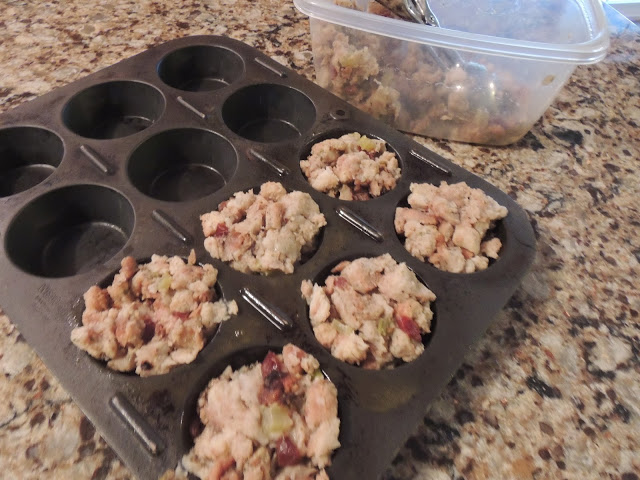 Wrap a piece of bacon around each stuffing bite and secure with a toothpick…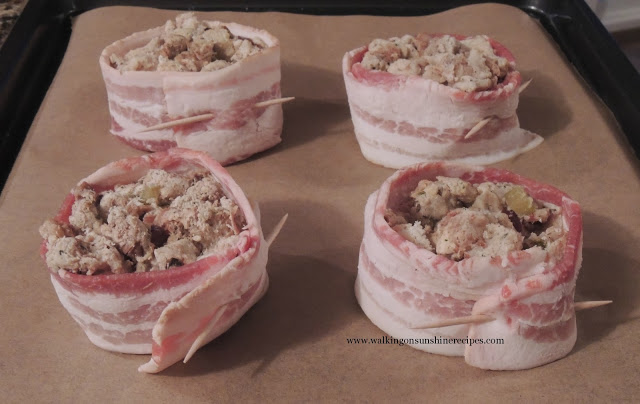 Bake in a 385 degree oven until the bacon is crispy. Look how crispy the bottom of the stuffing bites are…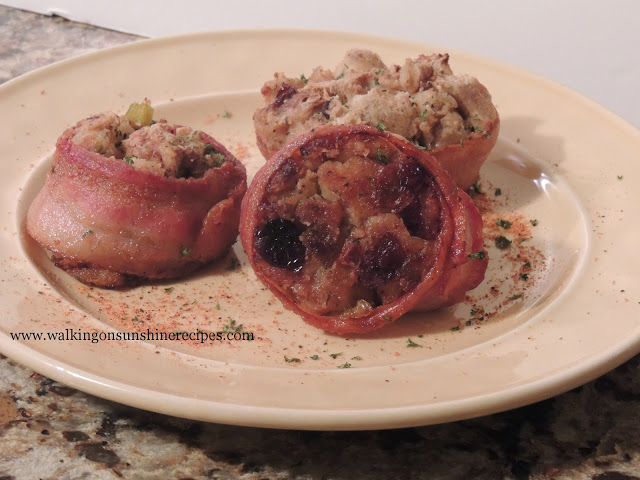 And if you missed last week's post on what to do with all the other Thanksgiving leftovers, click on the link below the photo…