It's been a bit busy around here lately. The Colonel went back to Ft. Dix yesterday. We had a great 2 days off. He worked very hard on our garden, but it's still not complete. We didn't put any plants in the ground because there's still the possibility of frost a few nights this week.

The Colonel decided to make the new vegetable bed with raised beds! That should help tremendously with my back. While he worked on laying out the raised beds...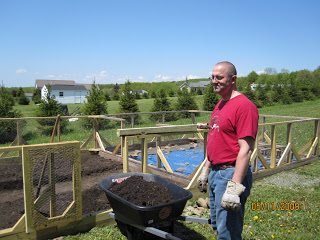 I worked on a flower bed in front of the garden.
I thought I would just use some of the many rocks that we have in our yard and make a border fencing in the flowers. The Colonel kept watching me build this "border fence" and finally couldn't handle it anymore.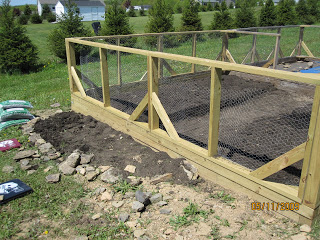 He had to show me how to do it properly and of course he was right.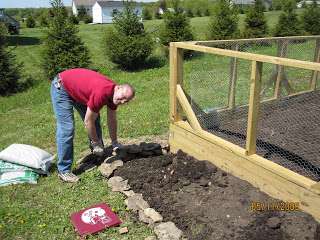 It looks so much better!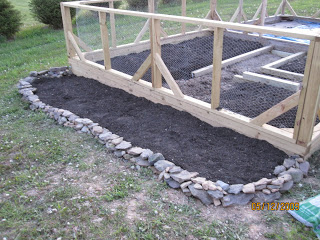 I planted 4 packages of zinnia seeds and 1 package of marigold seeds in this new bed. They should provide some really pretty flowers all summer long and hopefully with the fence around the garden, help keep the many rabbits we have living in our back yard out of the garden!

Here's what the raised beds look like so far.