Last weekend, we took a little trip to Boulder Field.
A National Natural Landmark that was created after
one of the ice ages when a glacier melted and left 
a TREMENDOUS amount of boulders.
We went with friends from church.
This State Park is about 30 minutes north of our house.
BUT once you reach the park you have to drive about 20 minutes
on a dirt, rocky road to get to the field.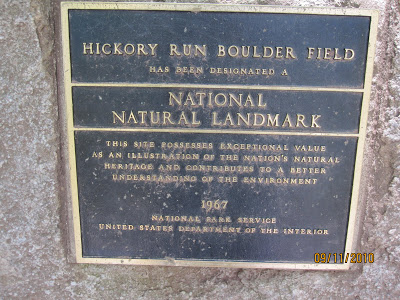 Michael heading out. 
They are NOT easy to walk on! 
There is still running water beneath the boulders 
and they are still splitting and moving.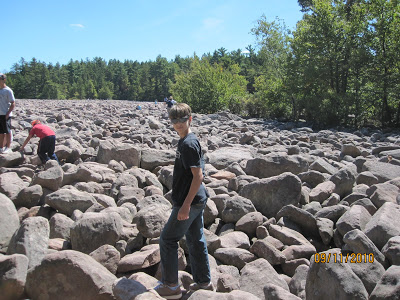 This is as far as I went.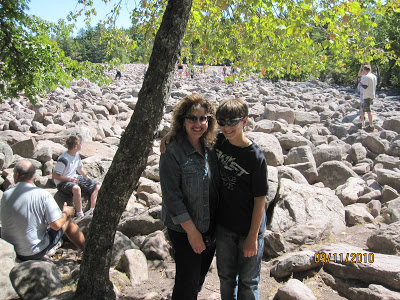 Me.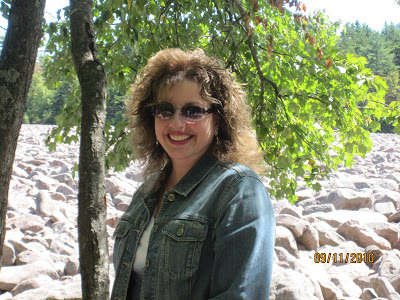 Another view.
It truly is AMAZING!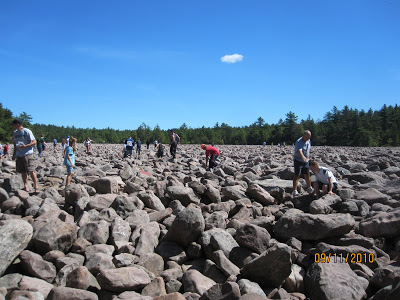 Michael on his way back. 
He went out quite a few times.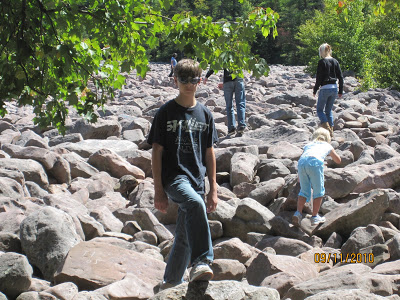 There's also a very nice lake at this park…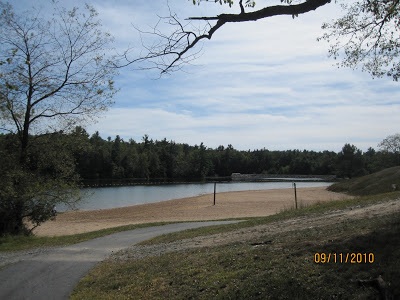 The picnic area where we had lunch…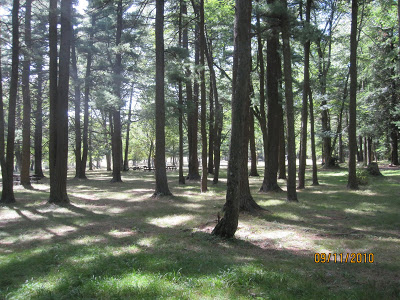 Michael and his friend Jonathan…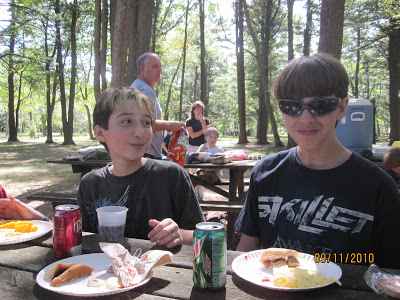 My favorite picture!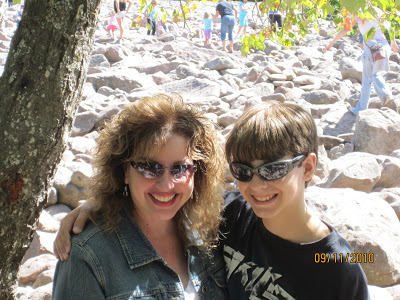 It was the most beautiful day.
The weather was PERFECT.
But more importantly we had the best time!