This is a delicious and easy meal you can have ready in 30 minutes.
The sauce freezes well, so you can make extra for the future when life gets even busier
awhile ago and it was very popular here at Walking on Sunshine.
We enjoyed it with chicken, so I thought, why not Cheesy Beef Enchiladas.
The secret to this dish is the sauce.
It is FABULOUS.
Ingredients for the sauce:
3 Tbsp. butter
3 Tbsp. flour
2 cups chicken broth
1 cup sour cream
1 (4 oz) can diced green chillies
1 (4 oz) can diced jalapenos
Ingredients for the Cheesy Beef Enchiladas:
Ground Beef
1 can refried beans
flour tortillas
cheddar and Monterrey jack cheese
Let the deliciousness begin...
In a pan, melt the butter.
Then stir in flour and cook 1 minute...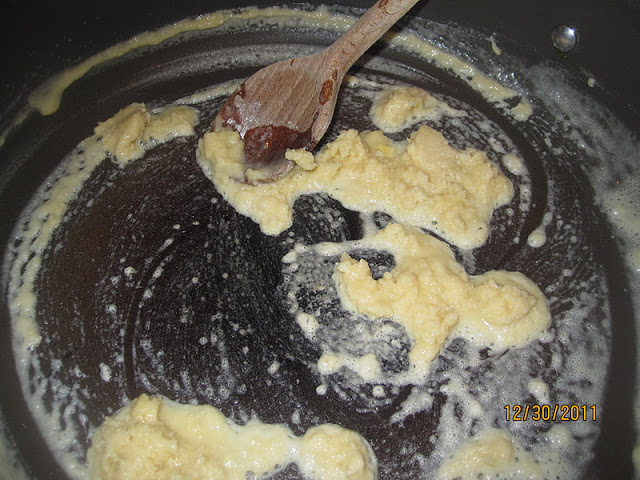 Add broth and whisk until smooth.
Heat over medium heat until thick and bubbly...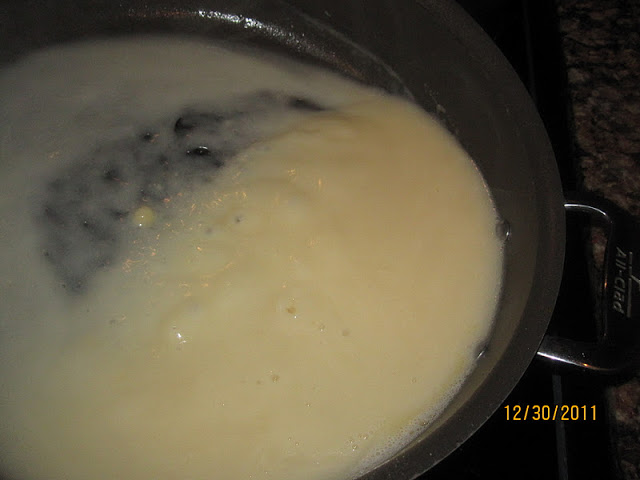 Stir in the sour cream, the can of chilies and the can of jalapenos, which I do NOT drain.
Do not bring to boil, you don't want curdled sour cream...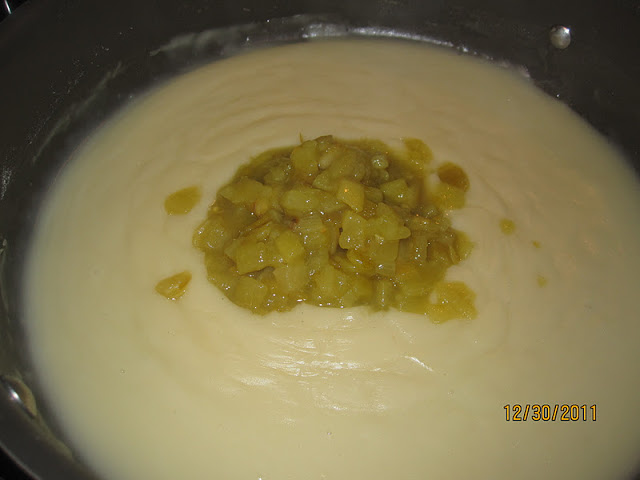 Sauce is ready...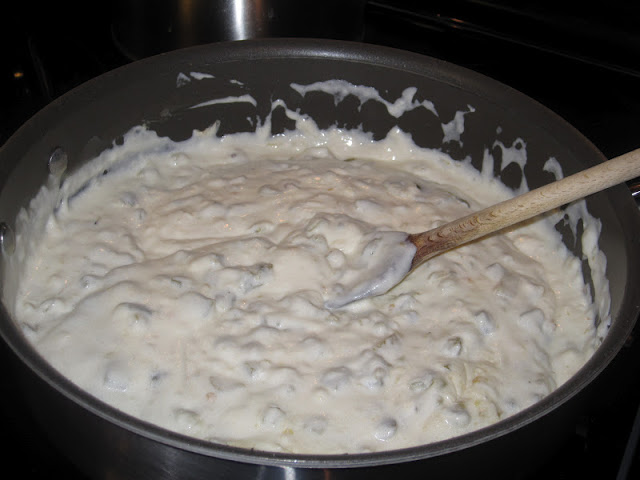 Now on to the Cheesy Beef Enchiladas...
Brown the ground beef in a pan.
Once the meat is browned, add the can of refried beans and combine.
Spread the beef and refried bean mixture down the center of a flour tortilla
sprinkle with cheese...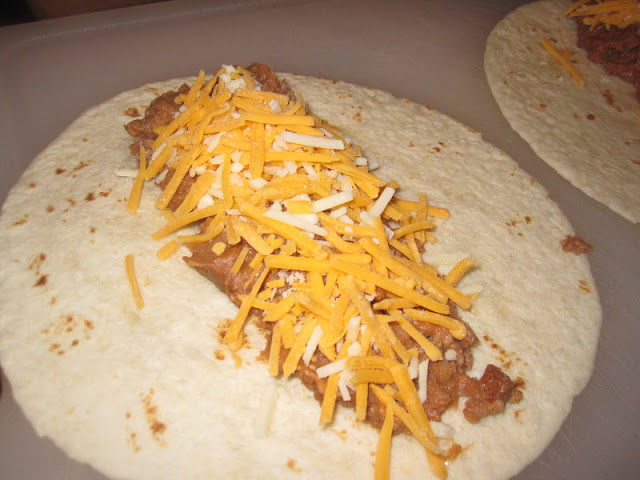 Roll up and place seam side down in a baking dish...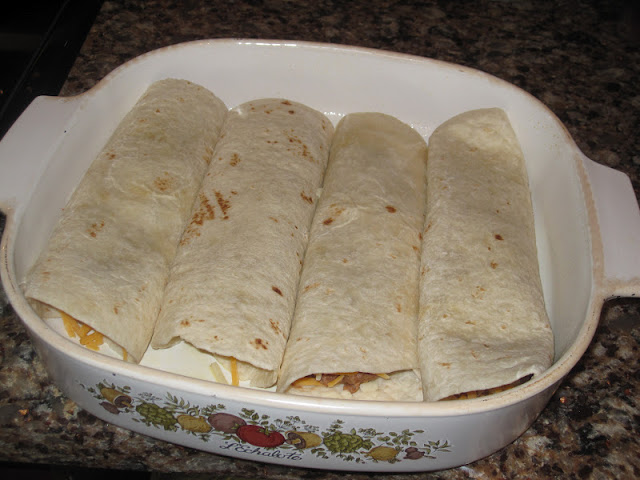 Cover with the DELICIOUS sauce.
If you have extra sauce, don't worry, it freezes well.
Sprinkle more cheese on top...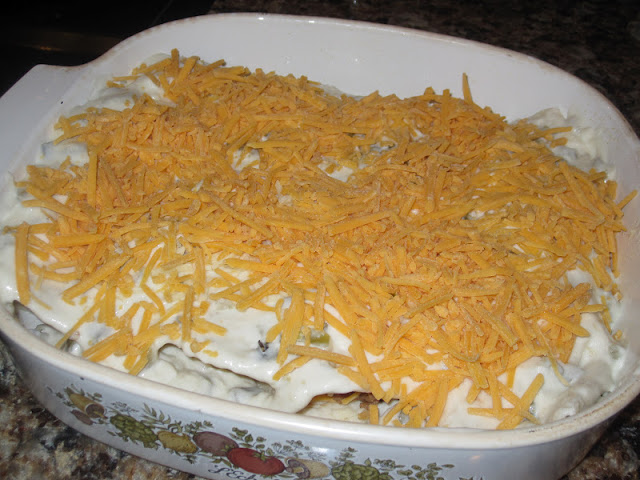 Bake at 415 until bubbly, maybe 15 minutes.
Then turn the broiler on and broil until the cheese is
slightly browned and looking DELICIOUS.
This only takes a few minutes, so do not walk away...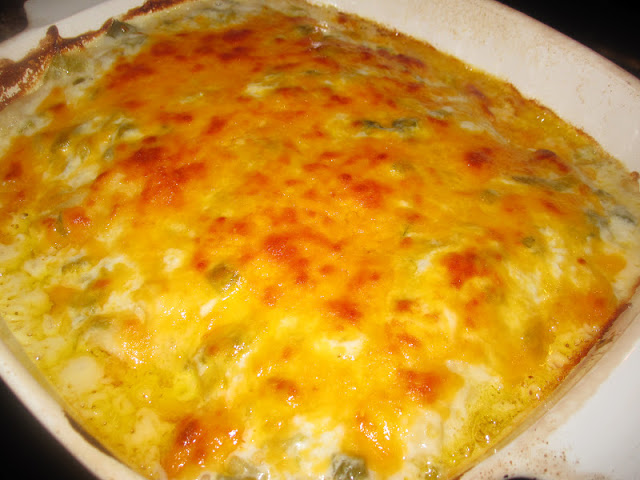 DELICIOUS...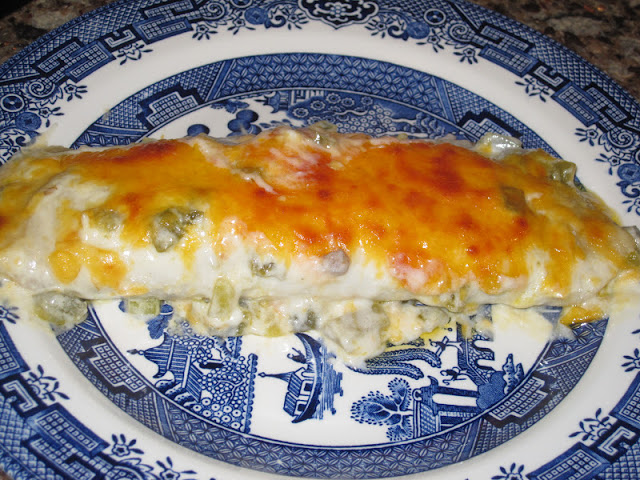 Serve with a side salad and you have a very easy and fabulous meal.
Enjoy your day!