This is a recipe I make quite often as it is
a favorite in our house...
Chicken Fajitas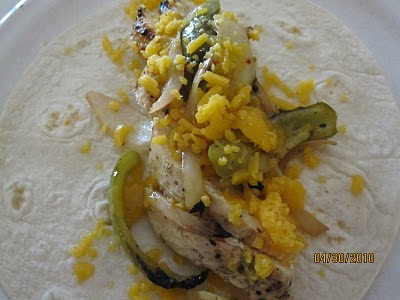 Ingredients:
3 Chicken Cutlets
3 Peppers, try to use different colors.
(When I made these only green peppers were on sale.)
2 Onions
Italian salad dressing
Flour tortillas
Cheddar Cheese, Sour Cream, Salsa
Cut the onions and peppers up early in the morning.
Place them in a Tupperware, toss them with some of the bottled Italian dressing
and let them marinade in the refrigerator all day.
Now, do the same with your chicken.
Place them in a Tupperware and marinade with more of the Italian Salad Dressing,
placing them in the refrigerator until you're ready to grill.
Grilling the Vegies...
I purchased this great grilling basket a few years ago.
If you don't have one, you can use an aluminum pan or
just wrap the vegies up in aluminum foil and place on the grill...PERFECT!
I always start the vegies BEFORE the chicken goes on the grill,
since they take the longest to cook...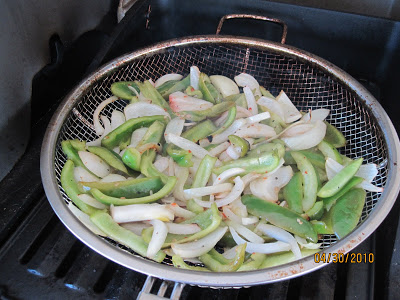 Grilled vegies all done and ready to go!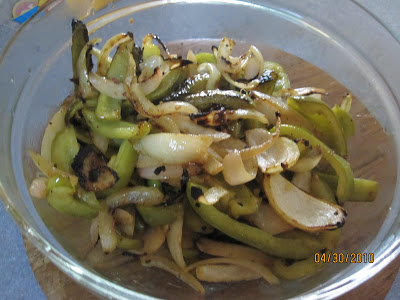 Now, grill the chicken until DONE.
Chicken all grilled and looking delicious...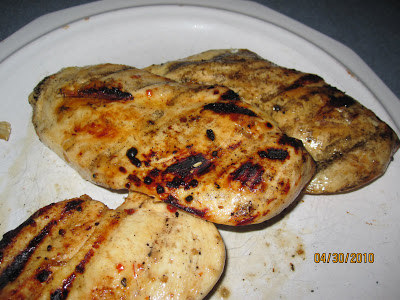 Here the fajitas are all assembled...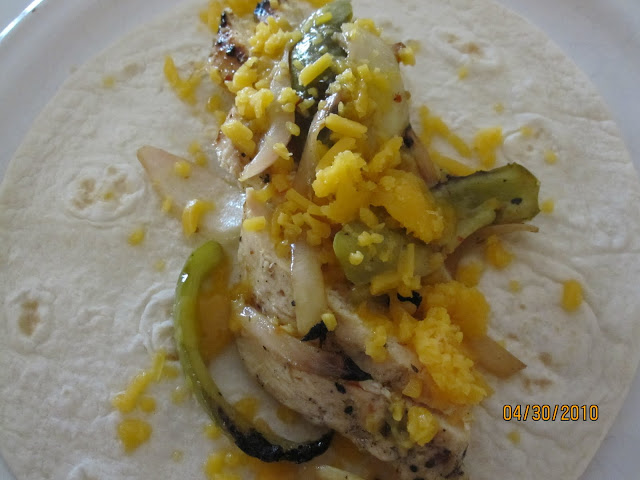 Feel free to add sour cream and salsa, which is what I did AFTER I took the photo.