Today I'm sharing with you a recipe I recently made that I found on
Pinterest.
It was so good and so easy!
Easy Chicken Lo Mein...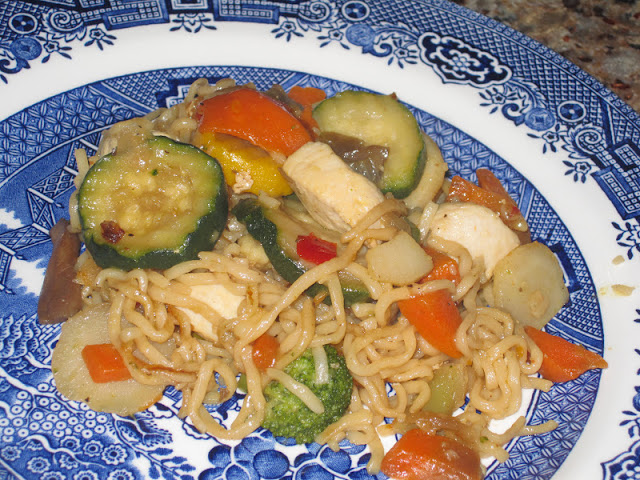 Ingredients:
1 tablespoon oil-sesame or peanut oil
1 lb boneless skinless chicken breast, cut into thin slices
1 clove garlic, minced
2 tablespoons soy sauce or teriyaki sauce
2 teaspoons freshly grated ginger or 1 teaspoon powder
1 3-ounce package chicken flavor ramen noodle soup
1 1-lb bag frozen mixed oriental vegetables
¼ cup water
Let's Begin...
Boil the noodles ONLY from the Ramen noodle soup and set aside.
Do NOT add the seasoning packet...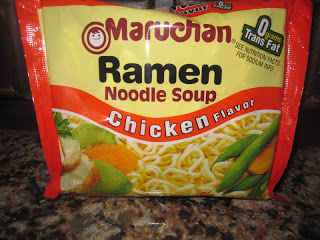 In a frying pan, saute the chicken in the oil...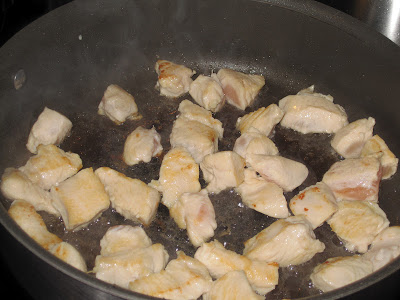 These are the vegetables I used.
I also added some cut up zucchini...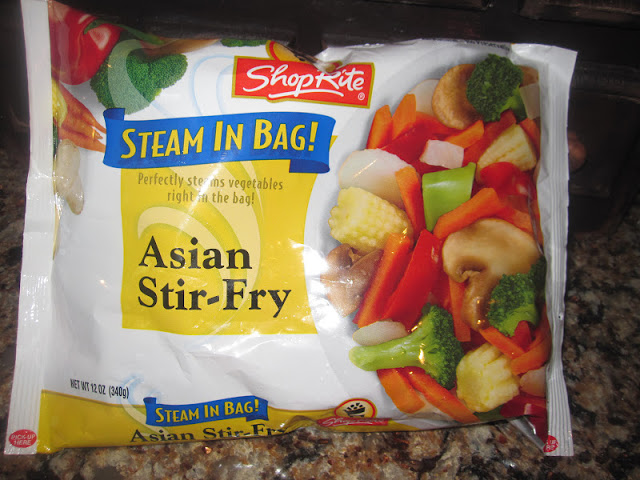 Once the chicken is no longer pink, add the bag of vegetables.
Cover and continue to cook until the vegetables are cooked through...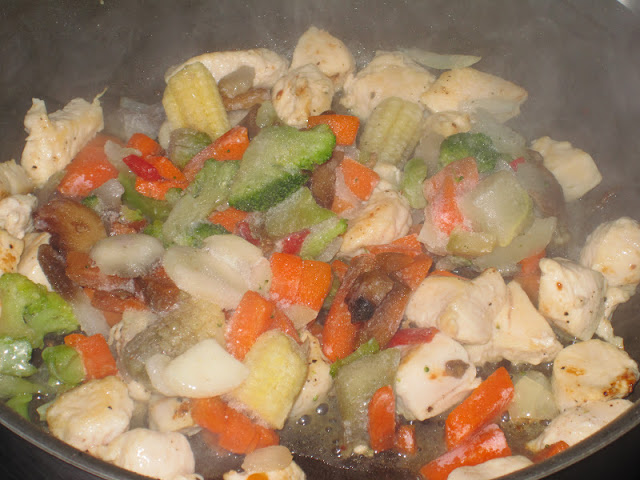 Now take the PACKET from the Ramen Noodle Soup Mix
and combine it with the soy sauce, garlic, ginger and water.
Mix well and pour over chicken and vegetables...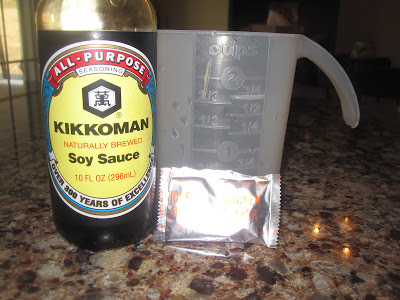 Add the cooked noodles...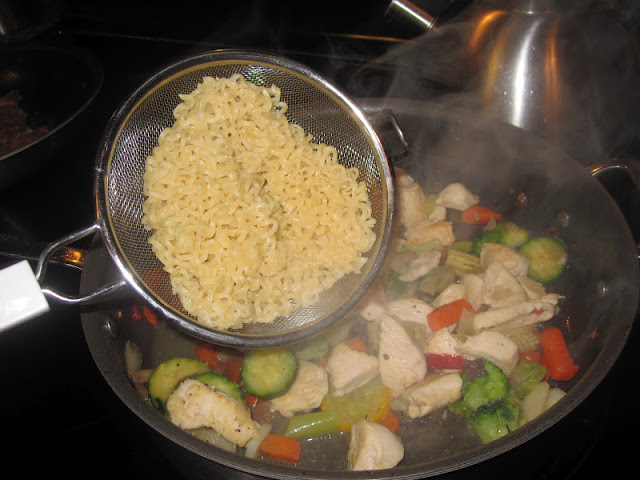 Cook a few more minutes until everything is combined...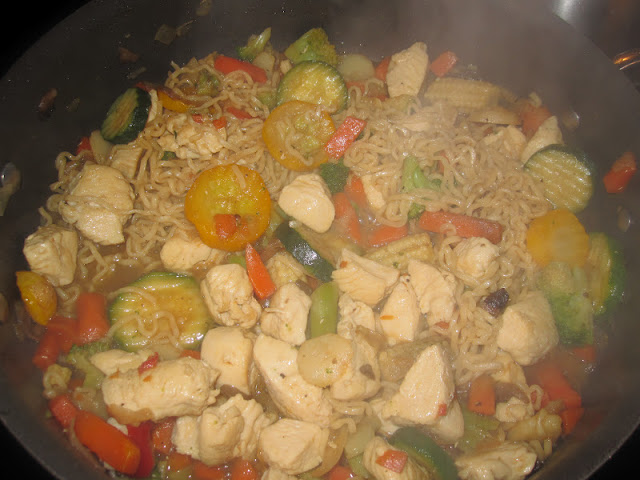 Now, wasn't that EASY...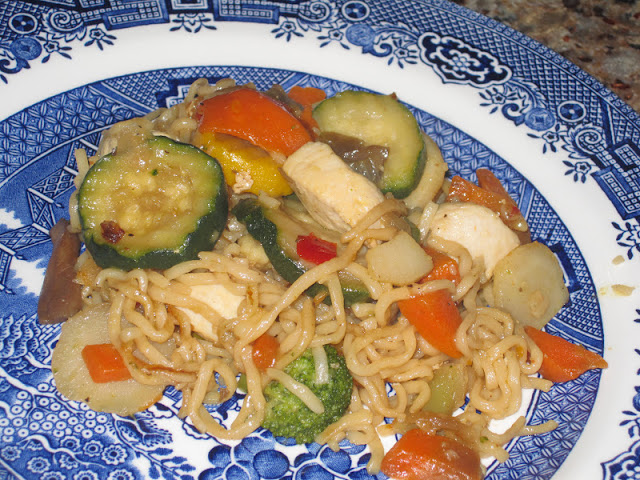 I think the only thing missing is an
EGG ROLL
...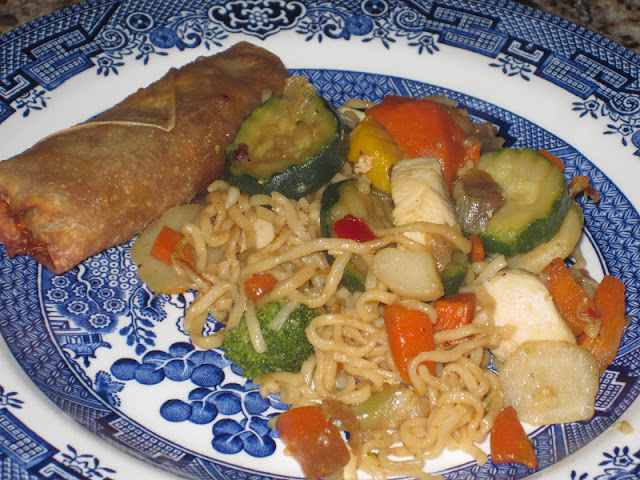 NOTE: You don't have to use Ramen Noodles.
You can add a regular chicken bouillon cube to the soy sauce STEP.
AND use spaghetti!
I've done this recipe both ways.
ENJOY YOUR DAY!