I love chocolate chip cookies AND I love oatmeal cookies.
A few weeks ago I tasted a cookie that combines BOTH these flavors
into ONE delicious cookie and I was in heaven.
Chocolate Chip Oatmeal Cookies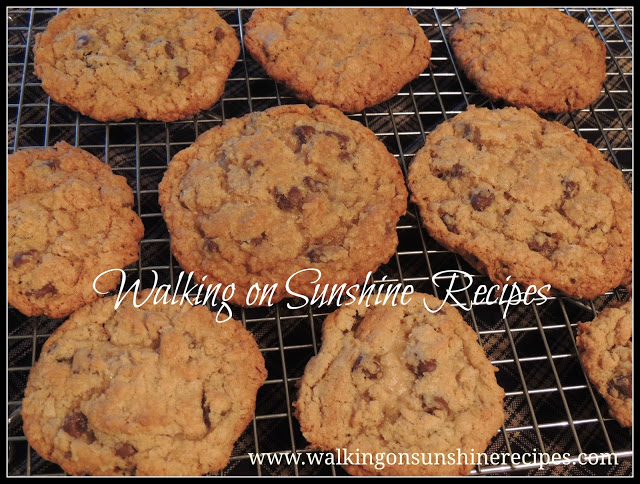 Chocolate Chip Oatmeal Cookies
3 cups flour
1 tablespoon baking powder
1 tablespoon baking soda
1 tablespoon cinnamon
1 teaspoon salt
1 ½ cups butter, softened
1 ½ cups sugar
1 ½ cups brown sugar
3 eggs
1 tablespoon vanilla
3 cups semisweet chocolate chips
3 cups old fashioned oatmeal
2 cups sweetened coconut flakes
Preheat oven to 350 degrees.
In a large bowl, whisk together the flour, baking powder, baking soda, cinnamon and salt.  Set aside.
In a second bowl, beat the butter on medium speed until smooth.
Add the sugar and brown sugar and beat for another two minutes.
Add the eggs one at a time, beating well after each addition.
Stir in the flour mixture, blending until just combined.
Add the chocolate chips, oatmeal and coconut stirring until fully incorporated.
Drop by rounded tablespoon onto a cookie sheet lined with
parchment paper
; making sure to allow plenty of room between the cookies.
Bake for 10 to 12 minutes or until the edges are set and golden brown.
I used two different sized scoops.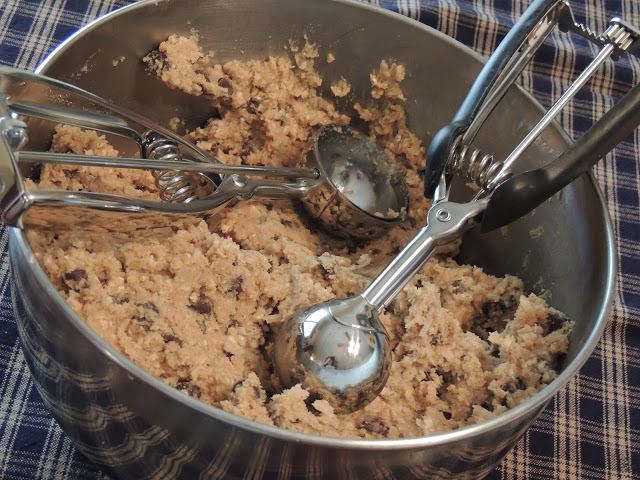 Allow the cookies to cool on the pan for a few minutes before placing on a cooling rack.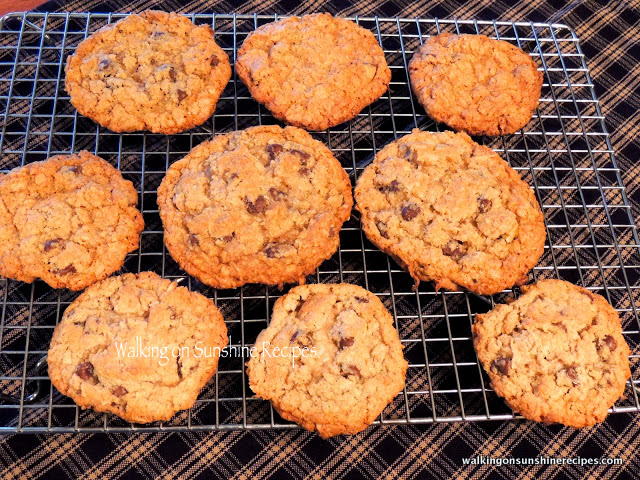 Enjoy with a cup of cold milk.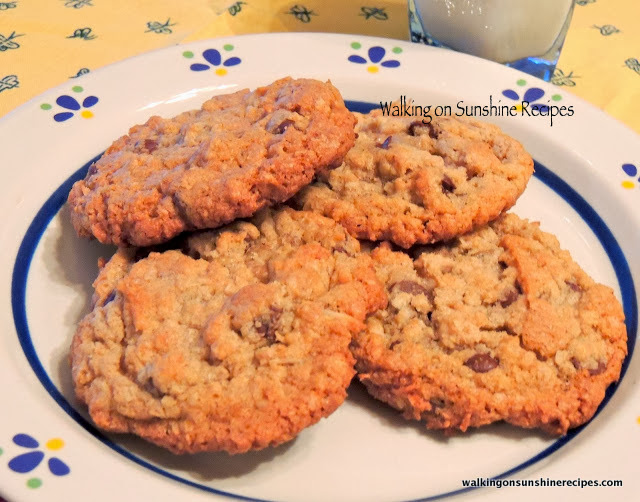 This recipe makes a lot of cookies.  Too much for my family to really enjoy at one time.  So I decided to freeze half the recipe to enjoy at a later date. Scoop the cookie dough out and place on a baking tray.  Place the baking tray in the freezer until the scoops are frozen.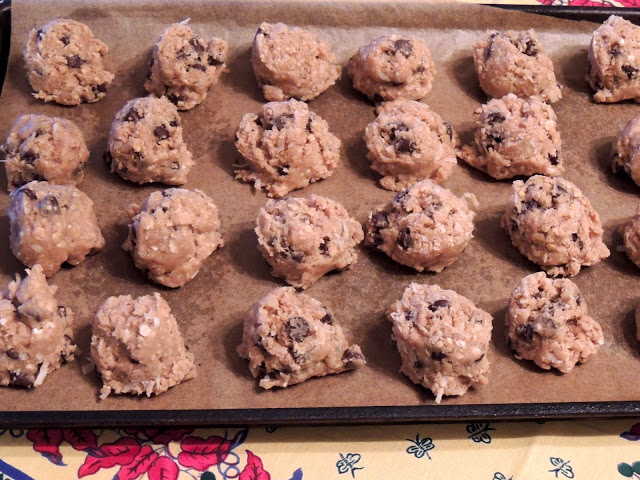 Place the frozen scoops of cookie dough in a freezer bag.  The next time you're in the mood for cookies, just reach into the freezer and pull a few or the whole bag out and bake.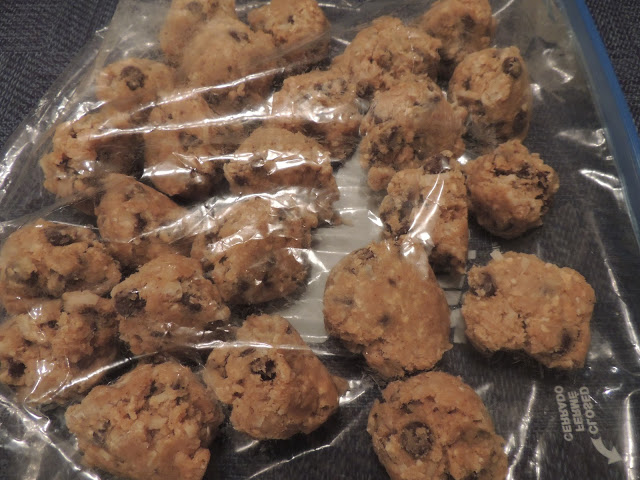 So, what's YOUR favorite cookie?