This week's
Something Yummy for My Colonel's Tummy
is really a favorite of our whole family.
Chocolate Covered Peanuts
Nothing is more delicious than melted chocolate and peanuts...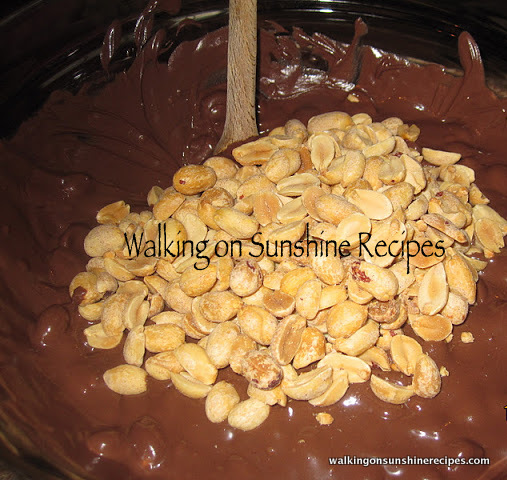 After some "chilling" time, you have a delicious snack...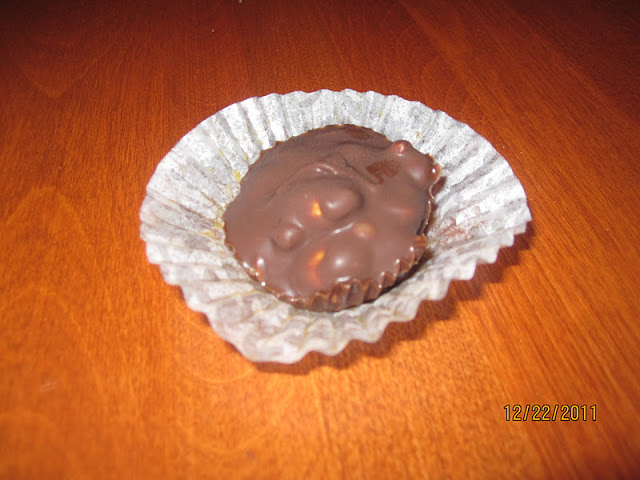 I could not believe how incredibly easy this recipe was
when Olivia and I made them for Christmas.
So EASY and so DELICIOUS.
It doesn't get any better than that, does it?
You need TWO ingredients.
Almond Bark and Peanuts...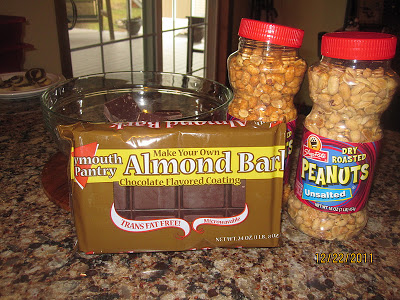 Line a mini muffin pan with mini muffin liners...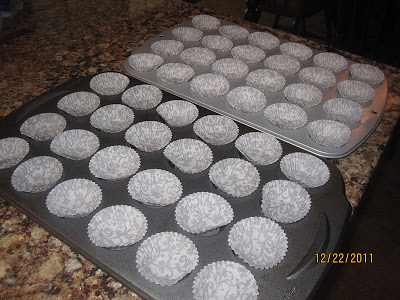 Melt the almond bark in a big bowl, in the microwave.
Once the almond bark is melted, add your peanuts...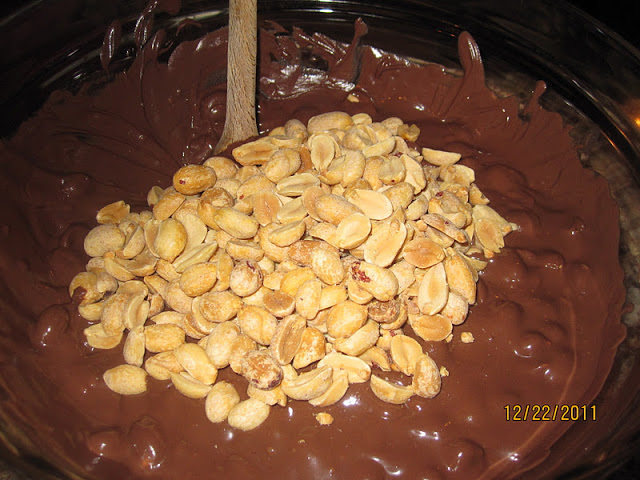 Stir until everything is completely mixed.
Then start filling up your mini muffin cups...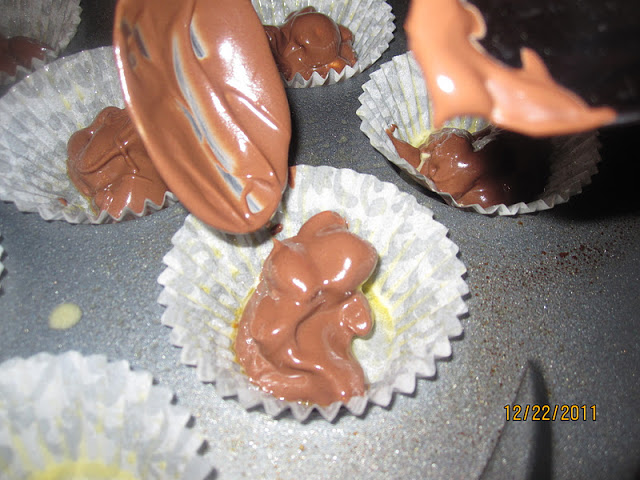 I sprayed each liner before because I wasn't sure if the chocolate would stick.


If you DO NOT have mini muffin pans,
just spoon the chocolate peanut mixture right onto
a baking tray lined with wax paper.

Place the pans/trays in the refrigerator or freezer until
the chocolate has hardened...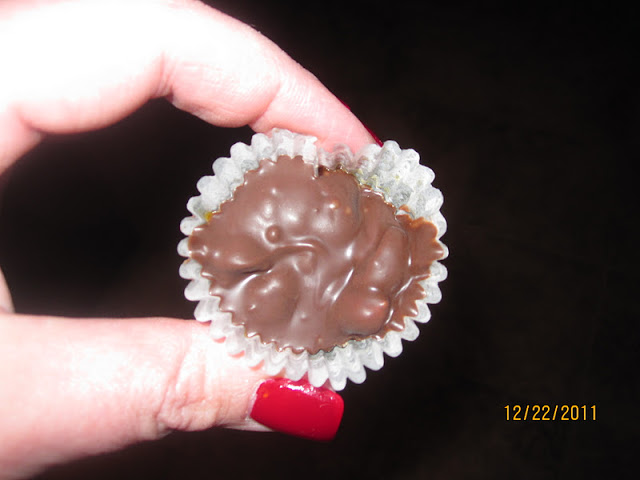 Now, you're going to ask me...
How much almond bark and how many peanuts?
This all depends on how many chocolate candies you WANT!
We used the one whole almond bark bar and about 2 cups of peanuts.
We really enjoyed this treat and I will definitely be making
MORE for Valentine's Day in a few weeks.
Enjoy your day!