I found this smoothie recipe floating around on Facebook one day and thought
it sounded interesting and healthy. I made it yesterday for breakfast and it was DELICIOUS.
There is one surprising ingredient I really was NOT sure of adding, but
it worked out perfectly and added more protein, which is always good for me.
Chocolate Smoothie...
The surprise ingredient is COTTAGE CHEESE...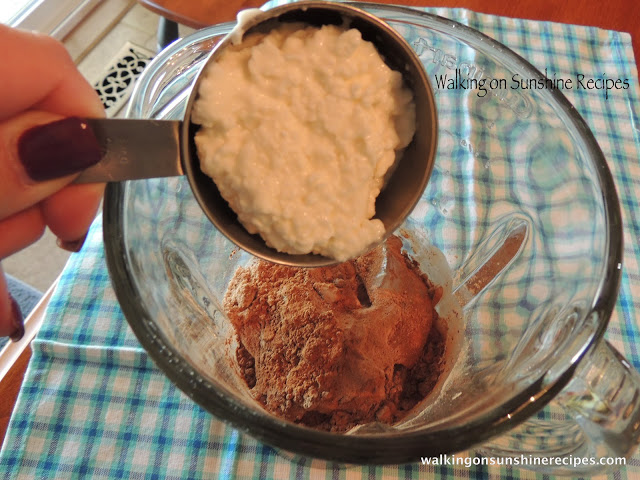 Ingredients:
1 scoop protein powder, chocolate flavored
1 Tbs. cocoa powder, I used unsweetened
1 packet hot coco mix. I used a sugar free/diet brand
½ cup skim milk
½ cup cottage cheese. Again, I used a low fat version.
Ice
Put all the ingredients in a blender and process until smooth.
You may need to add more milk to thin out the smoothie.
DELICIOUS and pretty good for you...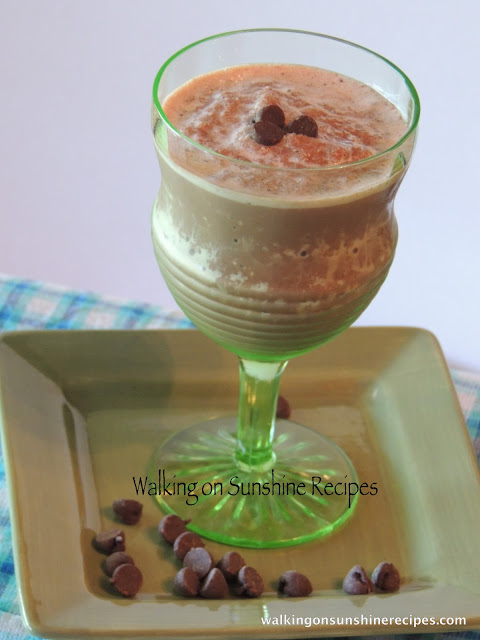 Enjoy your day!