Come see how I decorate our home for Christmas with our Department 56 Village Collection.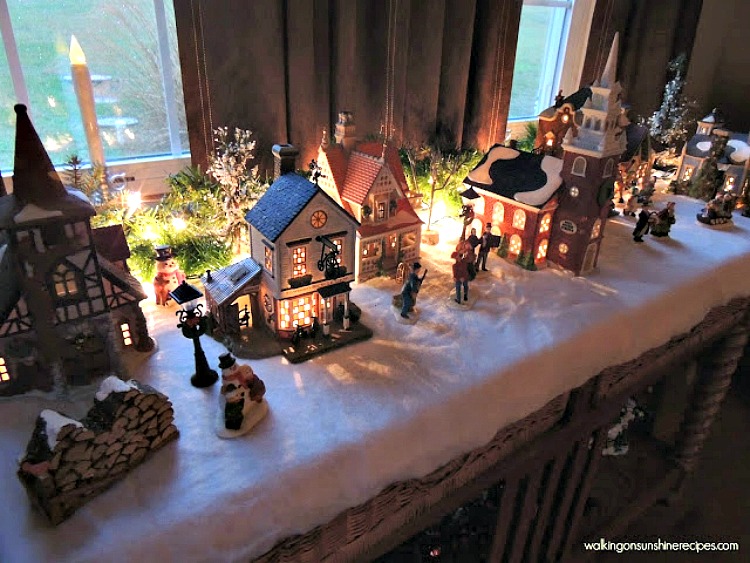 Department 56 Village Collection
For the past few years I have been sharing with you my Department 56 Village collection on Christmas Eve. This post has now officially become a tradition here on Walking on Sunshine.  AND if you know me or follow me on Facebook, then you know I'm a huge fan of traditions.  I love them! I love these houses and love how special they are to me. Every year my husband helps me put them up and we spend some time talking about each one and the memories behind them.
My husband and I started collecting them the year we purchased our first house. We don't have a huge collection, but every one means something to me and I love decorating the house with them.
The Bookstore and the Apple Valley School House
Olivia picked out the school house and was her gift to me the year she was in kindergarten.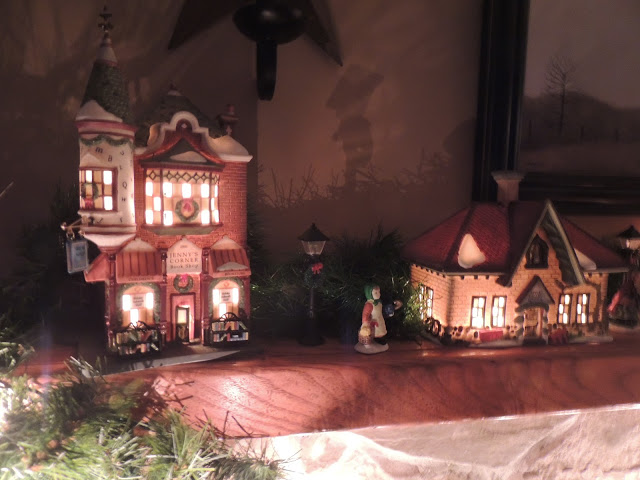 The Old North Church
This is the first piece that began our collection. I remember being a little upset with my husband that he spent so much money on this church at the time. But I'm so happy he purchased it and started our collection.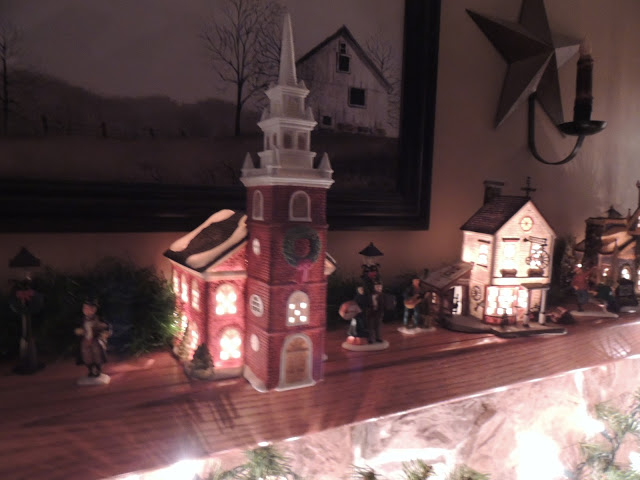 The Bike Shop
This was a gift from my sister-in-law and husband.  There is so many pretty details to this house.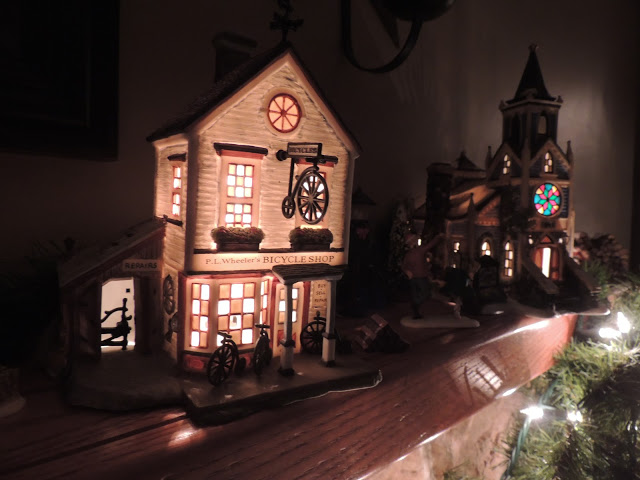 The Deacon's Way Chapel
Another beautiful church, The Deacon's Way Chapel, with stained glass windows.  I really do love the churches.  It must have something to do with being raised a pastor's kid.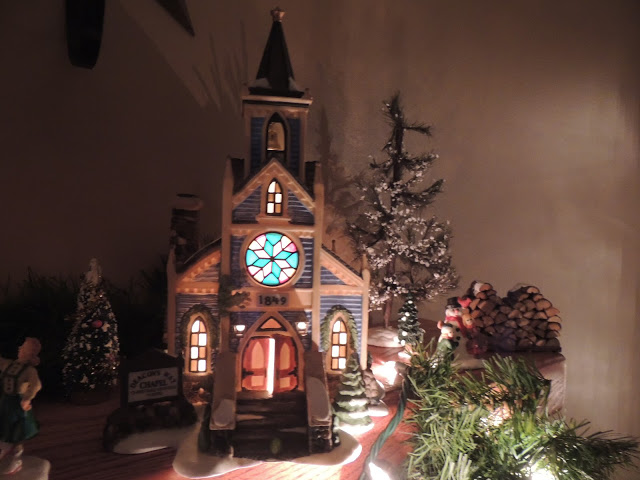 Michael's Church
This one is very Bavarian looking.  It was a gift from my brother-in-law.  There's a fence for it as well.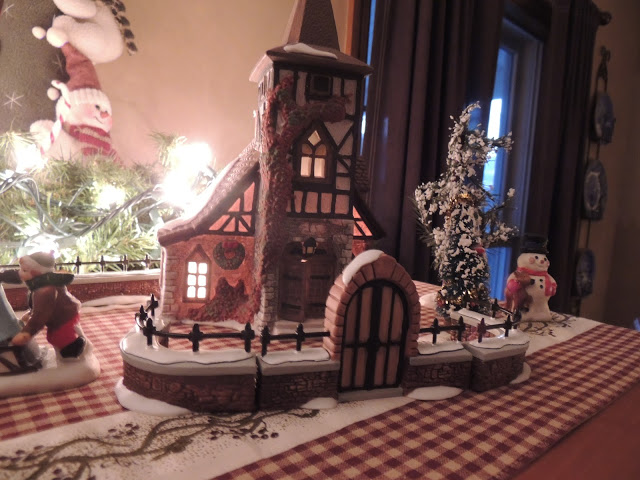 A Victorian Cottage
Another gift from my sister-in-law.  And again, the detail is amazing.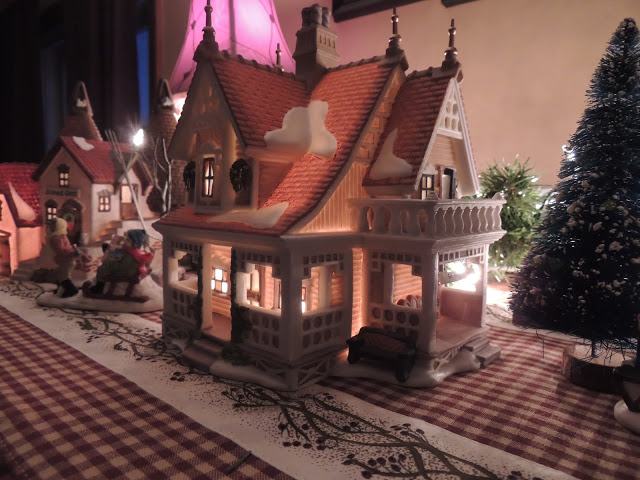 The Bishop's Oast
This one was another gift.  I'm not that crazy about the design on this one, but it still looks so pretty when it's lit.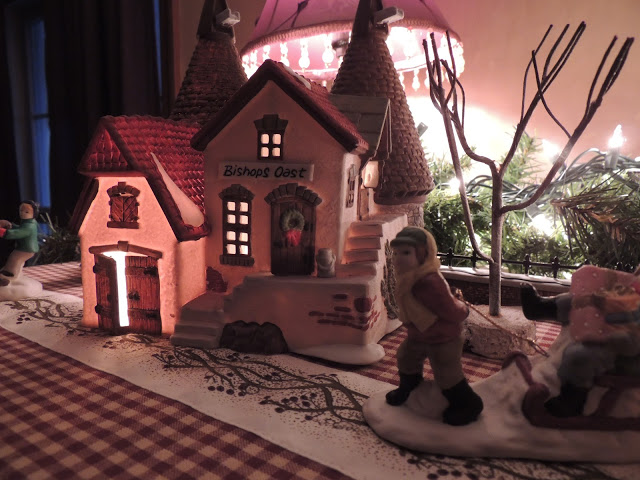 Department 56 Accessories
I love adding accessories to the display.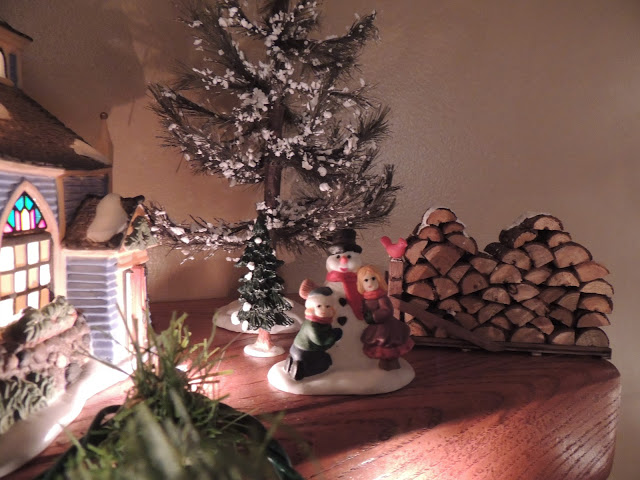 A dancing couple.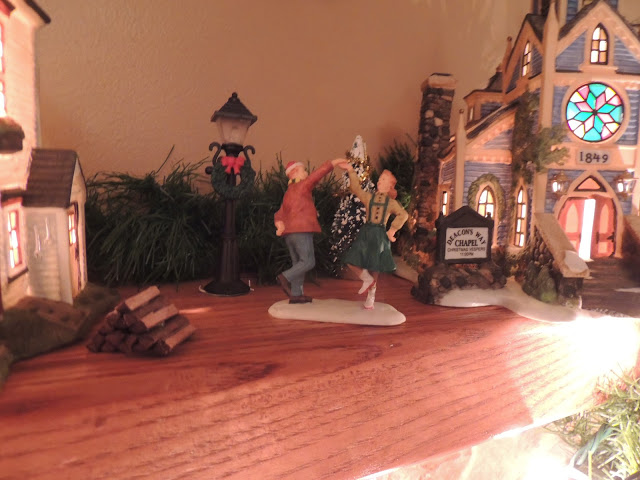 This year we did something different with the village and moved them to the buffet table in the dinning room.

 
Another view with the village lit.  This looks so pretty at night!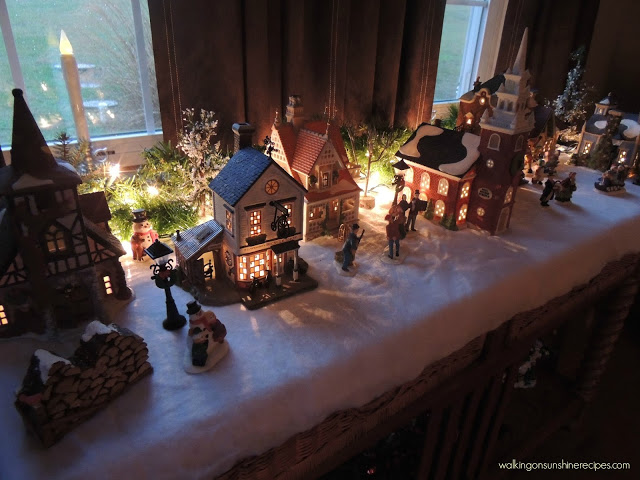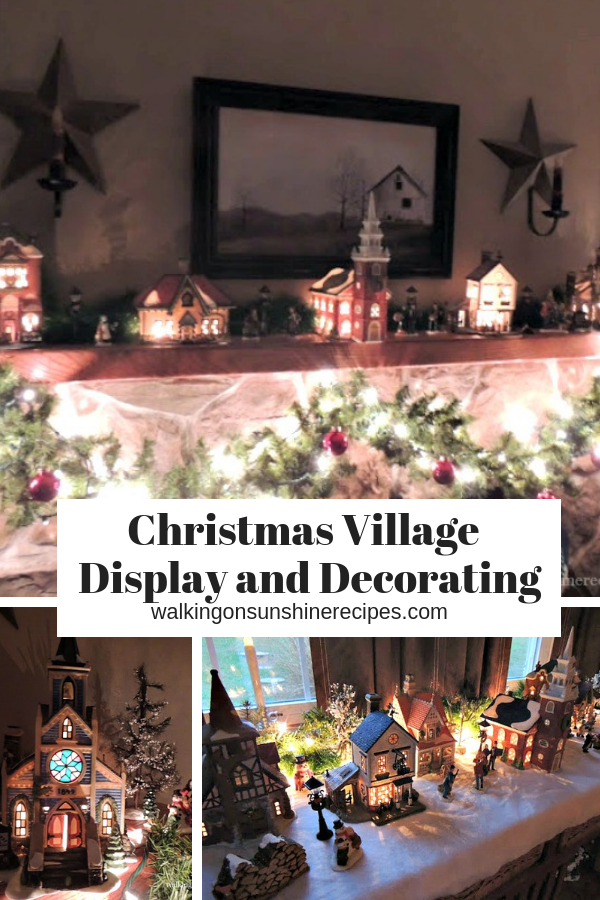 More Information
More Information
More Information
More Information
More Information
More Information
More Information
More Information
More Information
More Information