CHRISTMAS has arrived at
Walking on Sunshine.
Our Christmas tree.
Yes, it's a Christmas tree,
not a Holiday tree as many people would love to
change the whole meaning of Christmas…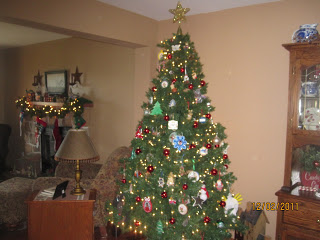 Our tree is full of ornaments that Olivia and Michael
have made and even ornaments that I made
when I was a child and throughout the years.
I took pictures the other day of our
tree and house and realized that I neglected
to get close-ups of some of our ornaments.
These may be from a few years ago, but they're still on our tree!
Michael…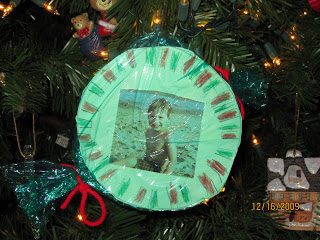 Olivia…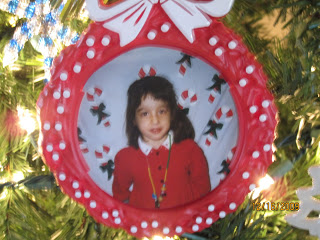 A reindeer with Olivia's "hand prints"…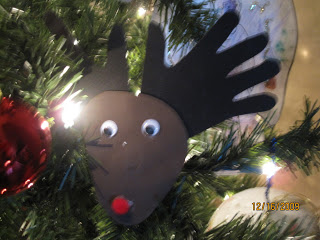 Santa Claus I made as a child…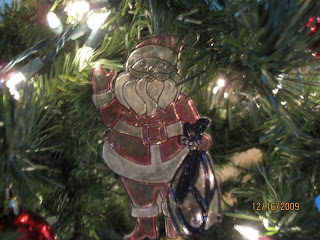 I made this the first year we were married…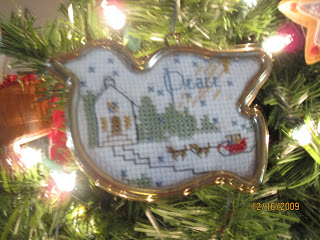 Michael was 2 when he "painted" this one…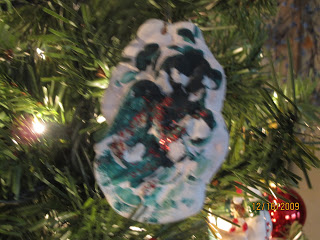 A pretty lamb…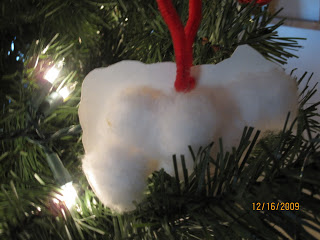 A simple star which reminds us why we celebrate
Christmas…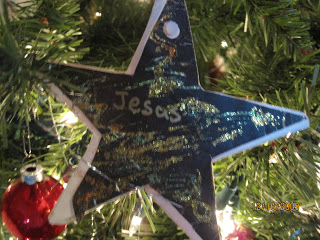 I love our tree.
I love our ornaments.
Nothing fancy,
just simple treasures that show our love for each other
and our love for our Saviour.
It's Christmas!
No matter what else is going on in our lives
we need to take the time to celebrate our Saviour's birth,
because without HIM we would have nothing.
Without HIM we would have no PEACE to help us through
the difficult times.
Without HIM we would have no HOPE to help
us go through the hardships that I know
so many of you are facing.
And without HIM we would have no Salvation.
Because without the manger,
there would be no CROSS.
"And the angel said unto them,
Fear not: for, behold, I bring you good tidings of great joy,
which shall be to all people.
For unto you is born this day in the city of David
a Saviour,
which is Christ the Lord."
Luke 2:10,11
On the menu at our house tonight:
SUBWAY!
Michael has an after school orthodontist appointment
and needs to be back at school early for practice for his
Christmas Concert tonight at the high school.
Michael plays the clarinet.
The Colonel has a meeting to attend and won't be home till
just in time to go to Michael's concert.
So something easy for me tonight!
Enjoy your day!