All I need is a little bit of coffee and a whole lot of Jesus FREE chalkboard printable!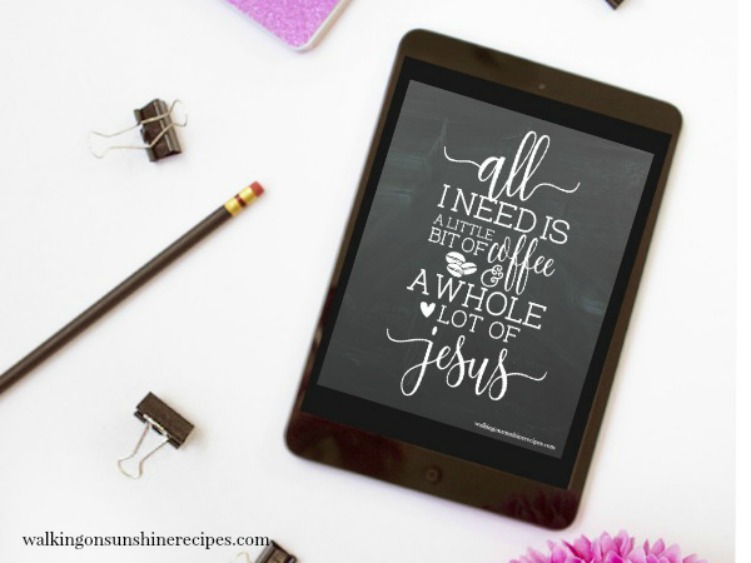 Coffee and Jesus FREE Printable
We're starting the new year off with this Coffee and Jesus FREE printable to all my readers for two reasons. Number one, we all need a little bit of coffee but a whole lot of Jesus! And I love creating chalkboard printables. I have a few in my house and think you'll love this one too!
What a week this first week of 2018 has been for me. If you follow me on Facebook, then you'll know that on Monday evening somehow I managed to scratch my cornea in my left eye. No, I take that back, I managed to scratch my cornea in two different places. The pain has been horrible but not being able to see correctly has been worse.
I think the biggest struggle for me was not being able to create and work my blog and page properly. I did manage to get this Coffee and Jesus Free Printable created before the accident and I'm glad that I have content for my Facebook page ready to copy and paste but I had a few things I wanted to share here on the site with everyone.
FREE Printables
Coming this week will be our Weekly Meal Plan. I have a few new printables to share with you for that as well. And I want to create a whole new format for the plan with ideas for breakfast, lunch and dinner. But that may have to start in a week or two. I still have a few more doctor's appointments with my eye and I don't really like to stress it with too much work in front of the computer.
If you haven't signed up for my newsletter, please do! I have been sharing more and more through the newsletter because I know my shares on social media are not getting viewed. For instance, yesterday I shared a great collection of pizza recipes that are available here on the site for you to your email!
A Little Bit of Coffee but a Whole Lot of Jesus
You don't need to sign up for anything for this printable, but if you do sign up, you get access to all the printables I create...which are quite a few! I hope you have a great Sunday and enjoy this fun FREE printable!


Once you click HERE or the button above, you will be taken to box.com and can download the printable. Once the printable is downloaded, you'll be able to print it out using whichever print program you have for your computer. I have mine printed out in a 8X10 size and hanging on my bulletin board.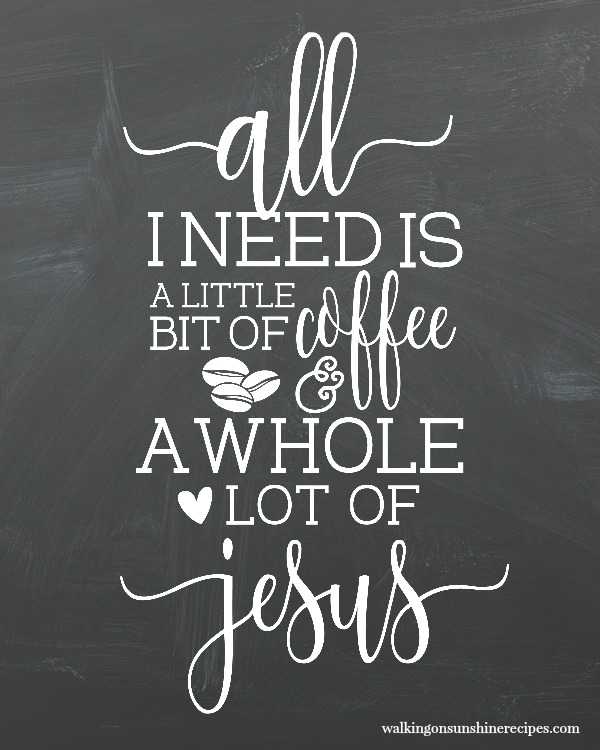 This post contains affiliate links. Your cost is the same, but I earn a commission when you shop through them. For more information, click here.
More Information
More Information
More Information
More Information
More Information
More Information