A few weeks ago I shared on
Facebook
that I just made 
the most delicious chicken recipe and I couldn't wait to post it on my blog.
Well TODAY is the DAY.
I found this recipe on my friend Sandie's blog 
Chatty Crone
.
Not only was it delicious, but it was so easy! And you know I love easy recipes.
Crusty Honey Mustard Chicken...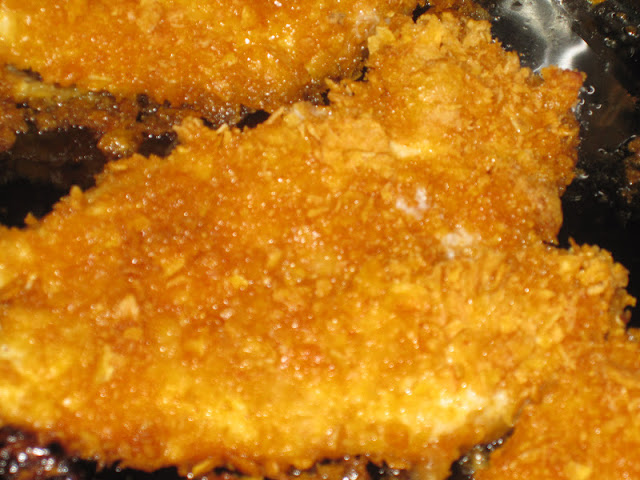 Ingredients:
⅓ cup light honey mustard dressing (I couldn't find light, so I used regular)
⅛ teaspoon table salt
⅛ teaspoon black pepper
2 teaspoon dill, freshly chopped (I didn't use)
1 medium uncooked scallion, finely sliced (I didn't use)
1 cup cornflake crumbs
1 pound uncooked boneless skinless chicken breasts
Chicken breasts...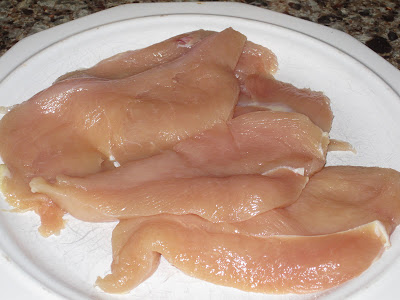 Honey mustard dressing in one container,
crushed corn flakes in another...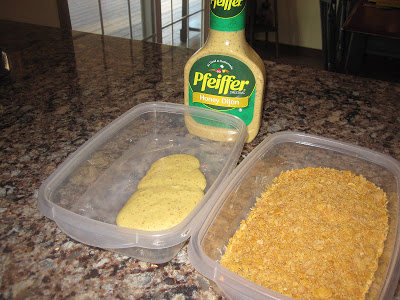 Dip the chicken in the dressing...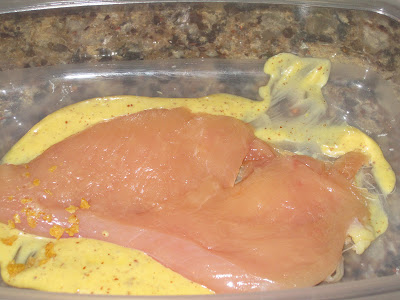 Then the crushed corn flakes...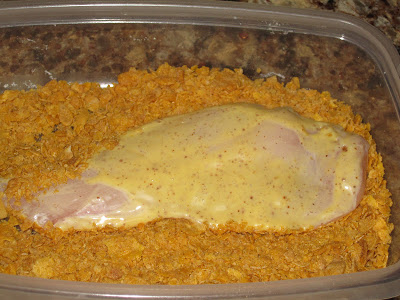 Place your coated chicken into a baking dish that has been sprayed with cooking spray.
I melted 1 Tablespoon of butter and drizzled it over the chicken before baking...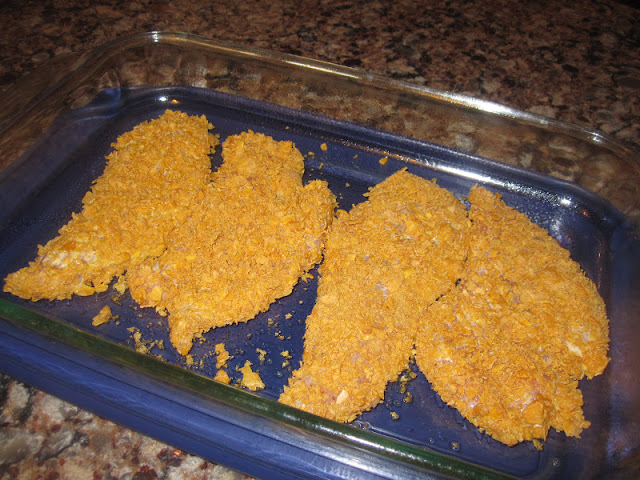 Bake the chicken in a preheated 425 F oven for about 15 minutes
or until the chicken is no longer pink in the middle.
Delicious and crispy and crusty and just so GOOD...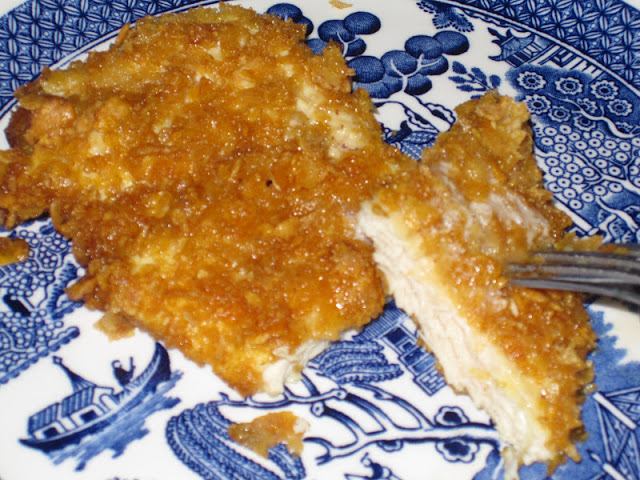 You can use the honey mustard dressing as a dipping sauce!
Enjoy your day!