When we built our house 5 years ago, I specifically told the builder to
stain the railings to match the molding.
When I came back a week later, he completely ignored me and just put a layer of polyurethane on them.
I hated them.
They weren't even connected properly.
We've been wanting to fix this problem for years...
So instead of heading down to the beach this summer,
the Colonel and I decided to tackle this eye sore.
Well, it's done...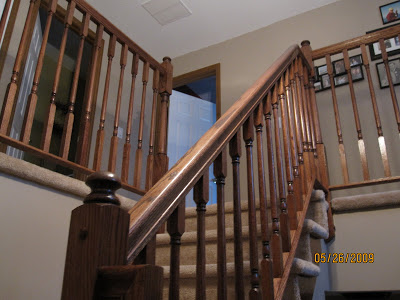 All connected...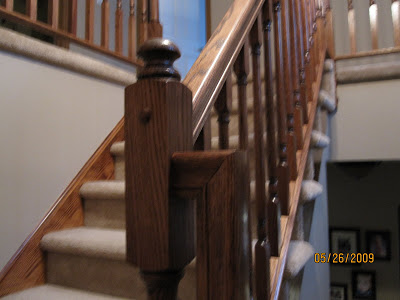 A beautiful entryway...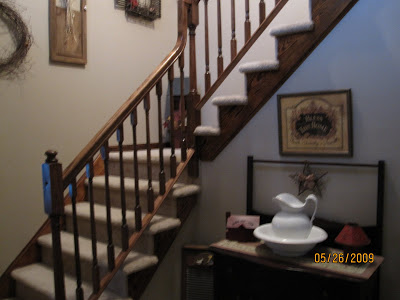 The view from the top...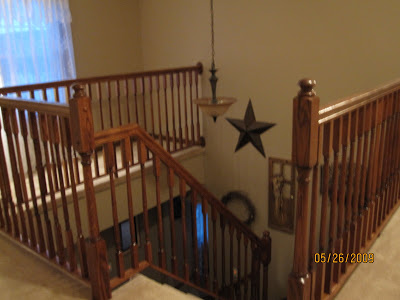 So pretty!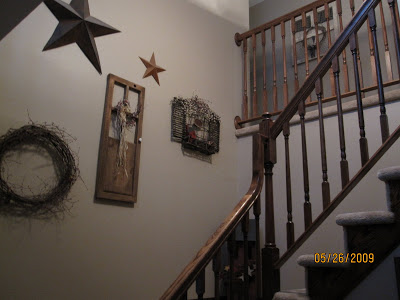 It took a few weeks...the house was a mess...the garage was a mess...
But I'm so happy with the end result!
I love our new stairway!
Enjoy the pictures!
 I'm going to get my beach chair out and sit it at the top of the stairs
 and just gaze at the beauty in my house!