Pork.
Either you LOVE it or you...
well, let's just the Colonel was never a fan.
Which I always found strange because he loves ham sandwiches.
He loves barbecue ribs.
And let's not even mention his love for egg and bacon omelets.
But put a piece of pork on a plate in front of him, he's not too happy.
Oh he'll eat it, but he's NEVER requested me to make a pork roast
in the almost 25 years we've been married.
And I never did!
Until New Years Day 2012.
I found this AMAZING recipe on Pinterest and really wanted to try.
Brown Sugar and Balsamic Glazed Pork Loin...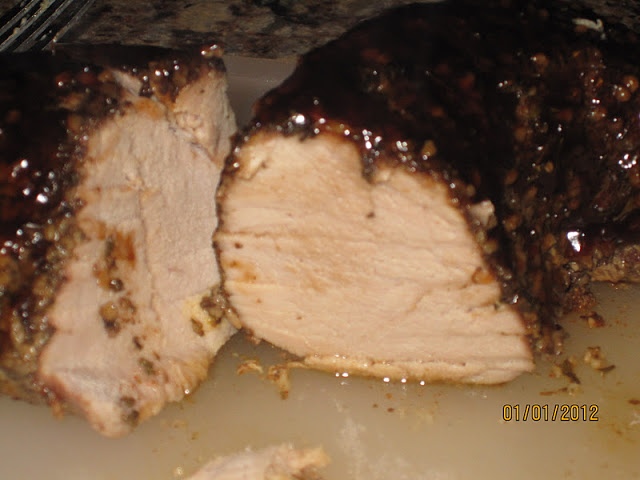 Ingredients:
1 (2 pound) boneless pork tenderloin (or regular pork loin)
1 teaspoon ground sage
1 teaspoon thyme
1 teaspoon paprika
½ teaspoon salt
¼ teaspoon pepper
1 clove garlic, crushed
½ cup water
For the GLAZE:
½ cup brown sugar
1 tablespoon cornstarch
¼ cup balsamic vinegar
½ cup water
2 tablespoons soy sauce
Combine the sage, paprika, thyme, garlic, salt, pepper together and spread
over your pork roast or pork loin...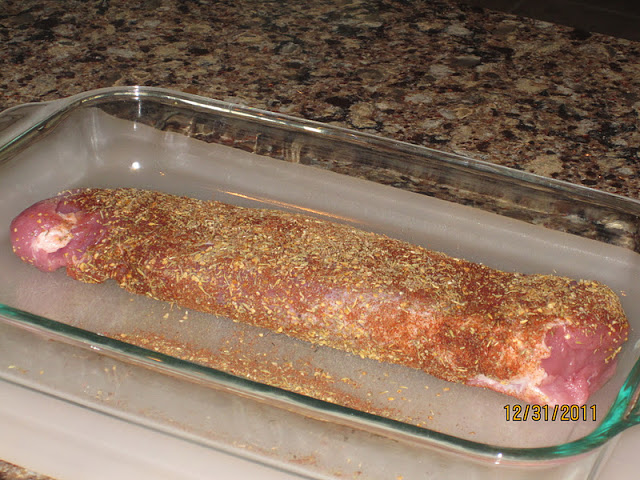 Then place your pork loin in the CROCK POT and add ½ cup water
and cook on low for 6 to 8 hours.
Combine the GLAZE ingredients into a sauce pan...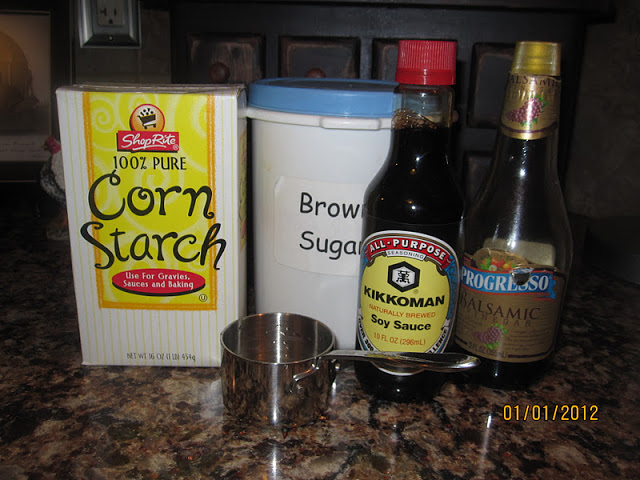 Cook on low, stirring, until the sauce thickens.
Transfer to a bowl...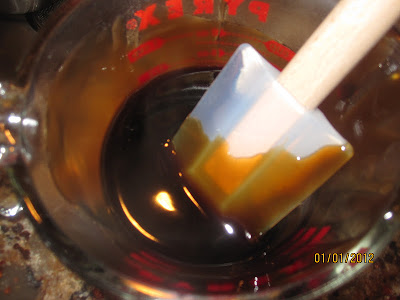 During the LAST hour of cooking, begin basting your pork loin with this glaze,
maybe 2 or 3 times.
Do not use all the glaze.
You want to save some to serve on the side with your pork.
Since this was my first time cooking a pork loin, I used a meat thermometer
to make sure it was cooked properly to an internal temperature of 145 degrees.
I knew the pork loin would continue to cook while resting on the counter to reach the
proper temperature of 160 before eating.
Doesn't this look DELICIOUS...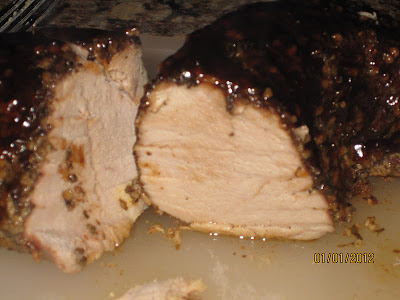 Slicing was so EASY.
The pork was so juicy and tender, it practically fell apart...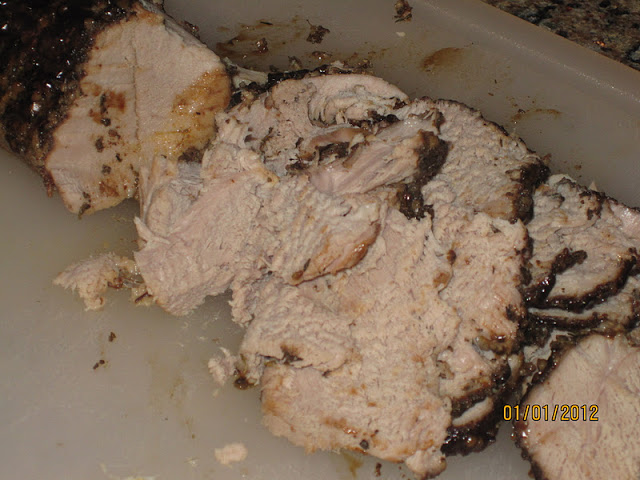 I served the pork with scalloped potatoes and zucchini.
Drizzling the pork with the remaining GLAZE...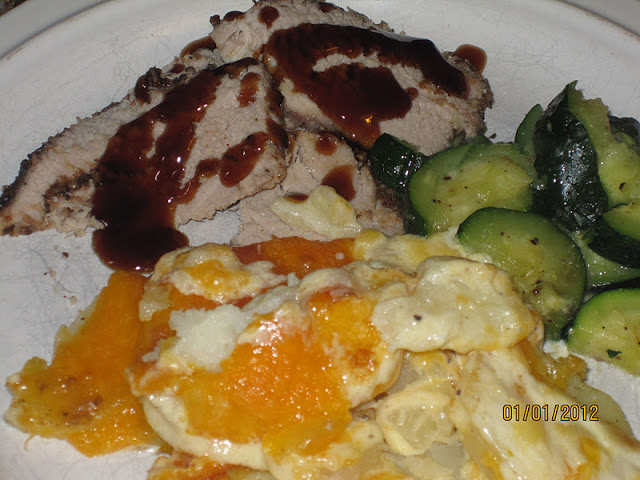 This was such a DELICIOUS and EASY meal.
What did the Colonel think of the pork loin?
He LOVED it!
We both did!