Starting a new post here on the BLOG this week. I'm calling it Quick Tip Thursday. Cute, huh? I love finding ideas or tips that I know will make my life easier and I thought why not pass these quick tips on to YOU! I really hope my hubby reads this post because we need this in our garage...now!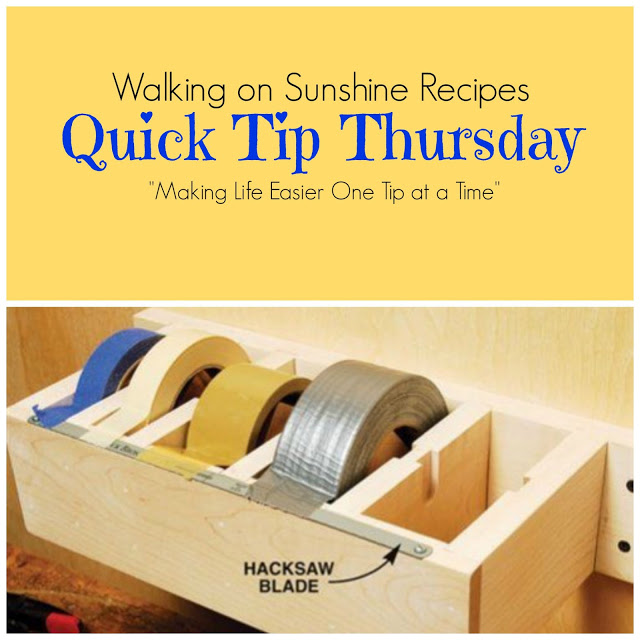 This is a great tip.
We have a lot of different tapes all in one container in our garage
but one of the most frustrating things for me is trying to find the end of the tape
as it's usually STUCK to the entire roll.
I can't tell you how many times I have spent hacking away
at a roll of packing tape with a knife or a pair of scissors looking for the end.
This set up will help tremendously.
What about you?
Do you think this would make your life easier?