Our Family Fall Fun trip to beautiful Bethlehem, PA was full of apples, mums, tomatoes and of course FOOD!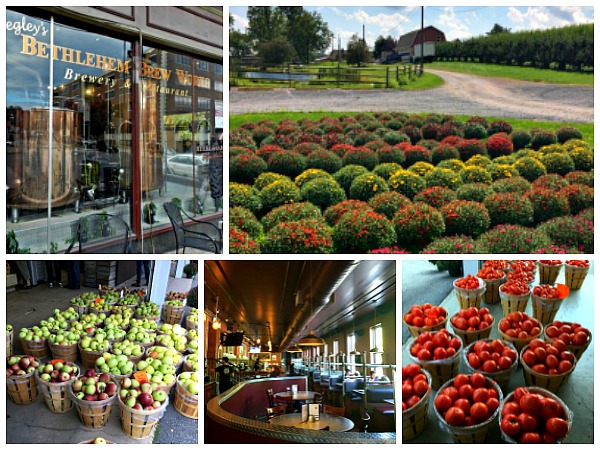 Family Fall Fun
Fall arrived early in our corner of the world...and then in true fashion it disappeared for a few weeks but not before we took a Family Fall Fun trip to beautiful Bethlehem, PA.
Today I want to share with you a little of our day spent enjoying the start of Fall here in our corner of the world. I'm trying to get back into posting a little more of my life with you and not just recipes and decorating projects. I hope you enjoy these little glimpses into my life.
Family Fall Fun trip to Bethlehem, PA
The day started off with a simple plan...buy mums.  We wanted to go for a little drive as well.  We took my mom for a drive to Lehigh University to show her the campus and where my hubby works.  He's currently working in the ROTC department.  My mom has never been to the campus and it was a beautiful day so the drive was perfect.
We stopped for lunch on Main Street in Bethlehem, PA and ate a restaurant we've never been to, Fegley's Bethlehem Brew Works. Don't let the name fool you, it's not a bar.  Well, it is a bar, but it's also a restaurant and yes, they brew beer in those vats you see in the photo below.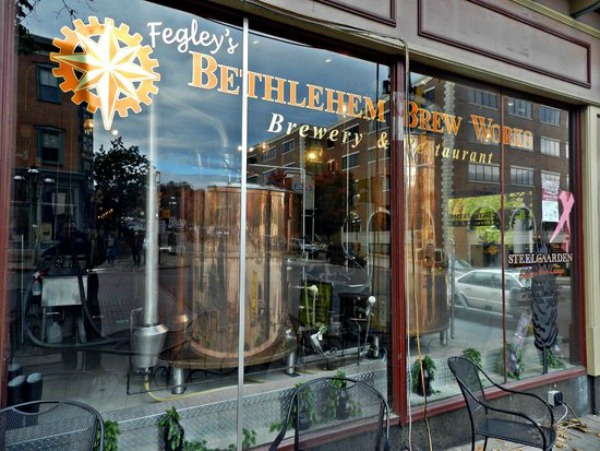 It's a beautiful restaurant with an industrial look and feel.  The bathrooms are very nice and clean too, which is important when you've been out and about driving most of the morning.  Right?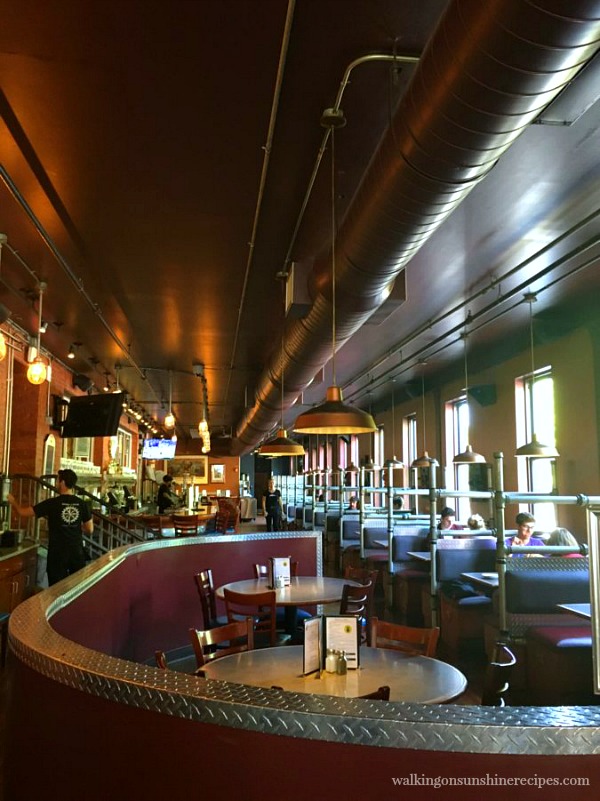 I enjoyed the burger with these amazing fries.  I mean they were amazing!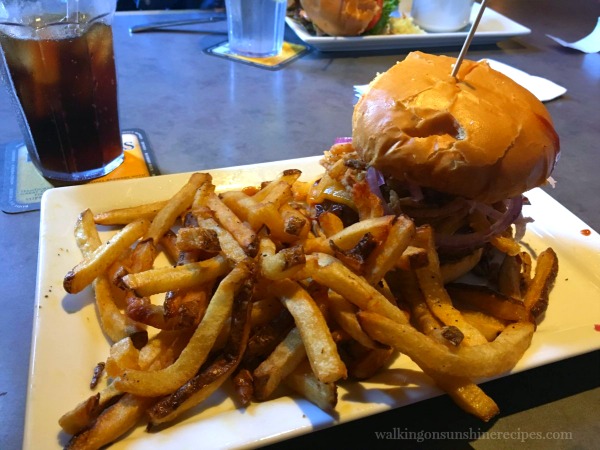 My hubby had the flatbread pizza.  He liked it too!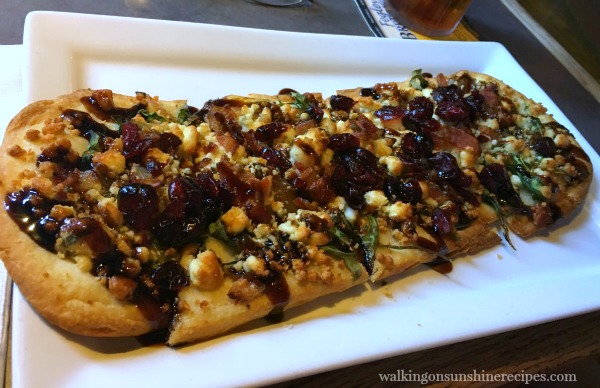 My mom had soup and a sandwich.  I didn't get a photo of her sandwich.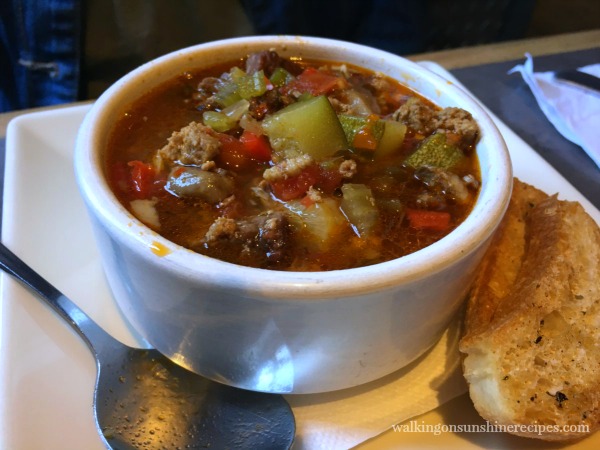 After lunch we made the trip back home and stopped at Heckman's Orchard, which is a family run farm that we like to visit during the fall to get apples.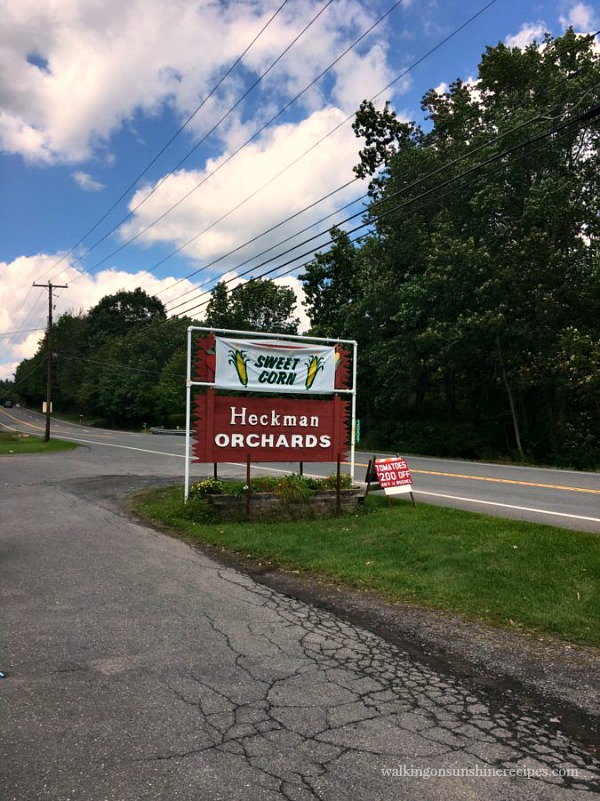 And mums.  Finally I found mums.  They always have the best selection here.  Every year we stop here and get a few to put on our porch.  They're not only beautiful, but BIG.  I like a few big ones to put on the porch and then fill in with smaller ones I purchase at the local grocery store.
Oh and they have tomatoes too!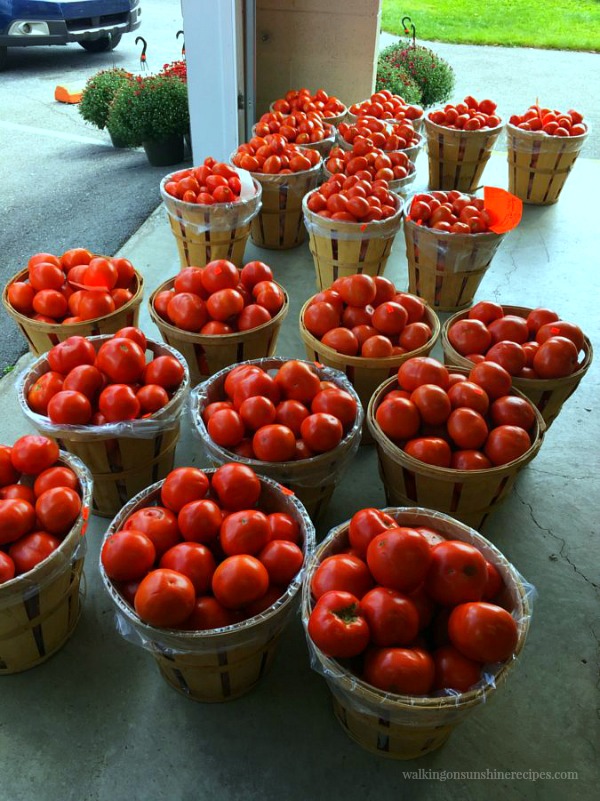 And of course, apples.  We'll stop and get apples a few times over the next few weeks.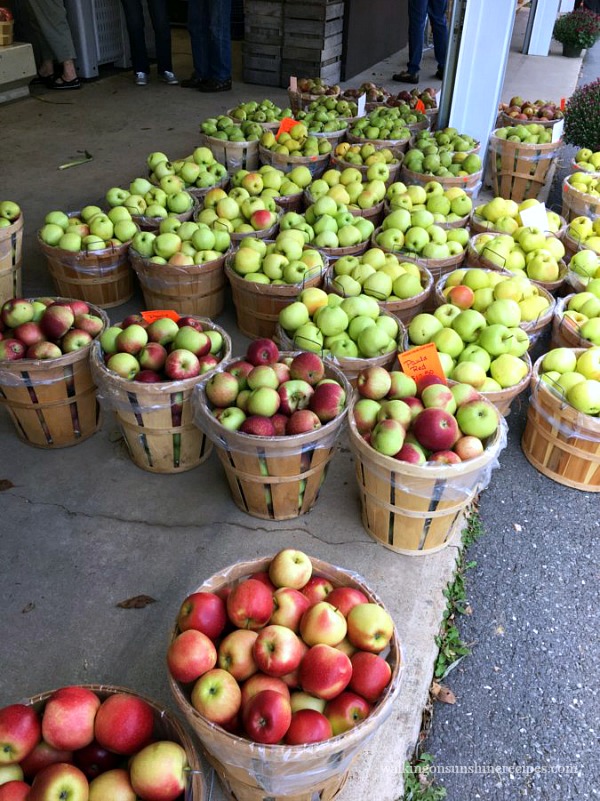 So, what should we make with the apples now that Fall Baking has started? Here are a few good ideas.  Click on the RECIPE TITLE to view the recipe and printable card.
Apple Crisp - we always have this recipe every year!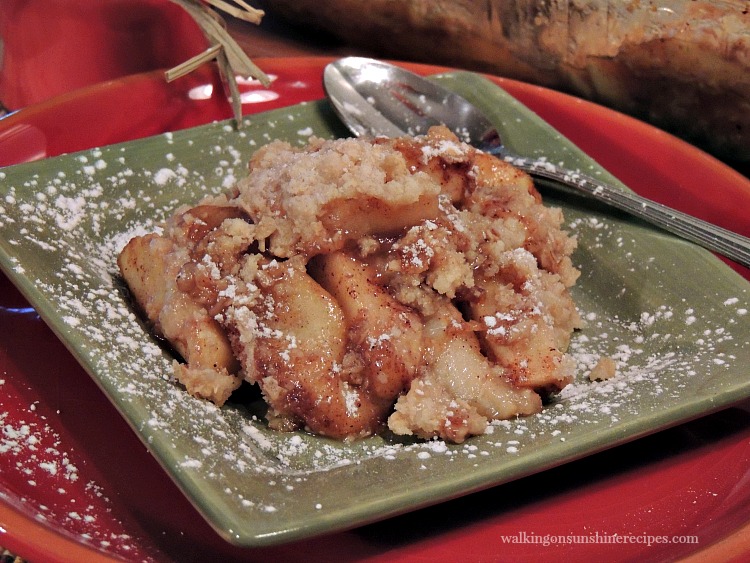 Apple Crumb Pie or better know as Apple Dutch Pie.