Today I'm going to share with you my review on the FASTer Way to Fat Loss diet and exercise plan that helped me lose 15 pounds.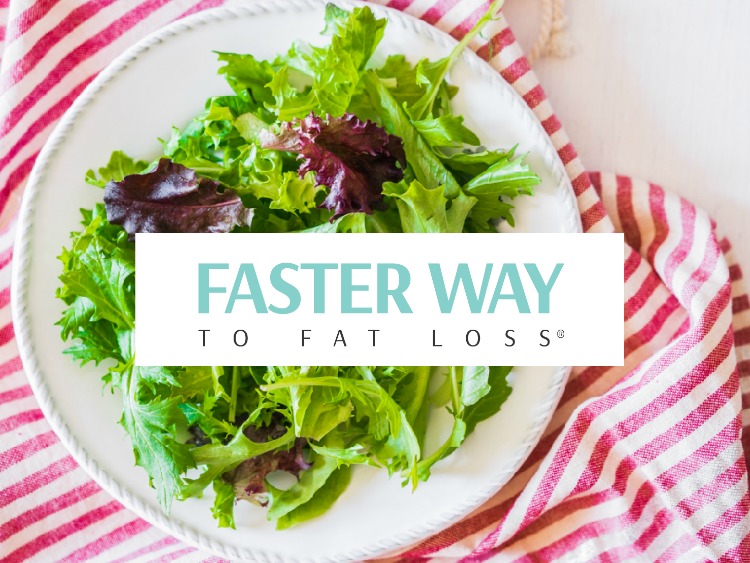 This post contains affiliate links. Your cost is the same, but I earn a commission when you shop through them. For more information, click here.
Disclaimer: Please have your doctor's approval before beginning any diet or exercise program.
What is the FASTer Way to Fat Loss?
The FASTer Way to Fat Loss is a 6-week online fitness program. The program was created by Amanda Tress, and it helps you learn to fuel your body effectively and maintain energy throughout the day while you naturally burn fat. My coach was Valerie Remy-Milora.
I went through 2 cycles of the FASTer Way to Fat Loss program starting in September and it helped me to lose 15 pounds. I had been trying to lose weight for quite awhile but nothing was working. And then I met Valerie in an blogging Facebook group and she introduced me to this new way of diet and exercise...correction, this is not a diet but rather a new way of eating!
Hurry...a new round is starting SOON! Click the photo below for more information.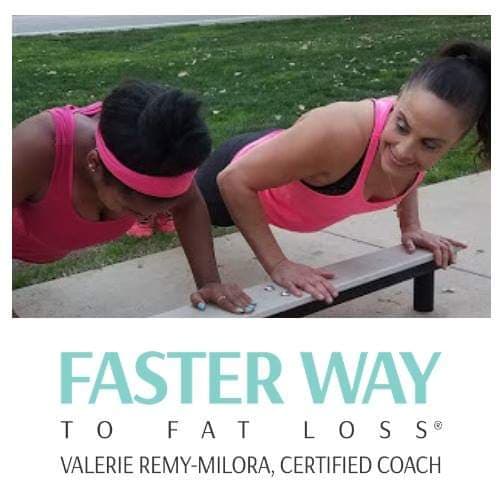 More Information
Personal Coach to Help YOU!
I loved the Facebook group I was in! Valerie and the other team members encouraged me to keep going when I had a bad day or was confused about what I should and shouldn't eat.
Valerie especially helped me establish an exercise routine. I hadn't worked out in years. Years! And now I work out regularly at least five days a week. I really look forward to doing my workout every day because I feel it helps me not only with weight loss, but mentally and physically.
Here's a photo of me starting out in September and another photo of me taken last Sunday; just a few days before Christmas. Fifteen pounds may not seem like all that much, but it sure feels good to be heading in the right direction.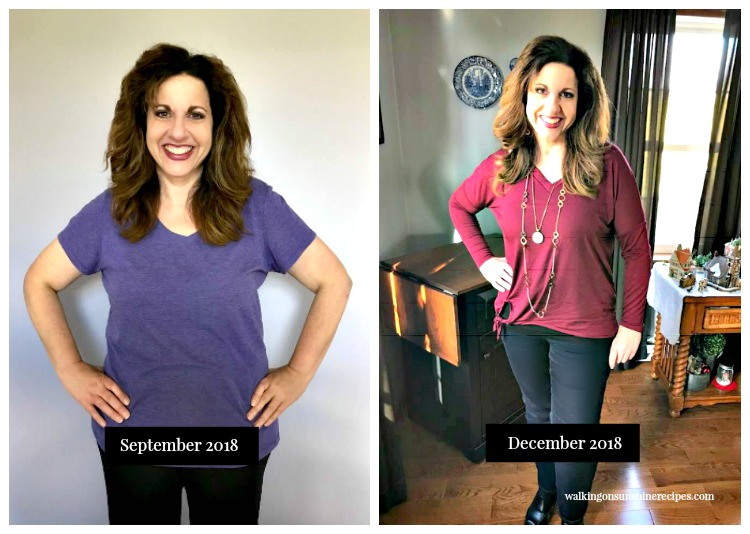 What is Intermittent Fasting
During the FASTer Way to Fat Loss, you engage in a daily 16/8 fast protocol. This means that you fast for 16 hours each day (most of which are overnight while you are sleeping), and consume ALL of your daily calories during an eight hour feeding window. While there are other fasting schedules that can be followed for similar results, this is the one that worked for me!
Daily periods of fasting changes your body at a cellular level. In addition, it helps to regulate hormones like insulin and HGH to make the fat stores in your body more accessible energy sources. The time given to your cells to repair during fasted periods, allows cells to remove waste and function optimally.
Intermittent fasting allows time for the body to utilize fat as its main source of energy, which means you not only lose weight overall, but will see an improvement in your overall body composition. Intermittent fasting allows you to maintain muscle mass which speeds up your metabolic rate, while helping you shed fat.
What are Macros
Macros are your protein, carbs, and fats. Each day you will use the MyFitnessPal app to keep track of your macros. This app will allow you to plan out your daily food intake and then it will calculate your macros for you. Don't let this overwhelm you, once you get started it will start to make sense. And Valerie is there to help you!
Low Carb and Macro Days
The FASTer Way to Fat Loss is NOT a low carb diet. Your body needs carbs to help fuel your body. Carb cycling between low carb days and regular carb days will help ensure that your body burns fat effectively without causing significant hormonal damage or dips in energy.
Carb cycling helps your body store less fat, as well as, helps improve your insulin levels. When you pair intermittent fasting, carb cycling and the workouts included in this program, you can break the typical plateau that so many people hit when they're trying to lose weight.
How to Track the Food you Eat
This program encourages you to use the MyFitnessPal app to track calories and macros. It's a free app to download on your phone. The goal is to eat dairy free, grain free and gluten free as much as possible but if something fits into your macros and it's pretty much okay.
Using the MyFitnessPal app is easy! You put in your weight and your goals and then it calculates everything for you! Then every day you enter in the food you're eating and watch the chart change to try to hit your goals.
At the end of the day you share that chart with your Facebook group and coach.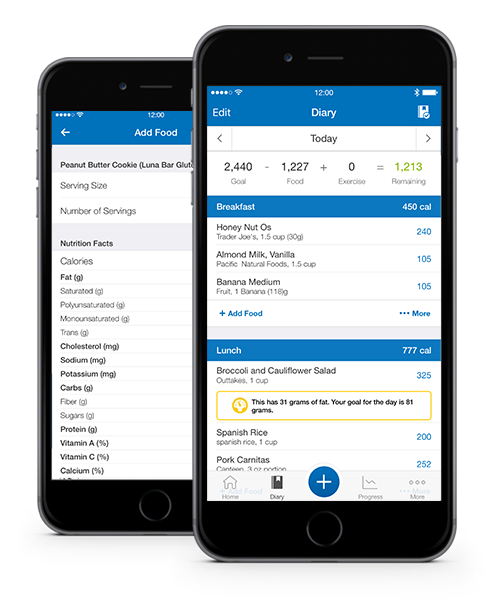 Workouts - What to expect while following the Plan
There are three different styles of workouts: Beginner, Home and Gym. All you really need are a set of 5, 8 and 10 lbs. dumbbells if you plan to do the workouts at home. The best part is there are links for videos of all the exercises you need to do each day. Which really helped me figure out what I was doing!
You're expected to work out five days a week. I would try very hard to get my workout done first thing in the morning, but it's okay at any point in the day to do them, just as long as you get them done.
Friday is typically a day of rest as well as Sunday. Sometimes I'll take a walk around the neighborhood on Fridays just to keep my body moving.
Food - What to Eat while following the Plan
Since I'm a food blogger, my life revolves around food, right? At first I found it difficult to plan out everything I needed to eat during the day. But using the MyFitnessPal app on my phone really helped as well as the members in the Facebook group.
Here's a sample of what my meals looked like now that I'm following this new way of eating:
Breakfast/Lunch - is usually around 12:00 noon every day. Most days I'll have an egg omelet made with one whole egg and two egg whites, spinach, tomatoes and green peppers. I'll have bacon as well...which I absolutely love.
If I choose not to have eggs, I'll have a large salad with protein. I make my own salad dressing now and I can't even believe how much I enjoy and look forward to a salad that's not loaded down with cheese, croutons or olives!
Snacks - I find I need to have a snack at least two times a day and I can work them into this new eating plan. Most of the time a snack for me will be an apple, almonds or maybe sliced turkey wrapped up in lettuce. I enjoy grapes as well!
Dinner - is pretty easy. Most nights I'll have a huge salad with whatever protein I'm making for the rest of the family. Sweet potatoes are great on my regular carb days!
And the best news is I still enjoy homemade pizza once a week on my treat day, which is Saturday. Planning everything out early in the morning really helps me make sure I'm eating enough...yes, there were days that I wasn't eating enough!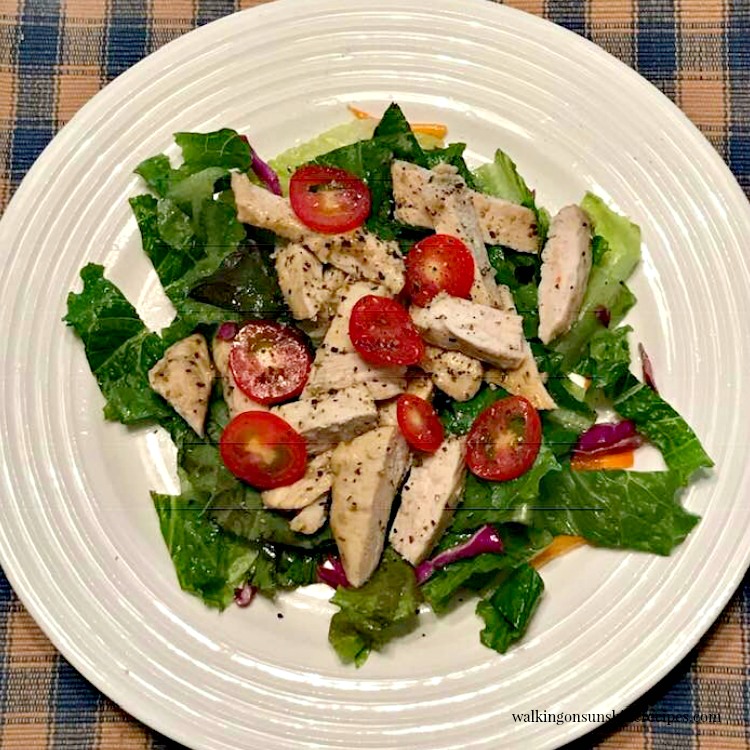 How to Sign Up
Now, it's your turn. You could stay right where you are, and find yourself at the same place this time next year OR you can sign up for a round of the The FASTer Way to Fat Loss and experience all of the above benefits and so much more. The choice is yours, but don't wait to too long to join!
If you are interested you can Sign Up Here or click the button below The next group opens soon! I already signed up and would love for YOU to be a part of the group!
Once you sign up you will be asked to join a private Facebook group where you will have the support and accountability that I talked about above. I truly believe the support from Valerie and the group is what made the difference for me.
Here's what you get when you sign up:
A convenient 6 week program that fits your busy schedule.
A comprehensive program guide with resources to help you thrive including sample meal plans, a detailed program overview, and video interviews.
Prep week with training to set you up for success.
Weekly workout plans which can be completed at the gym or at home.
Accountability and a supportive approach that keeps you on track to accomplish your goals.
Use "Valerie Remy-Milora" as the name of the coach you'd like to work with so WE can be together in the next round!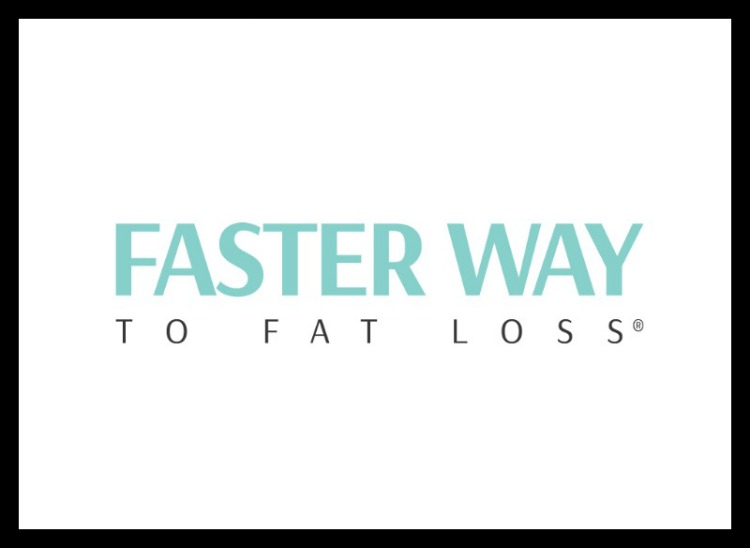 More Information
FASTer Way to Fat Loss Books
Since I first published this post, Amanda Tress, who is the creator of this amazing program has published a book! You can find out more information on both books by clicking on the photos below. They're filled with great information!
FASTer Way to Fat LossMore Information
FASTer Way to Fat Loss Cookbook + Meal PlanMore Information
VIP Group Information
If you've been through a round of the FASTer Way to Fat Loss, you may want to sign up for the VIP Group Membership: