Free printable of John 11:25 to help celebrate the true meaning of Easter. Print this out and use it in your home decor.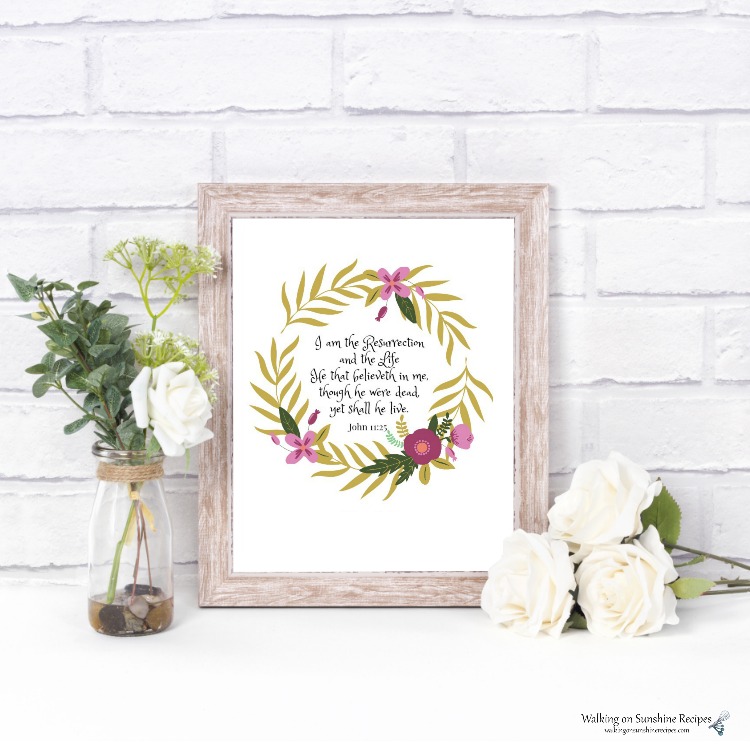 This week's inspiration comes from John 11:25-26
Jesus said unto her, I am the resurrection and the life: he that believeth in me, though he were dead, yet shall he live: And whosoever liveth and believeth in me shall never die. Believest thou this? She saith unto him, Yea, Lord: I believe thou art the Christ, the Son of God, which should come into the world.
As we prepare ourselves for Easter this week, let's remember all that Christ has done for us, even in the hard difficult times!
The most important thing to remember is that Christ gave himself so we can have everlasting life.
Click the button below to print