A few weeks ago I posted a recipe for Stuffed Shells and shared
with you a new trick I learned, freezing the shells without sauce for a future use.
The other day I was making Baked Ziti for dinner and I had leftover ricotta mixture.
That happens all the time.
I quickly boiled up some lasagna noodles and made Lasagna Roll Ups for the freezer...
Ingredients
Lasagna Noodles; cooked according to package directions
Ricotta Cheese
1 Egg
Lay the lasagna noodles flat on a cutting board...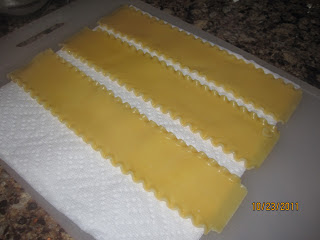 Mix together the ricotta cheese and egg.
Spread a nice layer on top of each lasagna noodle...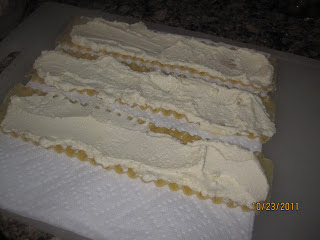 Roll each lasagna noodle up...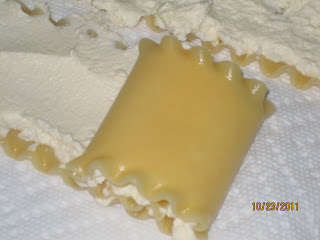 Place the lasagna roll ups on a baking tray and place the tray in the freezer.
After 30 - 60 minutes the lasagna roll ups will be frozen...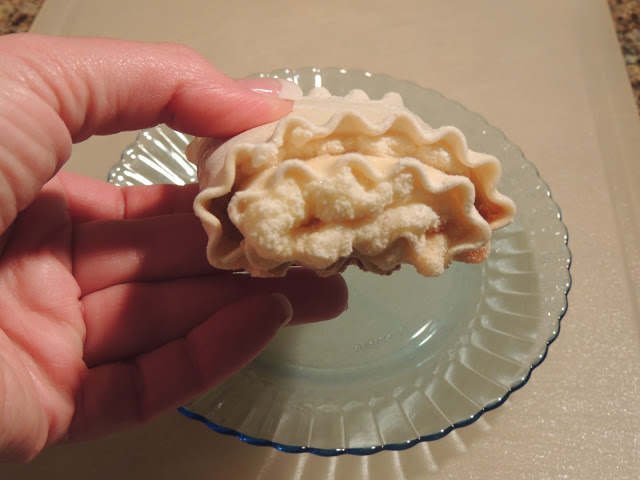 Remove them from the tray and place in a freezer safe bag
until you need a Quick Meal...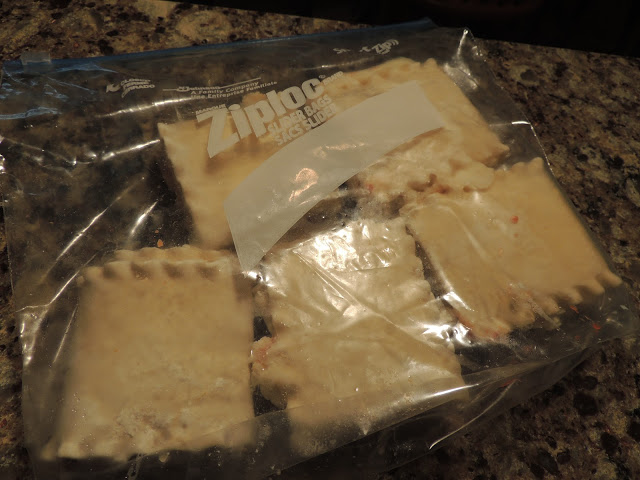 Remove the number of frozen lasagna roll ups you need for your meal and place in
a baking dish that has a layer of tomato sauce on the bottom.
Do this early in the morning.
Cover and place in the refrigerator until dinner time so they can defrost...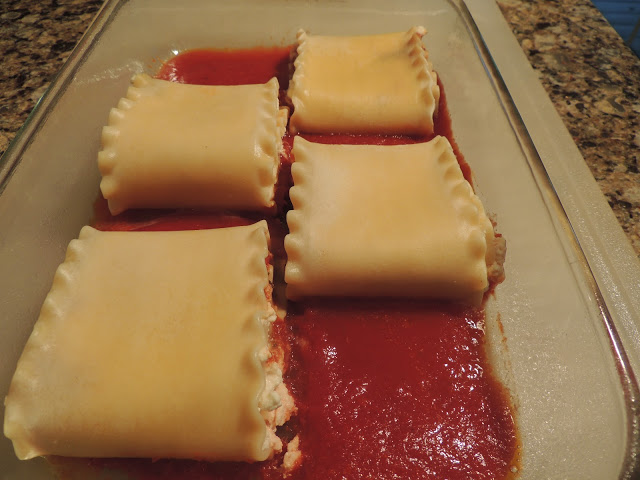 About 30 minutes before dinner time, remove the baking dish from
the refrigerator and cover the lasagna roll ups with more tomato sauce...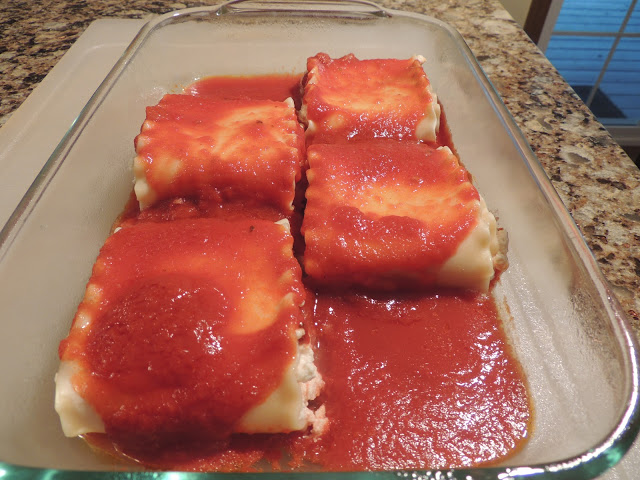 Add a layer of mozzarella cheese and Parmesan cheese...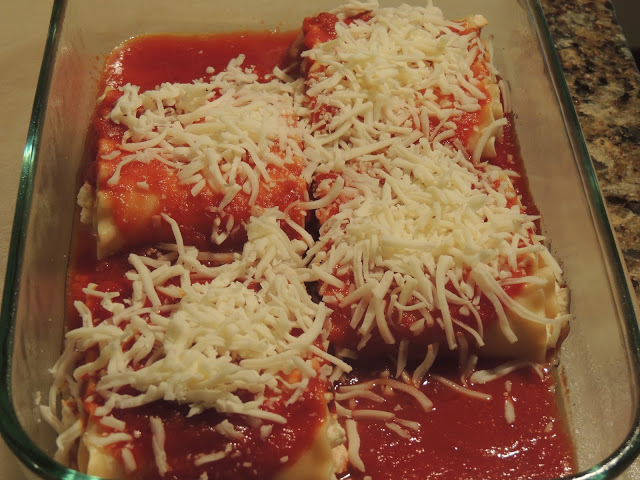 Bake in a 385 degree oven until hot and bubbly, about 15 to 20 minutes.
Add a tossed salad, some garlic bread and you have a GREAT meal for a busy day...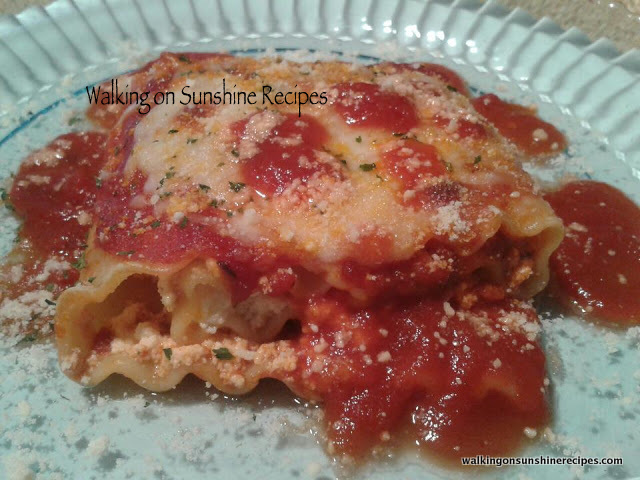 Fast, easy and delicious.
Who needs take out when you plan ahead?
Enjoy your day!