Two weeks ago our son, Michael, went for a very important test…
his Black Belt.
He's been involved in karate since 2008.
Here he is getting ready to break one board for his Yellow Belt…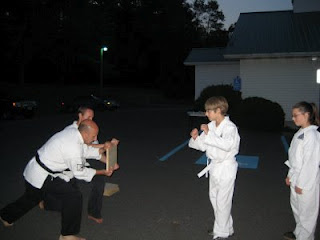 And here he is getting ready to break
FOUR BOARDS.
Yes, that's the Colonel helping to hold the boards in place…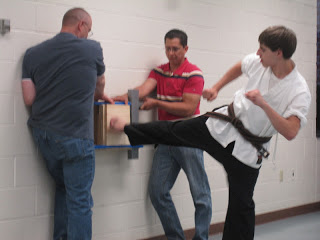 SUCCESS!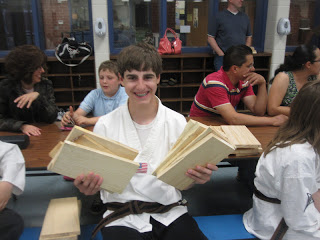 Doing his forms with the whole group…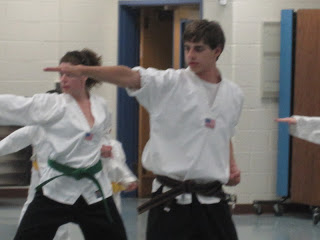 Olivia was able to get out of work early and join in the fun…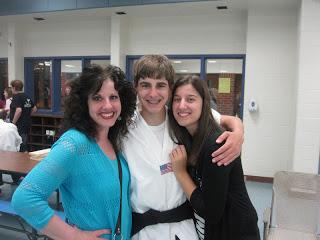 And my mom also came…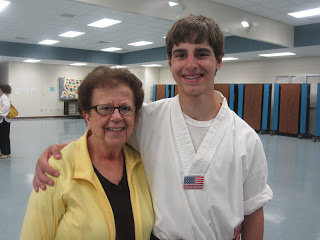 But the real "STARS" of the night were the four who passed.
They started out together and are really good friends…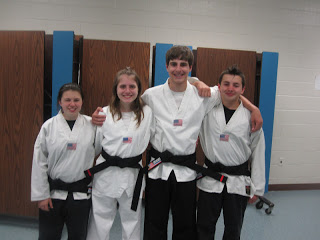 And of course, Michael's instructor, JOE, who has
been with him all these years helping Michael
learn self-discipline, self-control, but most importantly
to place God first in his life.
Joe has made a tremendous impact on our son's life and
we are forever thankful for his dedication…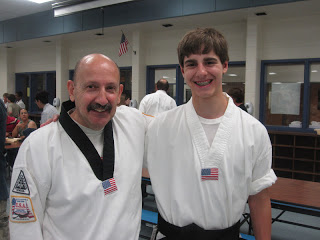 A few years ago…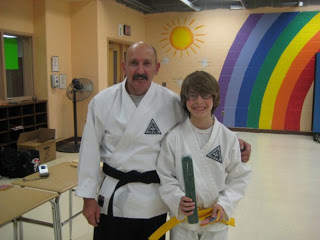 A look back…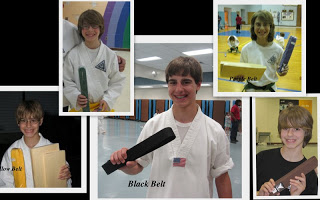 Congratulations, Michael, for all your hard work!
We're proud of YOU!
Come back tomorrow for
Something Yummy for My Colonel's Tummy!
Enjoy your day!