You are going to LOVE this great collection of Fun Christmas Printables!
I hope you'll have fun using these with your Christmas decorating over the next few weeks. Print them out, frame them and use them around the house as you get ready to celebrate Christmas with your family and friends.
Make sure you check out all the Christmas Cookies available for you to bake for your family this year!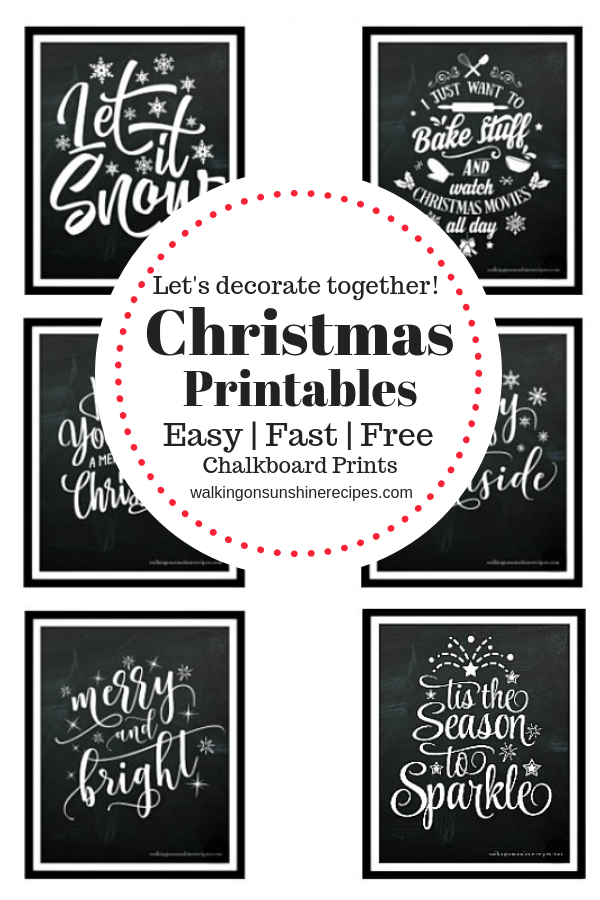 I'm so excited to be sharing these Fun Christmas Printables with you today! For years I've been using printables in my home decor that I've found on other blogs. Well, today I'm sharing with you printables that I have created.
🛒Helpful Tools
This post contains affiliate links. That means that if you make a purchase after clicking on a link I may earn a small commission at no extra cost to you. For more information, click here.
More Information
More Information
More Information
More Information
More Information
More Information
I used the "Baby it's Cold Outside" one with our hot cocoa and coffee bar set up last year and will use it again in a few weeks when our family comes over Christmas morning. I'm going to hang my new favorite printable, "I Just Want to Bake Stuff" near my stove. It's just so cute...and so me!

I love the Christmas printables in black and white or the chalkboard look that's so popular lately. They look so nice when you print them out and frame them with a simple black frame.