Good Morning!
I have a fun question for YOU this week, well at least I think it's fun.
"Do YOU have a garage
AND can you park your car in the garage?"
For the past nine years we have been blessed with having a two car garage.
AND have been blessed with being able to PARK our cars in the garage!
I know a lot of people have garages but can't park their cars in them because
of all the extra stuff we accumulate.
Our first house had no garage and it never really mattered to either The Colonel or I,
we were just so happy to get out of our apartment in Queens.
When we moved to our second house, we were thrilled it had a garage!
Only it wasn't attached and was at the end of our driveway.
And even though we could get our car in the garage,
we just couldn't get OPEN THE CAR DOORS
TO GET OUT OF THE CAR!
The garage was so small that we used it
mostly for storing the kid's outside toys, our lawn mower and garden tools.
The Colonel and I spent most of Saturday cleaning our garage.
Nothing fancy, but it's organized…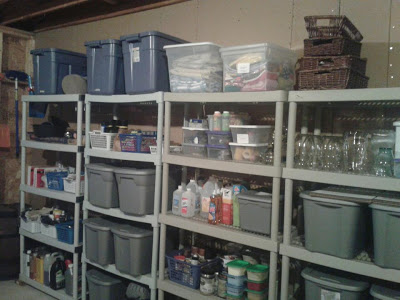 I'm quite happy with this section because I finally have a spot for
all my "extra" canned food…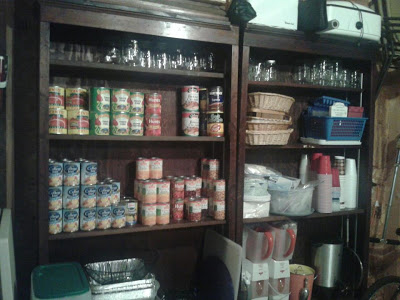 And of course, what "Good Italian Wife" would I be without a second refrigerator…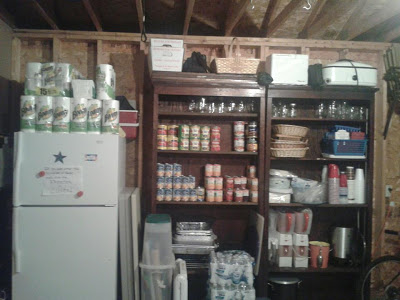 YES, there is room for not one, but both of our cars.
Hubby's car is at work…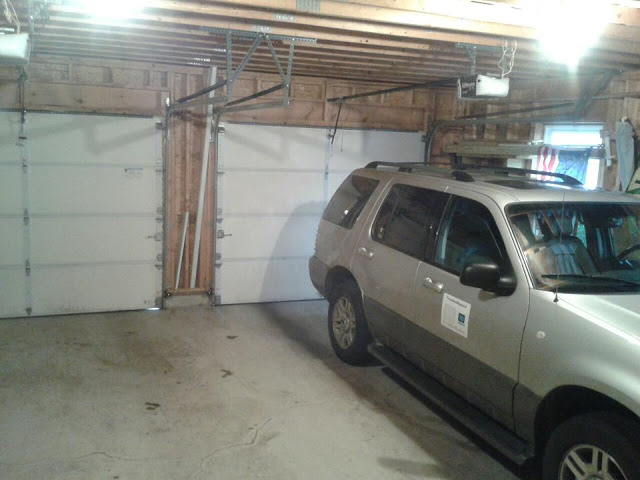 So, let me know if YOU have a garage and let me know WHAT you store or PARK in there!