The other day for dinner I made calzones and I had extra pizza dough
leftover; happens quite frequently when I make calzones.
So I decided to do something different with the dough and made garlic knots.
We love to order them from our favorite pizzeria!
Ingredients:
Pizza dough
Melted butter
Garlic
Parsley
You can find the recipe I use for homemade pizza dough
HERE
or you can purchase pizza dough from a grocery store.
Most pizzerias will sell you a loaf of pizza dough, which is great.
Begin by melting your butter in a small saucepan.
Add the garlic and whatever other seasonings you want.
The amount of garlic you use is up to your tastes!
Set aside the melted garlic butter until you have your knots formed.
Flatten the pizza dough with your hands or
rolling pin
and cut into strips.
Take the strip of dough and fold one side over the other
as if you're "tying" a shoe lace or knot…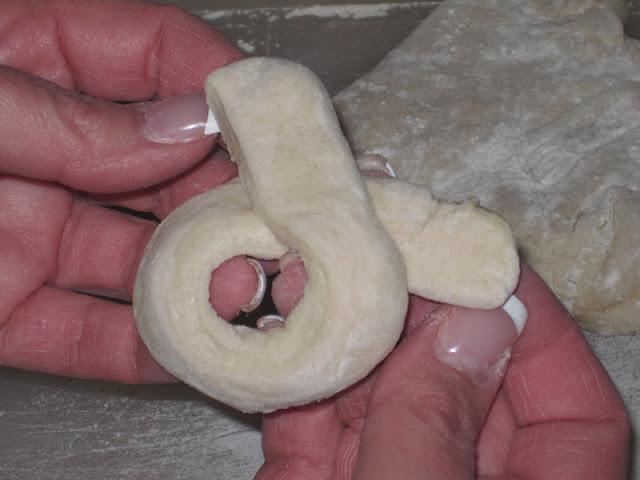 Slip one end of the pizza dough through the opening…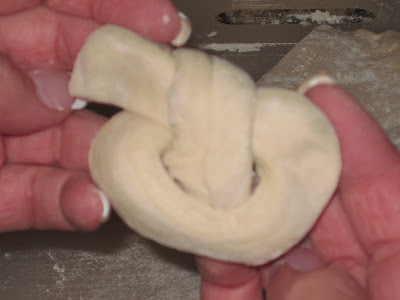 And pull through, "tying" your knot…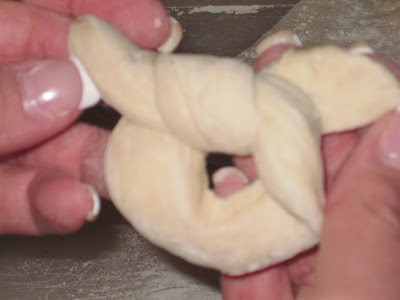 Tuck one end under if necessary and
place on a
baking tray
and brush with the melted butter and garlic…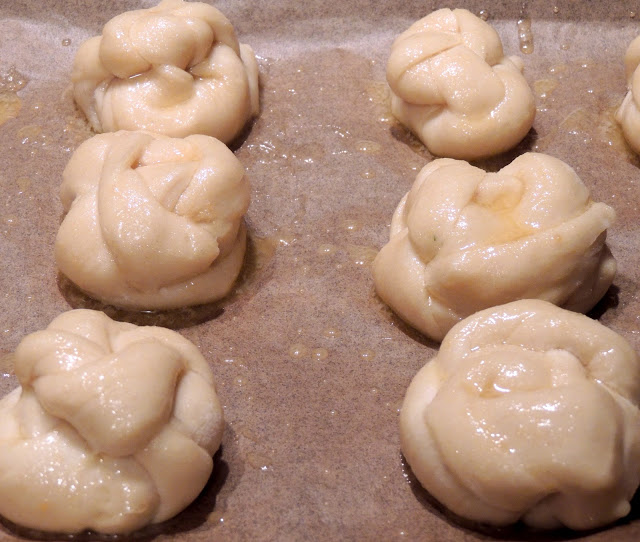 Bake at 425 until golden brown…
These were SO delicious.
I will definitely be making these again
and NOT just because I have leftover dough!
Enjoy your day!