Here is a DELICIOUS recipe that your family will love!
1 can of refrigerated Grands biscuits (not the flaky layers)
1/2 stick of butter
3 cloves of garlic, minced
1/2 cup grated Parmesan cheese
1 tsp Italian Seasoning (I omitted)
Begin by preheating your oven to 350 degrees.
Place the butter into your bundt pan and place in the oven while it is preheating to melt the butter.
Open your can of biscuits and cut each biscuit into four pieces.
Combine the Parmesan cheese with the garlic and seasonings and toss with the cut up biscuits.
Once the butter has melted, place the cut up biscuits in the bundt pan.
Bake for 20 to 22 minutes until golden brown.
Ready for the oven…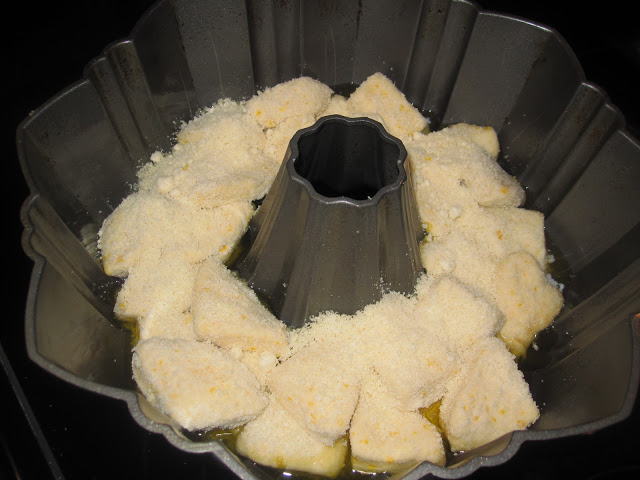 Turn out onto a serving dish and ENJOY…
You really do just "pull apart" the bread and eat!
Enjoy your day!