I received this Otterbed mattress for review at no charge and was not monetarily compensated for this review.  All opinions, as always, are my own.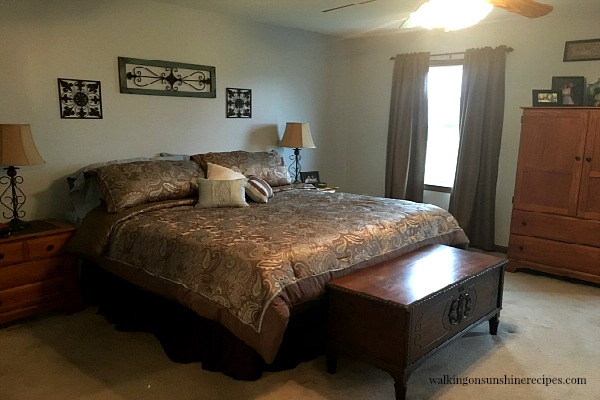 Did you get a good night's sleep last night? If you were to ask me that question a few weeks ago, my answer would have been, "No."  But not anymore.
Today I'm sharing with you a tip on how to get a good night's sleep with a new Otterbed mattress. Because sometimes all you need to do is get a new mattress to help you sleep comfortably.
Sometimes sleep problems are because the mattress you're sleeping on is no longer providing the support your body needs.  Two weeks ago my husband and I received a mattress from
Otterbed
to review and I'm happy to report that we love it!
When we moved into our house in 2004 we purchased a new mattress and it worked great up until last year or so.  We were pretty good at rotating the mattress and flipping it every few months, but over the years you could see where I slept and where my hubby slept by the impressions are bodies made in the mattress.And every time my hubby moved during the night, I moved too!  It sounds funny, but we knew it was time for a new mattress!
A few weeks ago I received an email from Otterbed asking if I would be willing to try their mattress and share my review on my blog.
How to Get a Good Night's Sleep with a New Mattress
The OtterBed was delivered in a box right on my doorstep during a morning and we were already sleeping on it that night! It can easily be set up by one person.  I think this is the perfect mattress if you live in an apartment or home with narrow stairs and can't fit a traditional mattress up the staircase.
OtterBed provides superior support with the use of individually wrapped, independent coil construction. Because they move independently, you won't be disturbed by your partner's movement. We can't help you with their snoring though.The OtterBed mattress features materials and technology not found in similarly priced beds.
OtterBed is made up of several comfort and support layers to include:
MicroPur™ micro-cell cooling foam featuring supportive air technology (superior to memory foam).
Individually-wrapped independent coil springs for support and movement isolation – the mattress doesn't move when you or your partner roll over.
Luxurious bamboo/blend cover.
For every OtterBed that is purchased, a donation is made to 1% for the Planet. This organization supports programs that help to protect the earth. OtterBed's donation goes towards otter restoration programs at non-profit organizations and aquariums along the west coast.
My husband and I were both a little skeptical at how a king-sized mattress could fit inside this box, so we quickly started unpacking the box to get the mattress set up.
Here's a fun video showing how easy it is to open and set up the mattress.
Let's Open the Box!
Hubby opening the box the mattress arrived in.
We laid the mattress on our bed frame and then using the Otterbed cutter, cut the plastic off.
The tool made it really easy to cut through the heavy plastic wrapping.
We ordered the
bed frame from Amazon
and it's great.  We wanted to go with something different than a traditional box spring.  It's going to be so much easier to clean underneath this bed now.
Watching the mattress instantly start to expand was a lot of fun! Within 20 minutes, the mattress was fully expanded and we tested it out.
You can see how nicely the OtterBed mattress has expanded and how nice it looks with sheets.
We really do love our new mattress and are already enjoying a more comfortable night's sleep!