The last two times we hosted Thanksgiving here at our house we did a fun activity with everyone. After the main meal was complete, my Colonel and I pulled out some pre-made gingerbread houses and everyone went about decorating them.
They're easy to do…nothing fancy, just use graham crackers, store-bought icing and tons of CANDY…
My Colonel (and my MOM) putting the houses together a few days before Thanksgiving…
Houses ready to decorate…
This is a great way to organize the candy…
Sometime after your Thanksgiving meal has been finished, have everyone gather
back around the table and start decorating the houses.
Before you start decorating, cover your pretty tablecloth with a plastic one.
You'll be happy you did…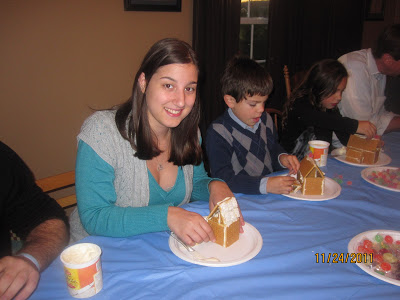 Even grownups had fun decorating!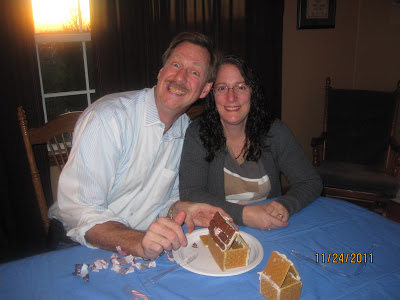 My nephew Davey, enjoyed eating the icing while decorating his house…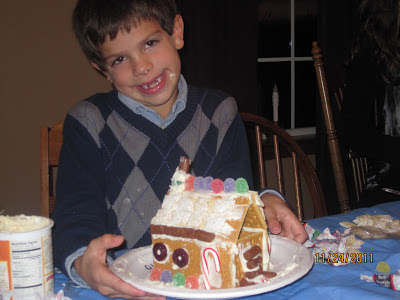 The completed houses from a few years ago…
Our houses from Thanksgiving 2011, yes, one house collapsed…
Here are some examples I found on Google…
Don't those look like FUN?
Why not start a new tradition with your family this year and
have a little fun at the same time!