I went to the garden this morning to pick some lettuce for lunch and to my surprise, this is what I came back with!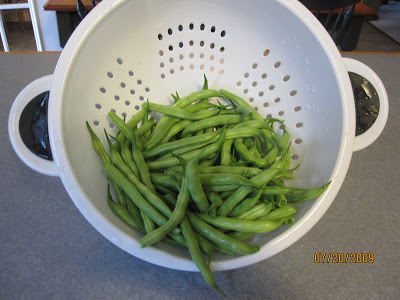 After washing and trimming the ends, boil the green beans for 3 minutes...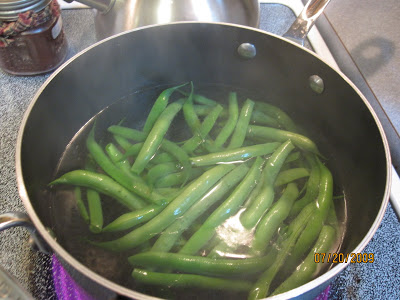 Then a quick bath in ice water to stop the cooking process...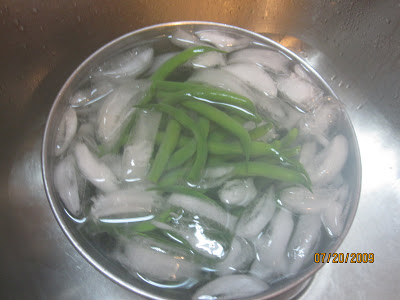 Then lay them out and dry...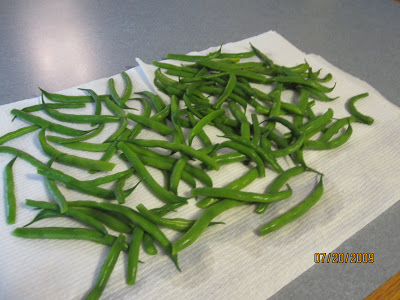 Place in bags, date and freeze!
I packaged them in what we would use for a meal.
They should last like this for a year, but I don't think they'll be in the freezer that long!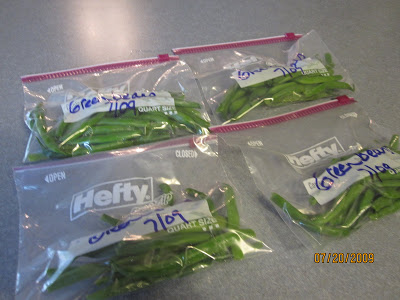 I found another wonderful surprise in the garden...sugar snap peas.
They were so delicious, I was eating them from the vine while picking them!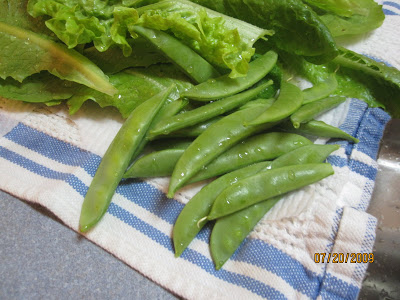 And more lettuce for lunch.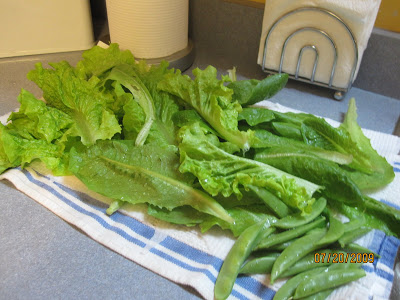 The Colonel and I are really enjoying our garden.
I'm hoping next year to plant carrots and maybe even look into planting potatoes.
Just need to figure out WHERE to store the potatoes!