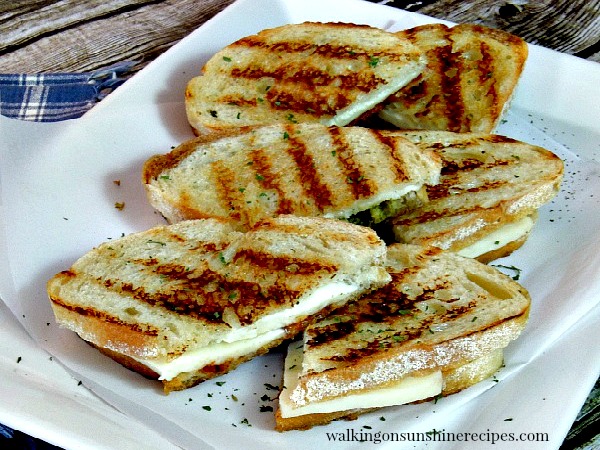 Name a sandwich that brings back happy memories.
Go on...take a minute. For me, it's grilled cheese sandwiches. I have always love them and my husband loves them too and we even enjoy them for dinner at least once a week.
Today I'm going to share with you a new twist on an old favorite with these Grilled Pesto Panini Sandwiches.
A few years ago my husband gave me a panini grill pan to use on top of the stove; which I love. Since becoming a Pampered Chef Independent Consultant I've discovered Pampered Chef's grill pan!
It's great and it makes the best grilled sandwiches. I love making grilled cheese sandwiches with it and my husband loves these pesto panini sandwiches!
This post may contain affiliate links. Your cost is the same, but your purchase helps support this site and the fun things I share. For more information, click
HERE.
This is the
grill pan
I have and I love it. I don't always use the weighted top as I find it does make the sandwiches really flat, but the grill pan is wonderful. It's non-stick and gives great
grill marks on the bread.
Let's Check out the Recipe!
Grilled Pesto Panini Sandwiches
Ingredients
Bread
Mozzarella Cheese; sliced
Sun Dried Tomato Pesto
Basil Pesto
Tomatoes
Butter
Directions
Place the sliced mozzarella cheese on one side of the bread.
Spread the sun dried tomato pesto and basil pesto on the other slices of bread.
Add sliced tomatoes to the sandwiches if desired.
Spread softened butter on the outside of the sandwiches.
Place on a hot grill to cook.
Spread the sun dried tomato and basil pesto on the slices of bread.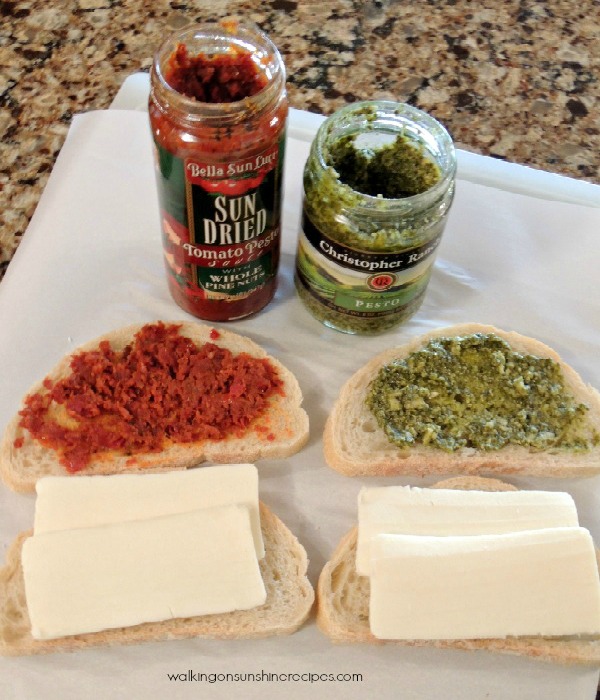 Sandwiches ready to go on the grill.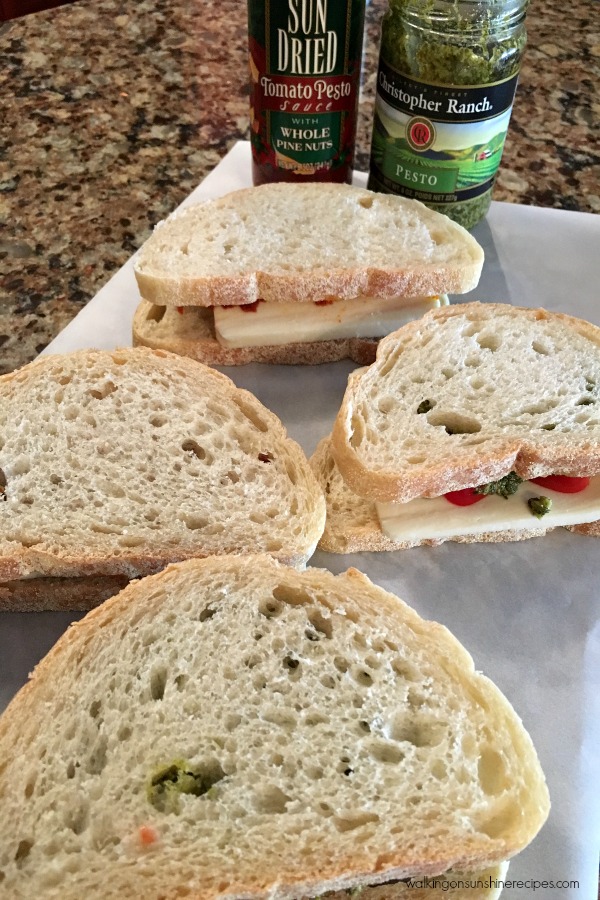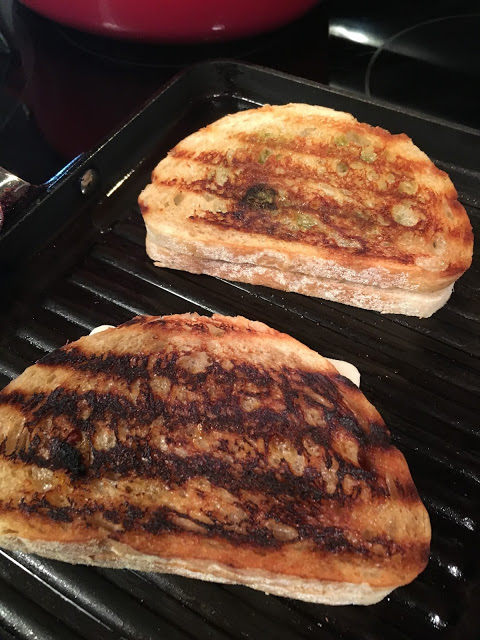 My husband and I loved these pesto panini sandwiches and have had
them a few times for dinner. I usually make them when we're having soup for dinner.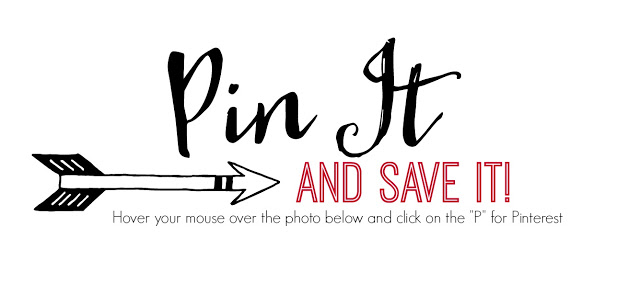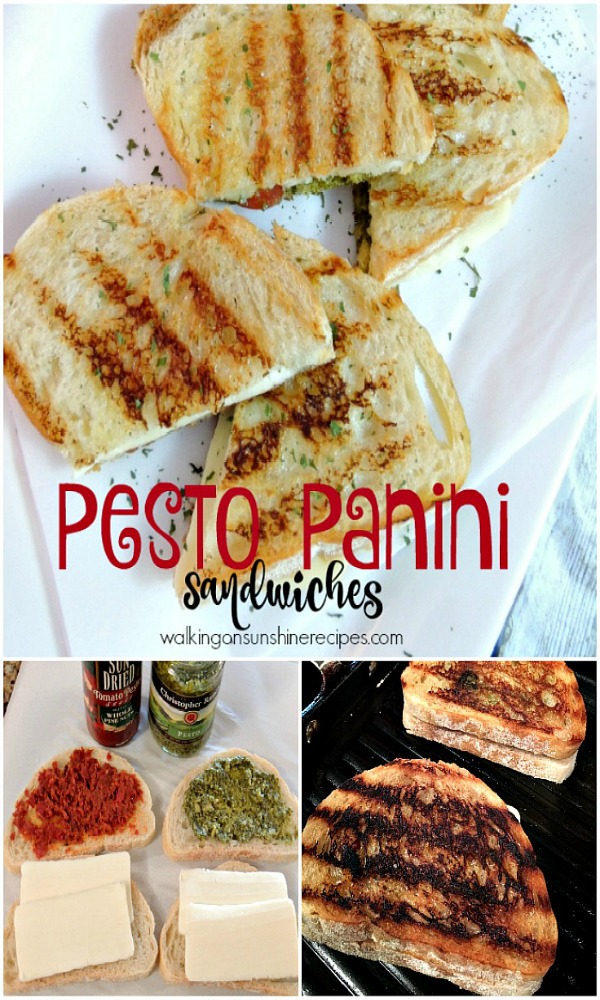 This is the sun dried tomato pesto we used. It's really good.
I'm going to use it again in a recipe for chicken stuffed with
this pesto and mozzarella cheese.