One of the very first crescent roll recipes shared here on the blog are these ham and cheese crescent roll ups. These sandwiches are an easy lunch, dinner or even appetizer to serve to family and friends. Made with flaky crescent rolls, ham, your favorite cheese and spicy mustard, you are going to love how easy these are to put together.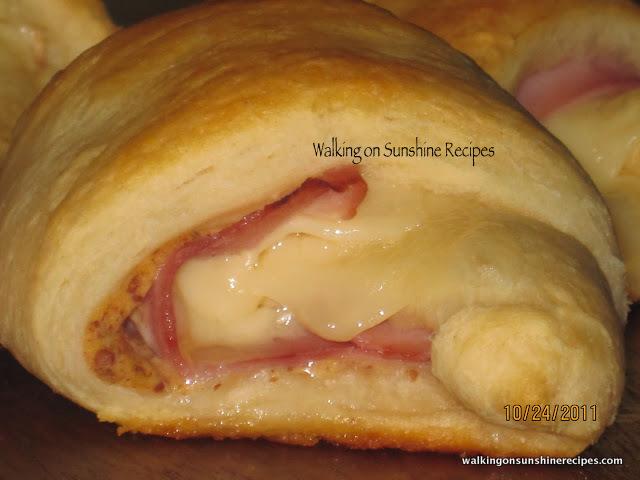 They're a perfect meal for those busy nights of after school athletic programs or music lessons. AND they're great to make and bring in the car to help keep up with crazy schedules. They also make a delicious after school treat for hungry kids getting off the bus.
Main Ingredients Needed
1 can crescent rolls
Sliced deli ham
Sliced Swiss cheese
Mustard
Tomato (optional)
Step-by-Step Directions:
Step 1 | Prepare the Crescent Rolls
Unroll and separate the can of crescent rolls.
Spread mustard on top of the crescents and add the ham and cheese.
Add a slice of tomato on top if desired.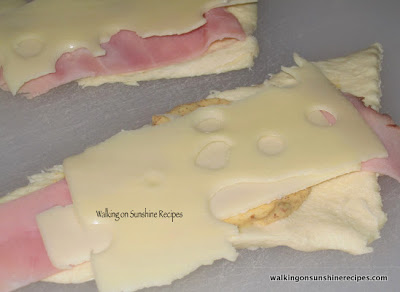 Step 2 | Roll up the Crescent Rolls
Starting with the big end, roll up the crescents and place on a greased baking sheet.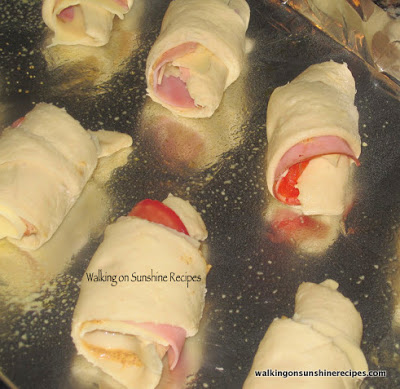 Step 3 | Baking Instructions
Bake for 10 to 12 minutes until golden brown.    
Step 4 | Serving Tips