Tomorrow is my wedding anniversary!  
Twenty two years ago I made the best decision in my life 
and became, the Colonel's wife.
  Although he was only a 2nd Lieutenant at the time!
This is how we looked 22 years ago, with my parents.  This is the only picture I have on my computer of our wedding.  This was taken at the church I grew up in, the one my father pastored for 31 years in Queens, NY.  
I am wearing my mother's wedding gown, although we had to have a new veil made.  
You can't see it in the picture, but it was a beautiful tiara! 
 This picture does not show how beautiful the gown was.  
Actually, the photographer kept scrunching the gown together the whole day!  
I loved everything about the dress and the veil.  The only alterations that were done to the gown were shortening the sleeves since my parents were married in November. 
October 2007...right before The Colonel left for Iraq...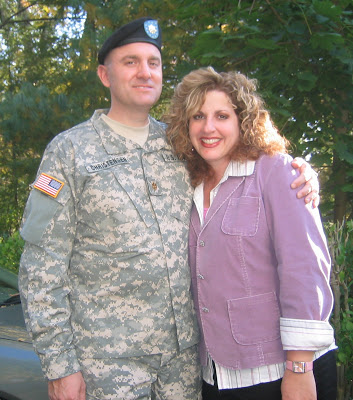 Christmas 2008 at the Hotel Bethlehem...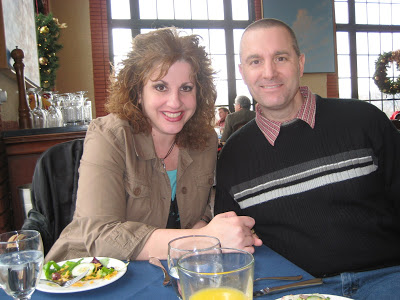 I love the life we have created.  The Colonel is my best friend and I love him dearly. 
 I want nothing more than to spend the rest of my life by his side.  
He has made me so happy and I can't wait to see what comes next!  
Happy Anniversary Colonel!  
I love you!