23 years ago I made the best decision of my life
and married the Colonel.
Here we are on our wedding day with my parents.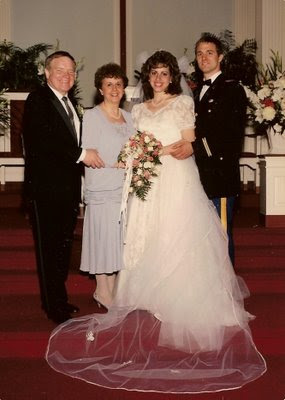 I'm wearing my mother's gown.  
Our photographer wasn't the greatest. 
He kept "squishing" my dress and in most of the pictures you can't see how pretty it is.
It was a real princess dress with tons of sequins and tulle. 
I loved it.    
This year is quite different with the Colonel over in Afghanistan.
Oh we've been apart on our anniversary through the years 
but we've always been able to speak to each other. 
This year, I probably won't even get to talk to him.
And I didn't think it would bother me as much as it is. 
To be honest with you, I haven't heard his voice in almost 2 months. 
My mom is taking Olivia, Michael and myself out to dinner
  today to a nice Italian restaurant after church.  
And I know the Colonel will be thinking of me.
Which makes me happy just knowing that!
Here we are this past November.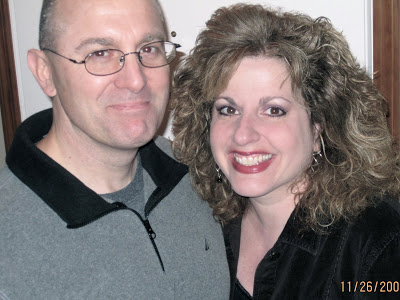 Love you Colonel!