What a nice day we had yesterday at my mom's house. My sister and her husband are celebrating their 20th wedding anniversary…soon…and we got together for a nice luncheon. I took a bunch of pictures but for some reason did not take any of them on my camera! You'll have to visit Liz's blog to see more pictures. I took some of the two of them using her camera.
Garage almost done!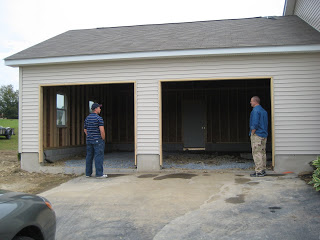 Side View…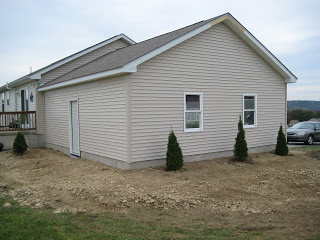 In the kitchen with Oma!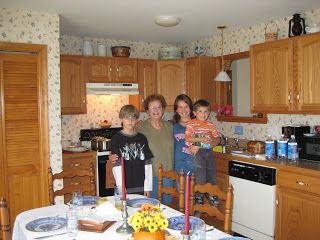 There once was a window where the hutch is…looks much nicer now!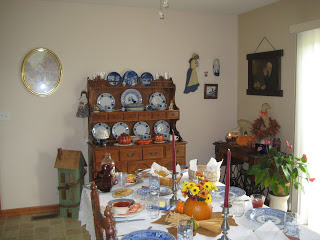 Living Room…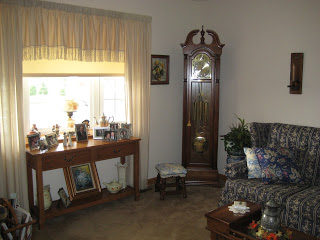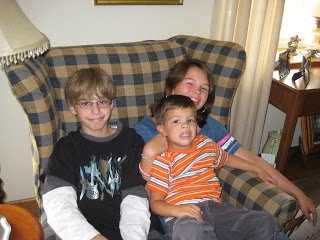 Hope you enjoyed the little tour. We'll be so happy my mom has her garage to use…now her hair will be protected! Later!