A great and easy photo frame project to make for family members when they're moving away!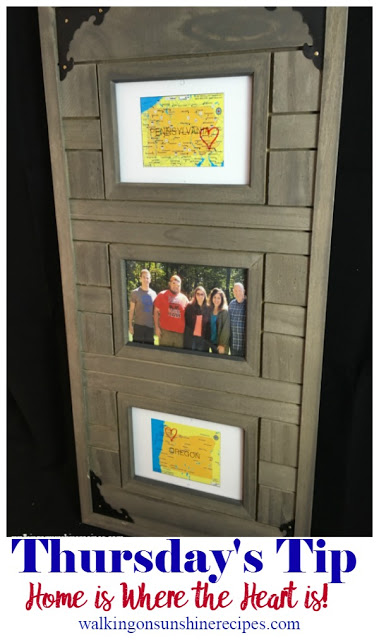 Do you have all your immediate family living near you?
We did until February when our daughter and her husband moved to Portland, Oregon. This week's Thursday's Tip is an easy photo frame project to put together to give your family members who are moving away that home is where the heart is even when you're separated by many miles.
After looking for a job for quite awhile, Olivia, accepted a position with a graphic design firm. While we were happy she found a great job, but we were very sad to learn she and Tyler would be moving across the country. I knew I wanted to give them something special at their going away party.
I quickly put together this fun photo frame project and I'm very happy with the way it turned out. Olivia and Tyler loved it and I love knowing it's hanging in their new home for them to remember that no matter where they live, home is always waiting for them here in Pennsylvania.
You'll need to find a frame that holds three different photos. Then print out photos of the state you currently live in and the state your loved ones are moving to. Draw a heart around each city and then place the photos in the frame along with a photo of all of you together.
Find a map photo of the state they're from and draw a heart around the city...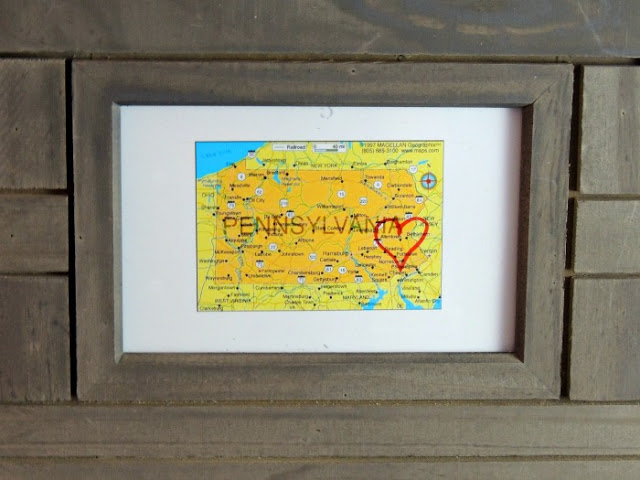 A photo of the state they're moving to with a heart around the city of Portland...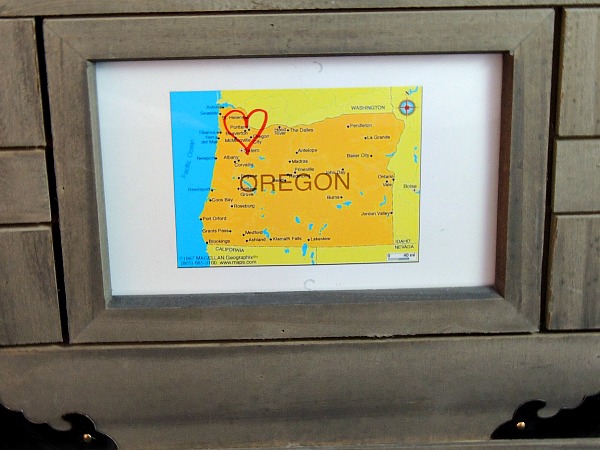 Something I know the kids are enjoying having in their new home.