Christmas Gift Guides for the Home and the Kitchen! Great ideas to give as gifts to friends and family...maybe get a few for yourself too!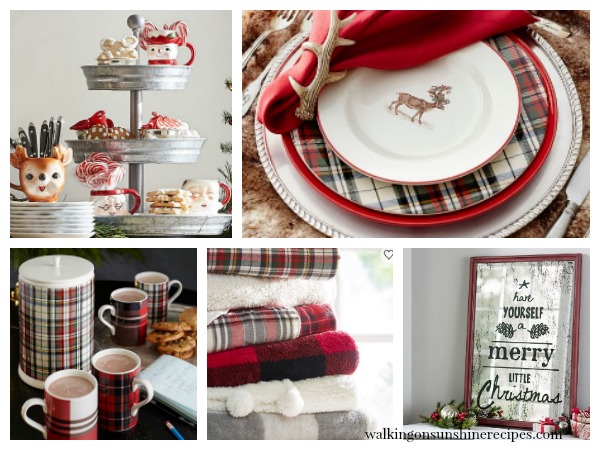 Are you into shopping on Black Friday? I'm not...well not if it requires me leaving the house. I have really come to love shopping online and think a lot of people feel the same way.
I am going to be putting together more Christmas Gift Guides over the next few weeks, but I wanted to share a few more ideas with you today. These are some of my favorites for the home but more importantly for the kitchen.
This post contains affiliate links. Your cost is the same, but I earn a commission when you shop through them. For more information, click
here
.
I do understand that this is mostly a food blog, but we all like to have pretty homes and pretty things surrounding us! These are all wonderful gift ideas that I know friends and family would love to receive for Christmas...hey, I would love to receive most of these items!
In fact I'll let you in on a little secret, when I'm putting these gift guides together, I am mostly thinking and hoping my family will see them and go shopping for me off of these lists.
There are great gifts for your family, your neighbors, your co-workers and even for the babysitter or people who help you year round around the house. Because we need to give gifts to thank the people that help us throughout the year.
Just click on the photo of the item you're interested in and you'll be taken to their website. And yes, if you do decide to purchase from any of these sites, I do receive a small commission...it does NOT affect the price of the item for you.I'll be back on Monday with our Weekly Menu Plan! But for now, let's get started SHOPPING!