Command Stations are an easy way to create organization to keep your home clutter free. Organization is easy if you follow these simple tips. This post has been updated since it originally appeared in 2015. I hope you'll be able to find a few ideas that you can use for your family to make life easy.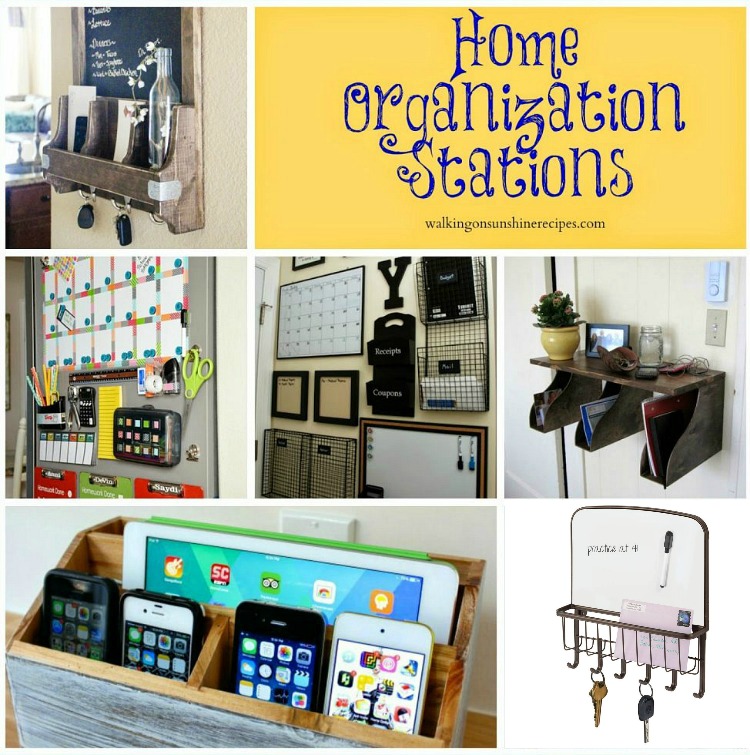 Command Stations
Today I thought we would discuss organizing your home life with the use of Command Stations. When our children were small, there was no "Pinterest" or even blogs to gather great ideas and help us organize all the papers that came home from school, etc.
But now, oh my word, there are so many great ideas out there! I put together a few that were my favorite and if I had to do it all over again, I would definitely incorporate some of these great command stations into our house and create the perfect home organization!
This post contains affiliate links. Your cost is the same, but I earn a commission when you shop through them. For more information, click here.
School Paper Organization
Something I learned early on was the following: Have a place for everything and put everything its place.
When my kids came home from school each day we went through the backpacks together to get all the papers right away. I would go through them and take care of what needed immediate attention and the rest would go in a special file I kept by my computer.
If there was something that needed to go on the calendar, we did it right away so we wouldn't forget. I love the idea of having a command station for the whole family to be able to see what's happening and there's a place for everything. It also teaches your children to become organized which is so important.
More Information
More Information
More Information
More Information
How to Create Home Organization with Command Stations
When our kids started school we didn't have any place for them to keep their backpacks, sports equipment and shoes, etc. We chose to use part of our laundry room/mud room closet and my hubby created an area where the kids could hang up their book bags.
We didn't purchase anything special, he made his own peg hooks out of leftover lumber.
I found a cute shoe rack for their shoes and added a few baskets up on top to hold their winter gear. As a result, this system worked fine for us for years. Our son, who will graduate this year still hangs his book bag and all his other sports bags on these pegs.
How to Organize Electronics
A few years ago, I finally found the perfect wooden box to help us keep all our phones, tablets, and chargers organized. Here is what our Family Charging Station looks like: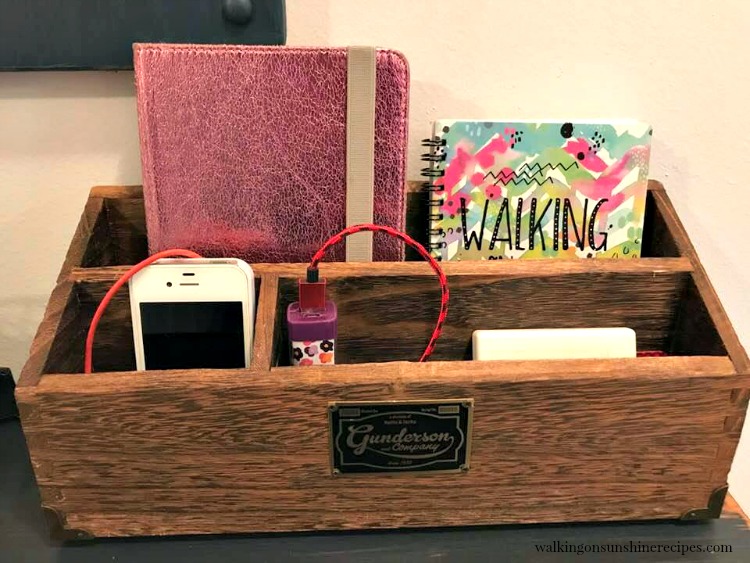 More Information
More Information
More Information
More Information
Love this idea also from Driven by Decor.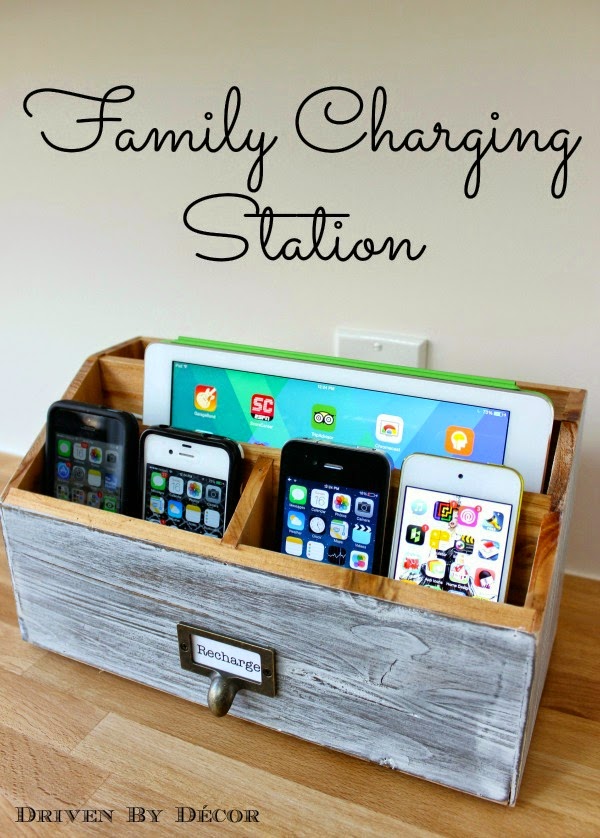 How to Organize Keys
Instructions on how to create this Chalkboard with Key Hooks from Shanty 2 Chic.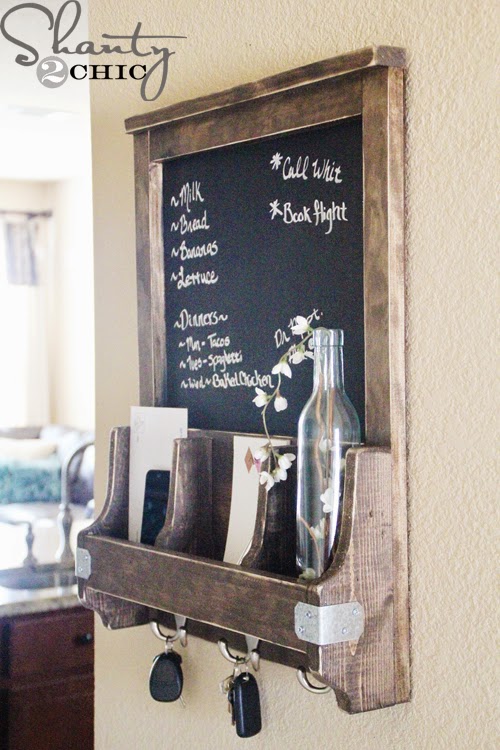 We have all our keys on hooks that we purchased from Lowes years ago. They're hanging in our laundry room by a small table that my husband uses to keep his phone and charger.
In the drawers I have a few baskets that both my husband and son use when they empty their pockets at the end of the day. I use another peg board hanging up by the washing machine that holds my purses.
More Information
More Information
More Information
More Information
Easy Command Station Ideas
Here are a few ideas to help keep get you started on creating a command station in your home.