Have you ever made homemade bread?I have and I've been making homemade bread for years and it's not hard! I've even made it without my Kitchen Aid Mixer! But a few years ago the Colonel gave me a Kitchen Aid mixer for Mother's Day and it's wonderful. If you don't have a mixer with a dough hook, don't let that stop you from trying this recipe for homemade Italian bread.
After your yeast has risen, combine it with the flour and salt into a big bowl and begin to mix everything together with a wooden spoon or a regular mixer. Then transfer the dough to the counter and start the kneading process of pulling the dough ball towards you and pushing it away adding more flour until the dough is no longer sticky.After 5 to 10 minutes of hand kneading, the dough will become really soft and smooth and YOU'RE done!
1 cup Warm Water
1 Tablespoon Honey
1 envelope Active Dry Yeast (2 1/4 Teaspoons)
1 teaspoon Salt
3 cups Bread Flour (I use regular flour and the bread comes out fine)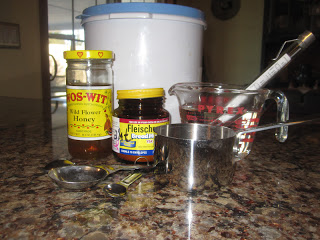 Combine the yeast with the warm water (105 – 110 degrees) and add the honey.
Let this sit for about 5 to 10 minutes.
You want to make sure your yeast is alive.
Happy, alive yeast.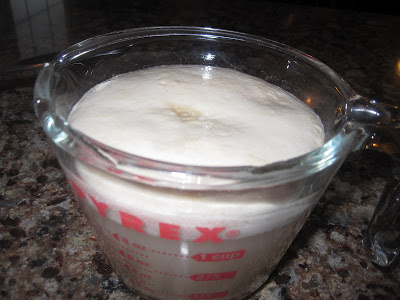 Add the yeast to your mixing bowl.
Begin adding the flour, in 1/4 cup intervals.
Once the dough starts to pull away from the sides of the mixing bowl set a timer for 5 minutes and walk away. Let the mixer knead the dough for you.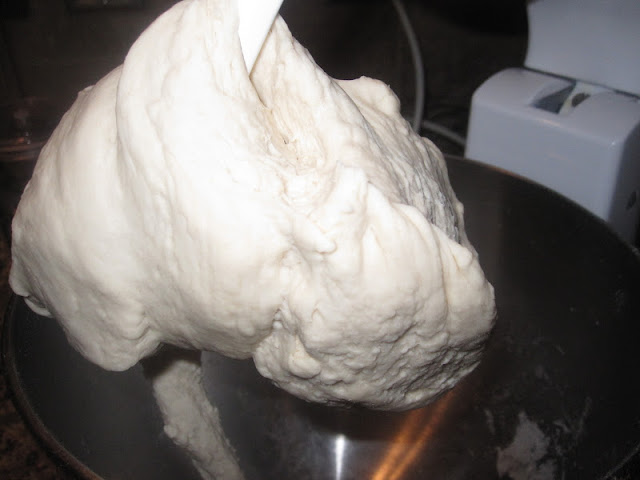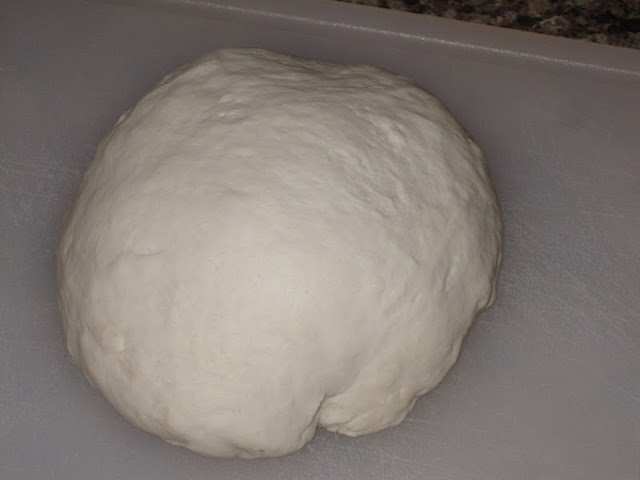 Place the dough in a greased bowl and cover with plastic wrap and let rise until doubled in size, about one hour.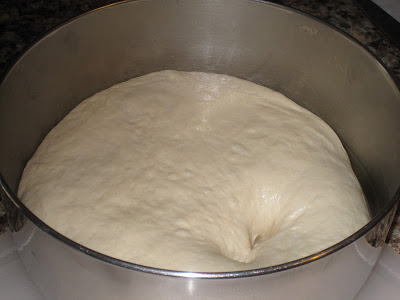 Now the fun begins by shaping the dough! You can divide the dough in half and twist each half.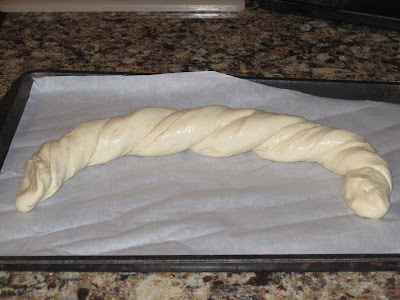 Or you can do my favorite way and divide the dough in half, twist each half and then place both halves into a greased bundt pan.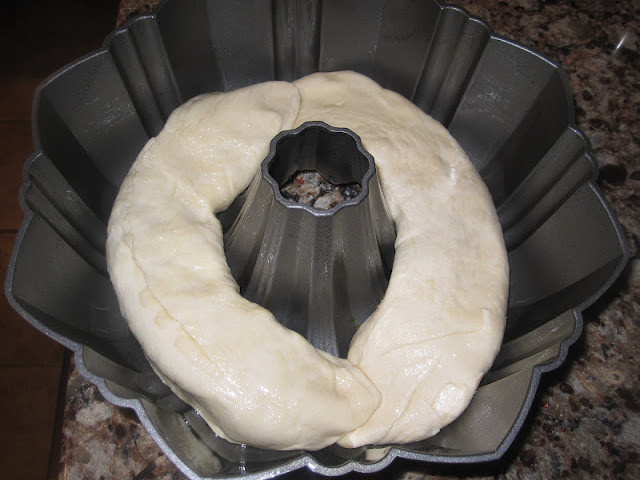 Either way you decide, let the dough rise again until it is doubled in size.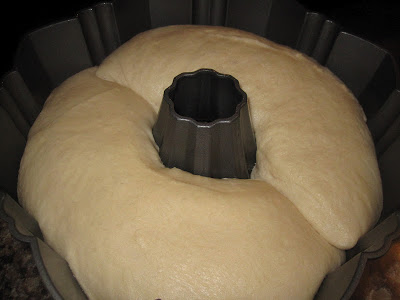 I like to brush my bread dough with melted butter before baking. Bake your Italian bread in a preheated 385 oven for about 20 minutes or until it is golden brown.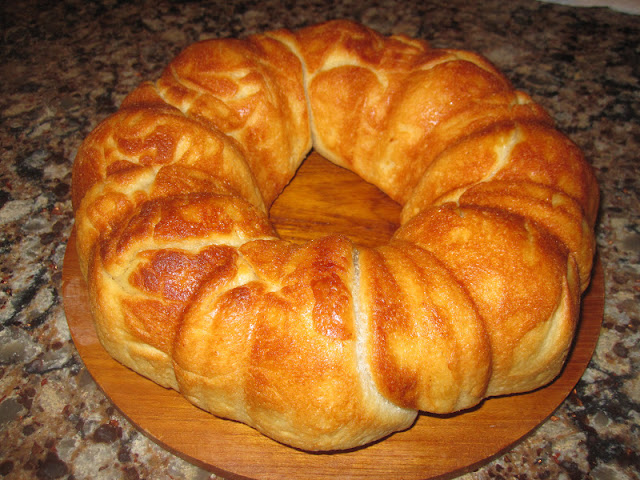 Doesn't that look delicious?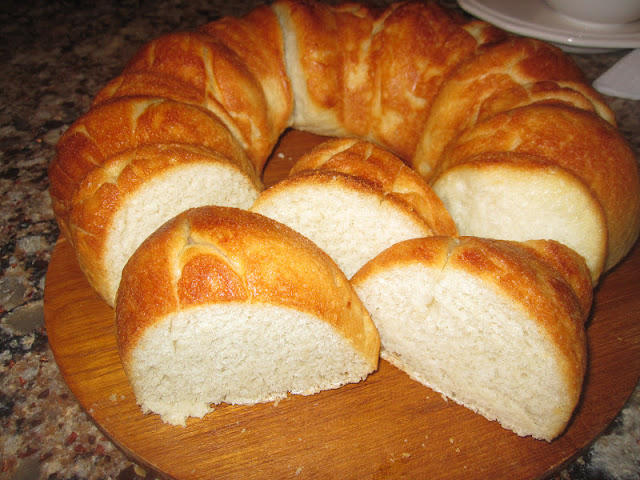 Hasselback Chicken Stuffed with Mozzarella, Basil and Tomatoes