This week's Kitchen Tip is all about pumpkins
and how to make your own pumpkin puree. Usually when we're ready to start baking any pumpkin recipe, we reach for a can of pumpkin puree in our pantries. But have you thought to make it yourself? It's easy...all you need is a sugar pumpkin which you can find at your local grocery store or farmer's market.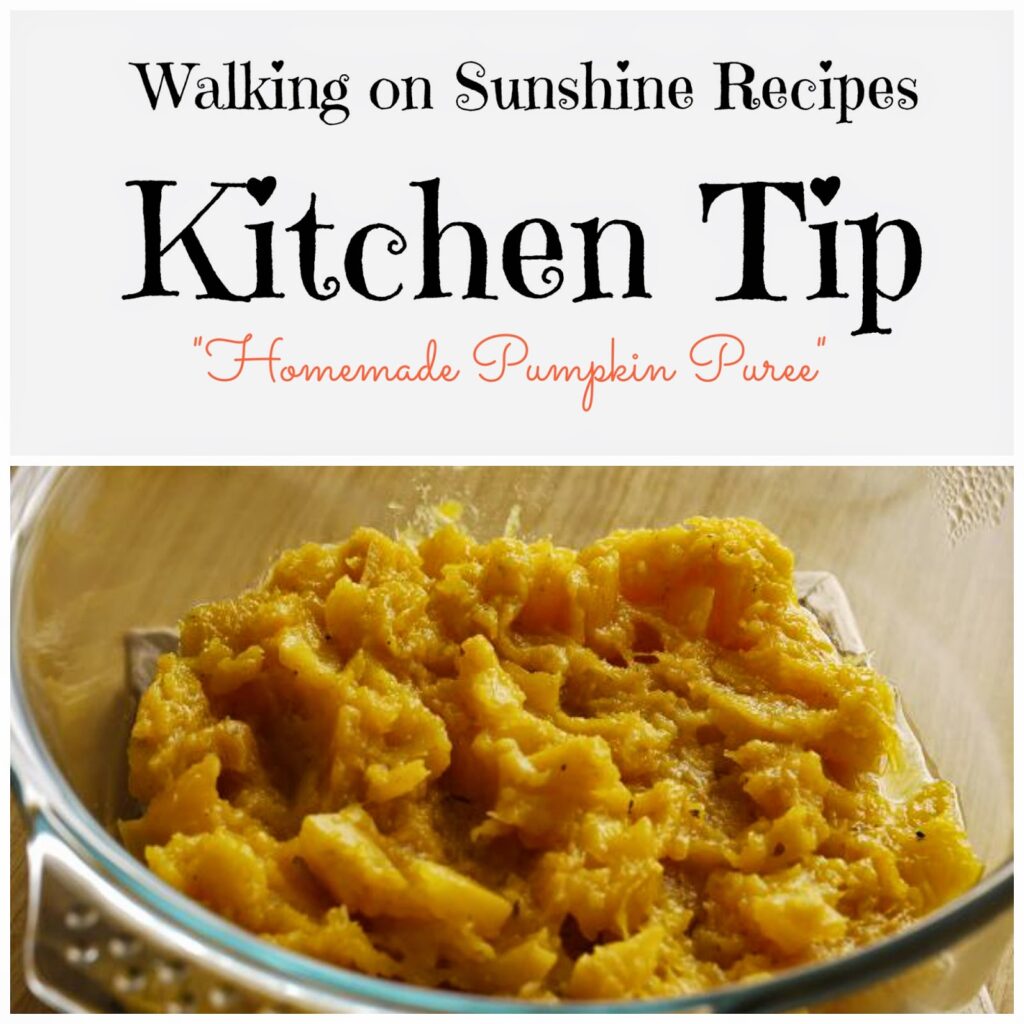 Cut open the pumpkin and remove the pulp and seeds.
Cut the pumpkin into quarter-sized pieces and place on a baking tray.
Roast in a 350 degree oven for 45 minutes or until a fork can pierce through the flesh easily.
Allow the pieces to cool before attempting to remove the skin from the flesh of the pumpkin.
Place the flesh of the pumpkin into a food processor and process until smooth or you can use a potato masher.
If the pumpkin puree looks too dry, just add a few tablespoons of water to get the right consistency you desire.