Today I'm going to share with you how to bring Farmhouse Love of Decor and tips on painting over dark colored walls with our master bedroom makeover project.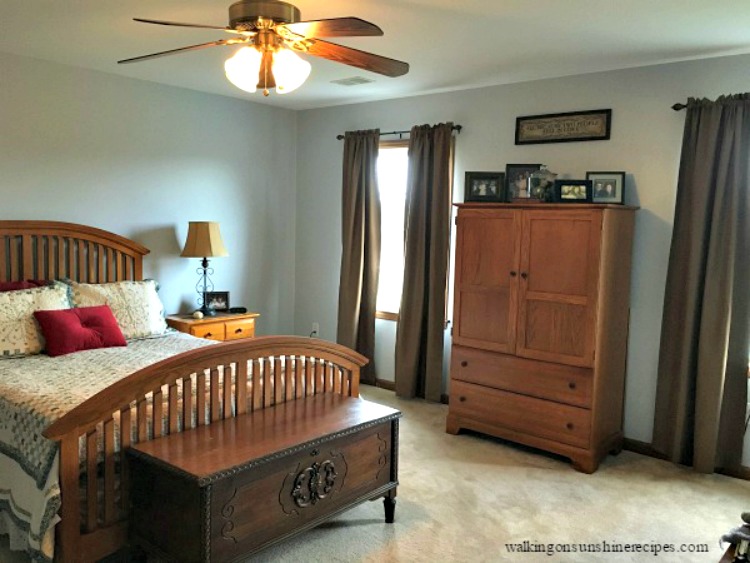 Farmhouse Decor for the Master Bedroom
Our master bedroom has been painted RED for over 11 years now.  Today I'm finally sharing with you a few tips on painting over dark colored walls and bringing my love of farmhouse decor into the master bedroom.
I have been thinking about painting over the red in our master bedroom for over 5 years.  I really wanted a change but I was concerned that painting over red walls would be difficult.
I knew covering red would be a challenge and a huge job.  But we did it. Or more importantly, my husband did it, with a little help from our son.
Tips on Painting over Dark Colored Walls
We really did love the red color for our master bedroom.  But overtime, the red started to fade in spots and it was horrible to keep clean.  Dust would cling to the walls and you could still see the dust after I wiped the walls down with a wet cloth every now and then.  So it was time for the red to go. Here are a few tips for helping you paint over dark colored walls.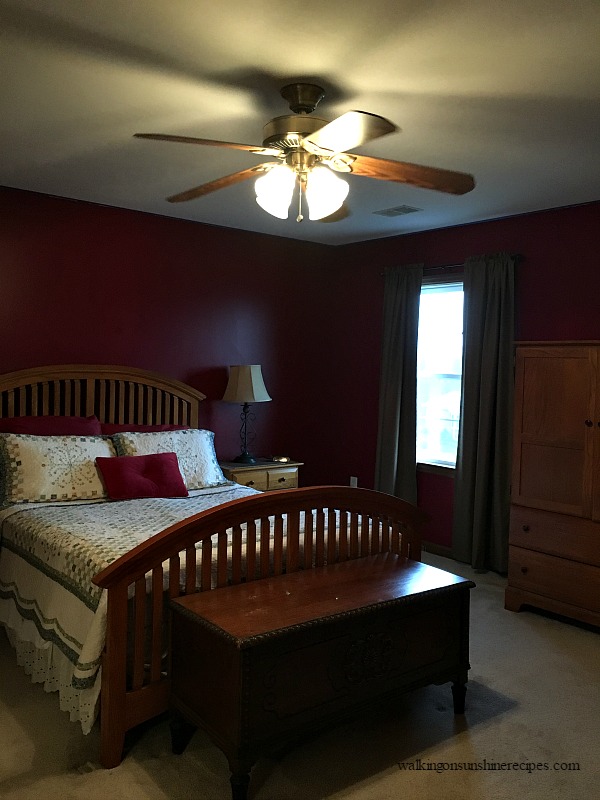 Move Furniture Away from the Walls and Clean.
You will be surprised how much dust is behind large pieces of furniture in any room, but especially our master bedroom..  Then wipe down the walls with a wet cloth.  The walls should be dry before applying any paint.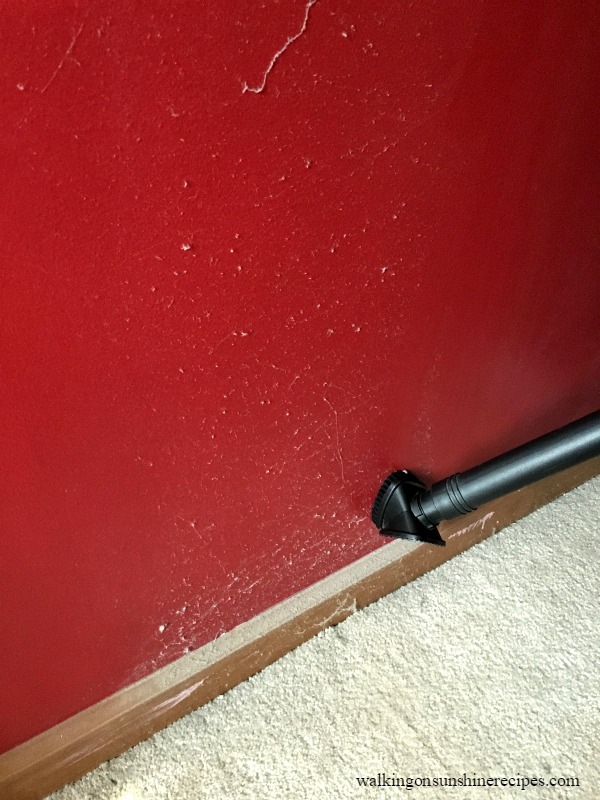 Protect the Ceiling and Molding
My husband loves to use THIS tape when painting.  It really does protect the ceiling and moldings from any paint getting on them accidentally.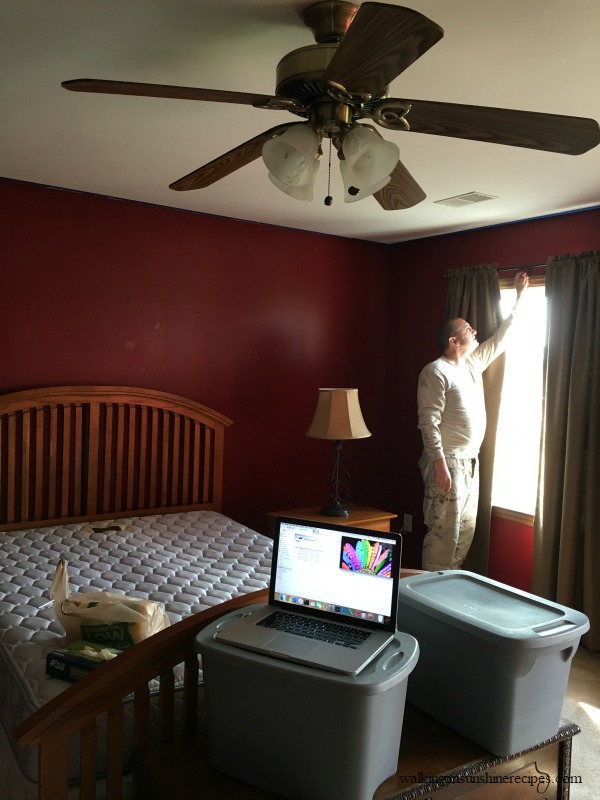 Remove Curtains and Use Drop Cloths
Cover the carpeting and furniture with drop cloths.  Remove the curtains and the hardware as well. You don't want any paint to accidentally get on your furniture or the curtains.
Apply a Primer and Let it Dry
My husband and son applied the primer to the walls in our master bedroom early in the morning and then let everything dry a good six hours before even attempting to add the top coat of paint.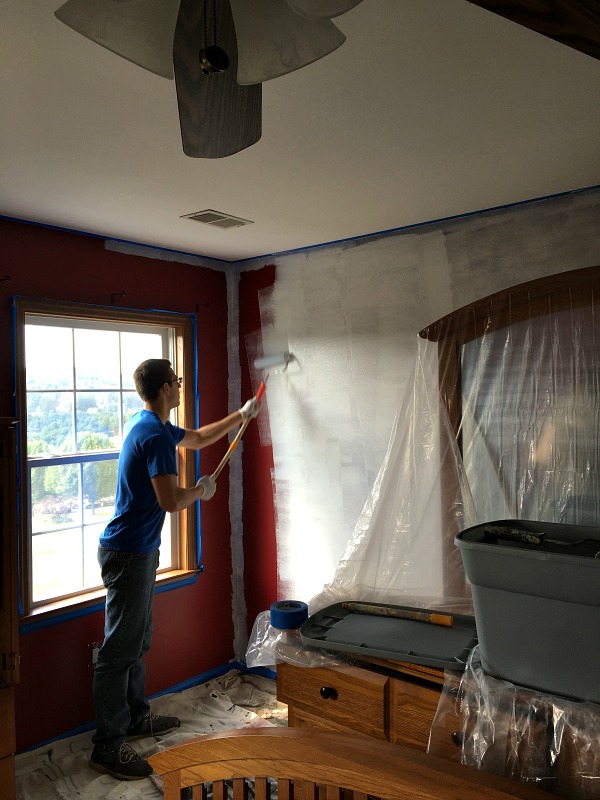 Apply Top Coat
My husband chose to use a paint that also had a primer added.  Since we chose a very light color as our new paint, he wanted to make sure the red was completely covered.  And it worked beautifully.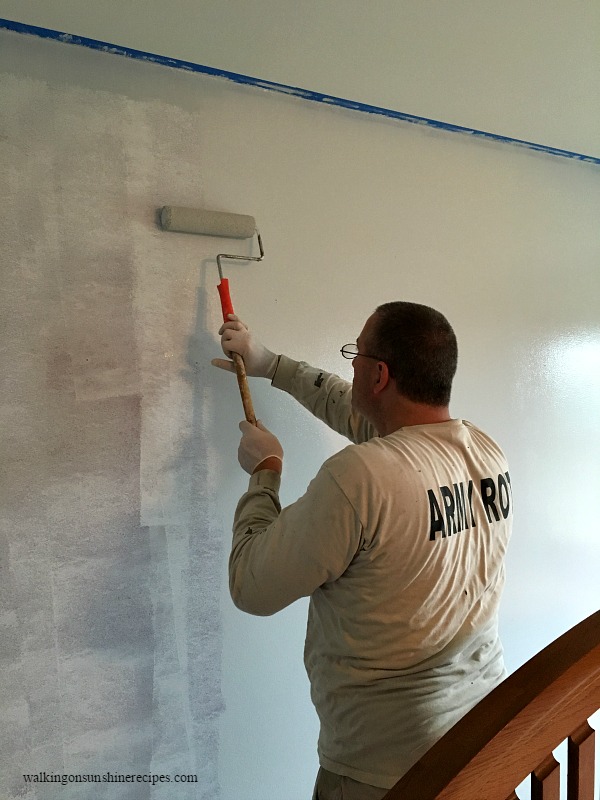 Let the Walls Dry Completely before Removing Tape
That's right, be patient.  Wait at least 24 hours before removing the tape or you will have problems with the new paint peeling.  You shouldn't even sleep in the room overnight if at all possible.  We didn't want to breathe in the paint fumes so we slept in the guest room.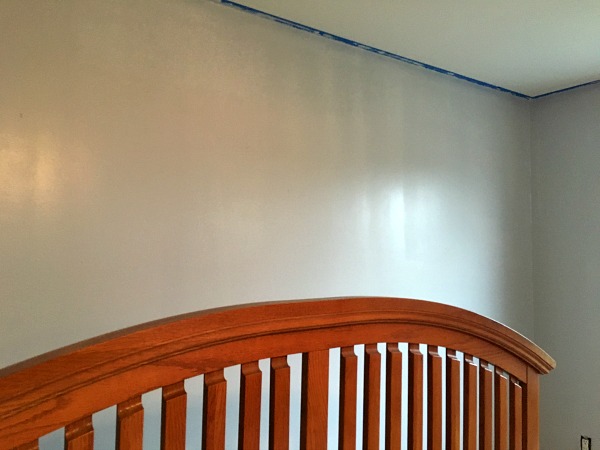 Enjoy your New Space
A week later and we are loving the new color of our master bedroom.  It feels so much larger and brighter.  I told my husband I feel like we're away on vacation.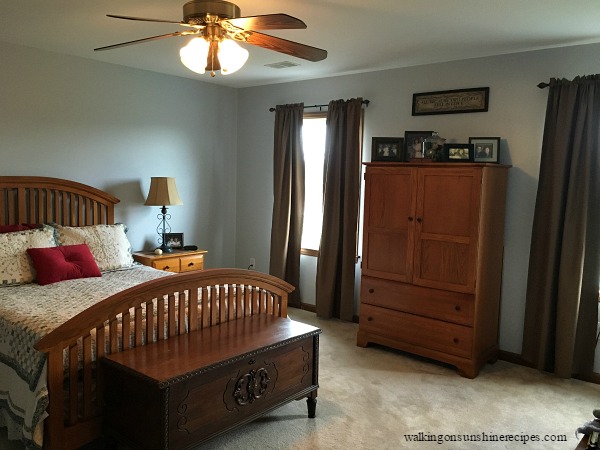 Now, I need some new accessories!
As with any redecorating project, getting something new is always the best way to make our master bedroom feel special again.  Especially after seeing all the dust that was hiding under and behind the furniture. Here are a few things that would look lovely in  our newly decorated bedroom.  Let me know your favorites too!

This post may contain affiliate links.  Your cost is the same, but your purchase helps support this site and the fun things I share. For more information, click HERE.
More Information
More Information
More Information
More Information
More Information
More Information
More Information
More Information
More Information
More Information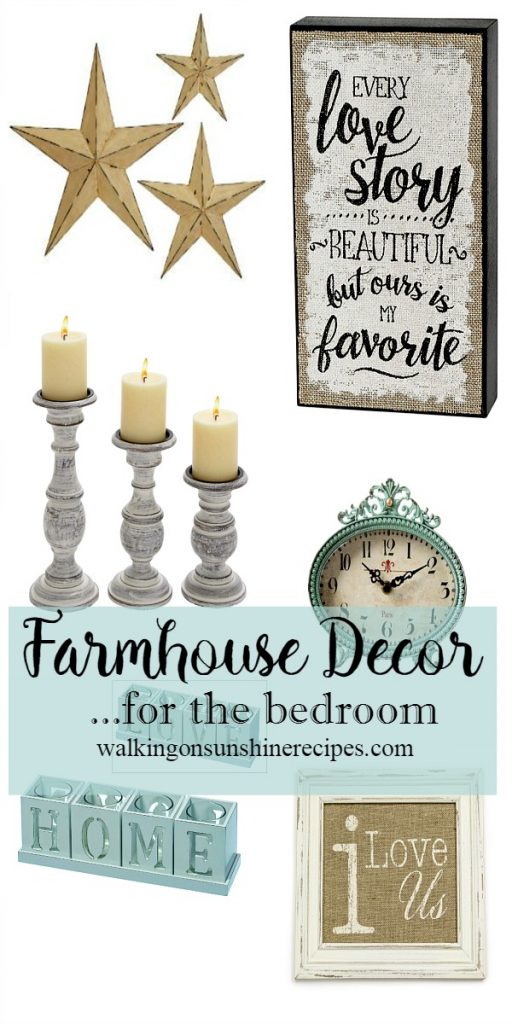 There you have it.  Our master bedroom farmhouse makeover.  Hope you were able to get some inspiration.  Let me know what you think of our new color in the comments below!