This week's tip is everything you need to know about carving pumpkins for Halloween!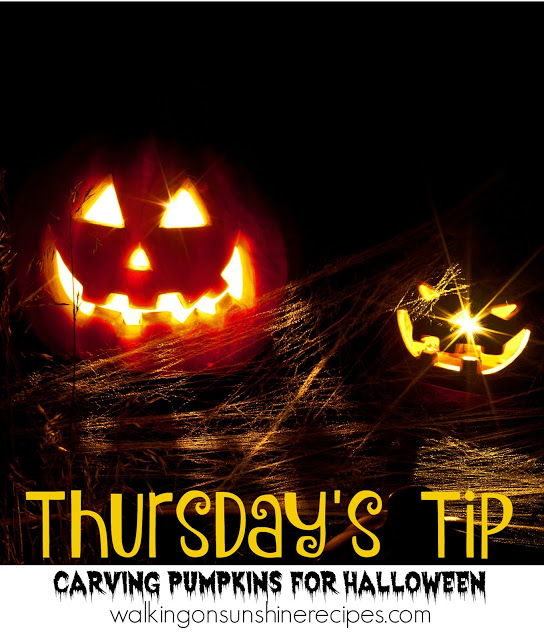 This week I'm sharing with you how to carve a pumpkin and get your front porch all ready for the trick-or-treaters coming in a few days.

What would Halloween be without a carved pumpkin to let all the kids in your neighborhood know YOU have candy waiting for them this weekend. Here are a few tips I found on making sure your pumpkin is the BEST in the neighborhood this year.
How to Carve a Pumpkin for Halloween
A few ideas on how to carve the perfect pumpkin for Halloween just in time for trick or treating!


AND don't forget to use those seeds! Check out my post from last year on Roasting Pumpkin Seeds