I hope you all had a great Thanksgiving. I meant to get this post up yesterday, but I was quite busy catching up with my other blogging work. Here are a few photos of our Thanksgiving with my family. We were so happy to host and I was so happy that my Colonel was home this year. We had a wonderful time and the food was delicious!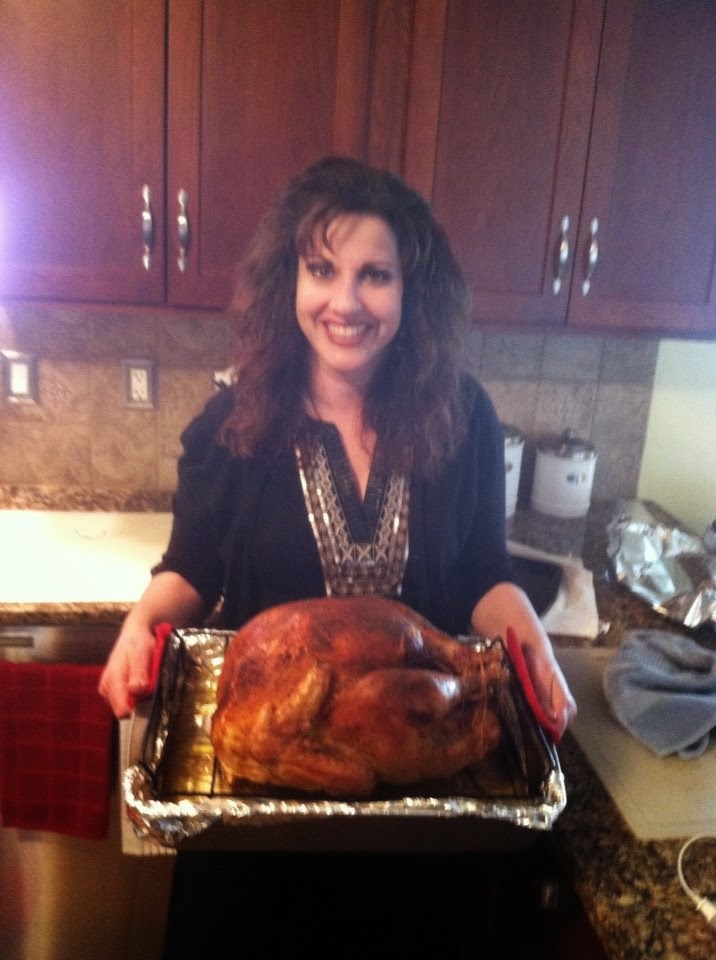 My niece Rebecca, my sister, my daughter and me. Seems every year we all pose with the cooked turkey. I followed my simple instructions HERE and it came out delicious...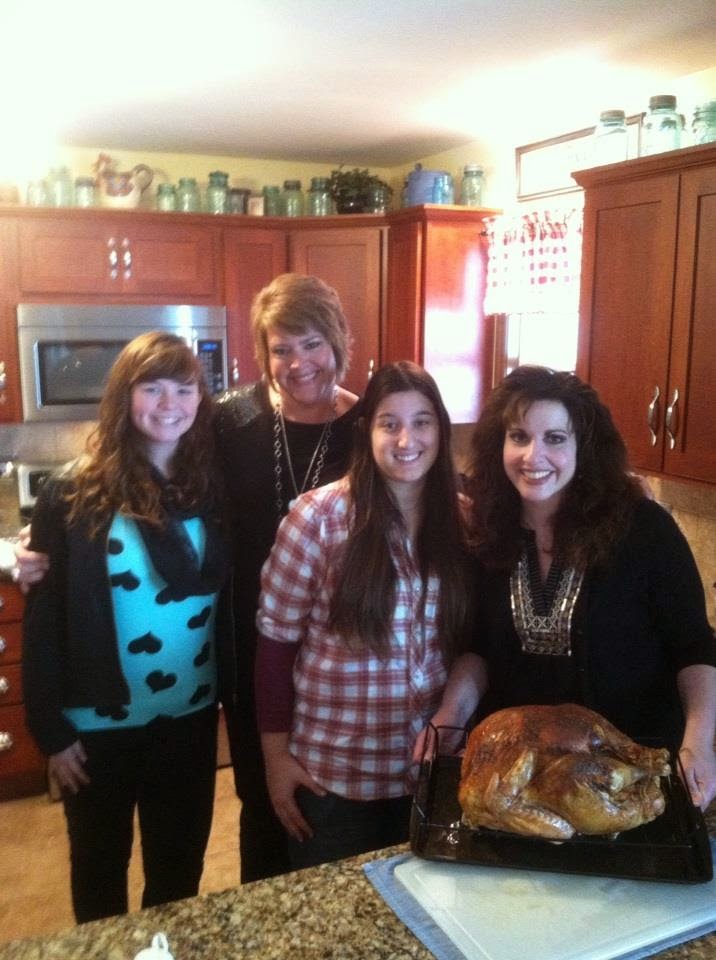 Hubby and me...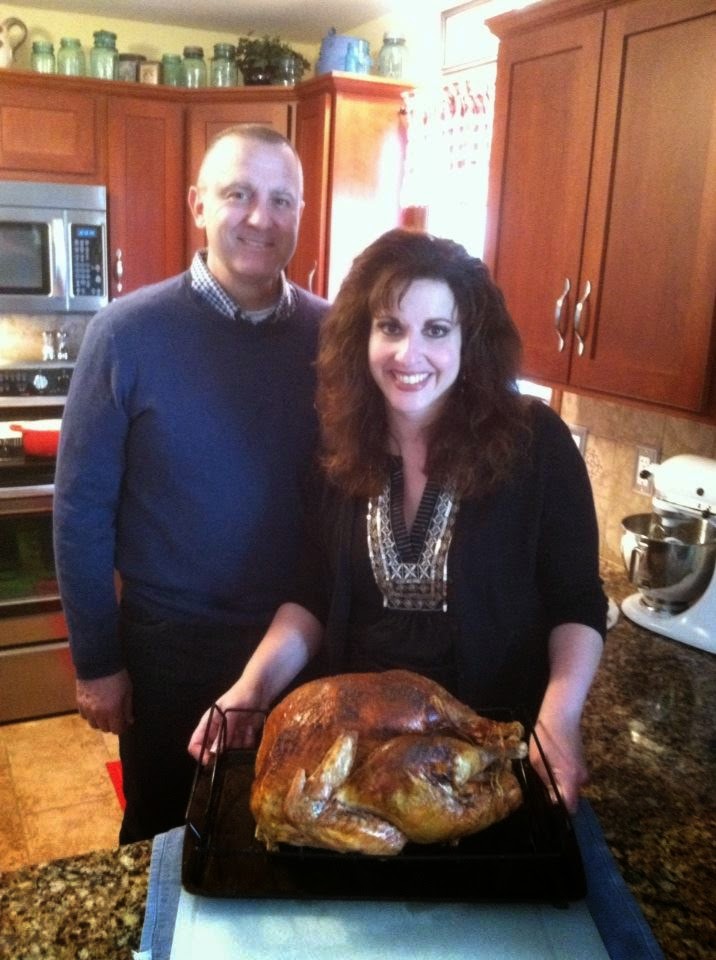 I loved the way the table turned out! I was very happy to be able to purchase new plates with some of my blogging money and then added things we have collected throughout the years. The glasses are my mother's that she gave me a few years ago. I even "borrowed" some greenery from our neighbor's pine trees. I always set up a drink table in the corner of the dining room so to keep
the kitchen as uncrowded as possible.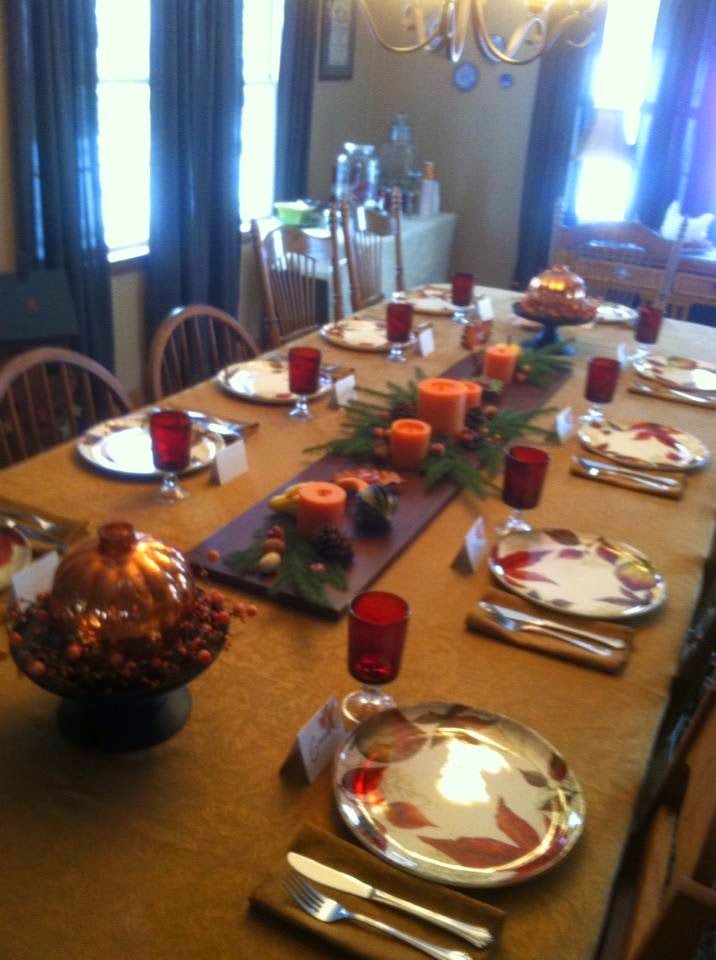 This is such a fun photo!
A family group selfie before we read our Thanksgiving scripture cards
and prayer.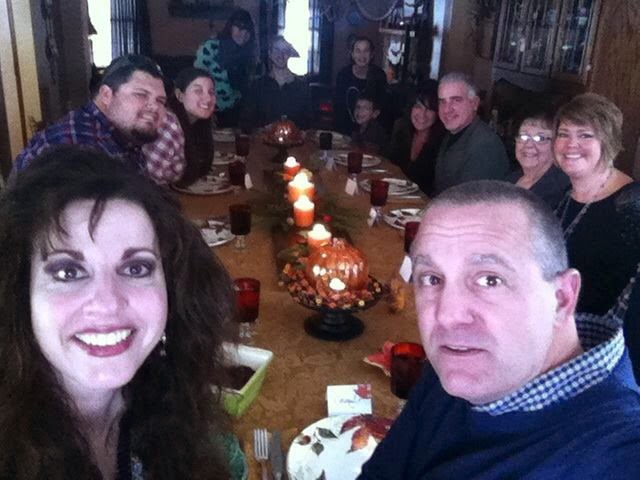 I set up a buffet in the kitchen to make things easier.
You can read about how I set up my buffet HERE.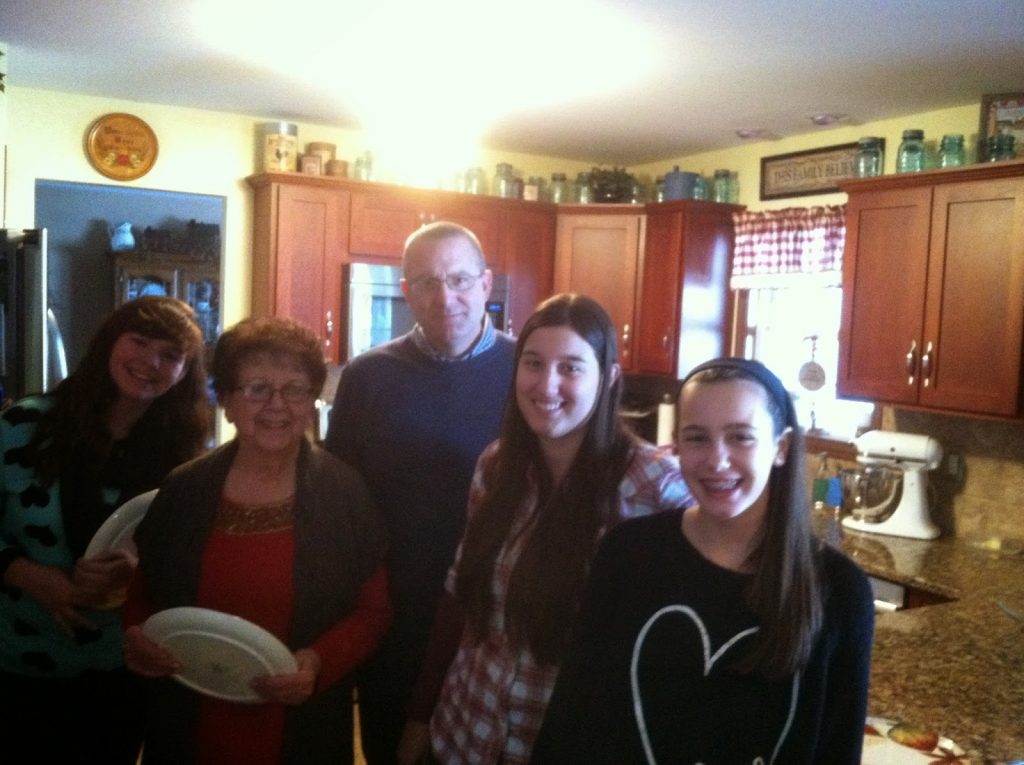 A new recipe I tried this year was bacon wrapped asparagus.
Everyone loved them!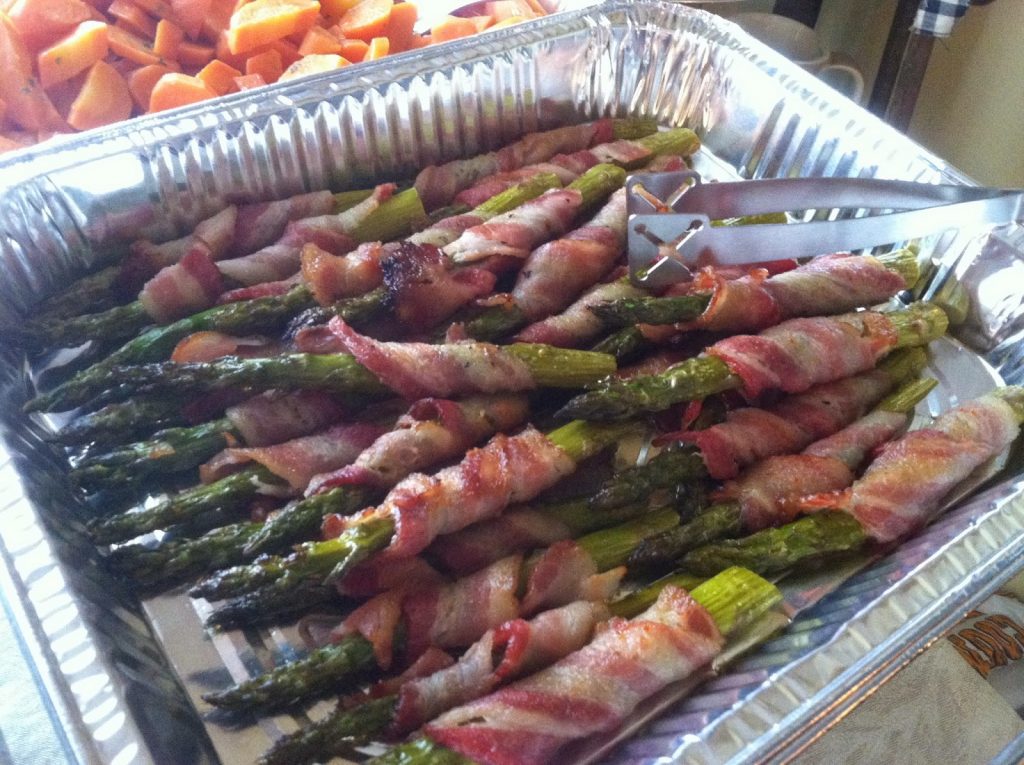 Cornbread stuffing...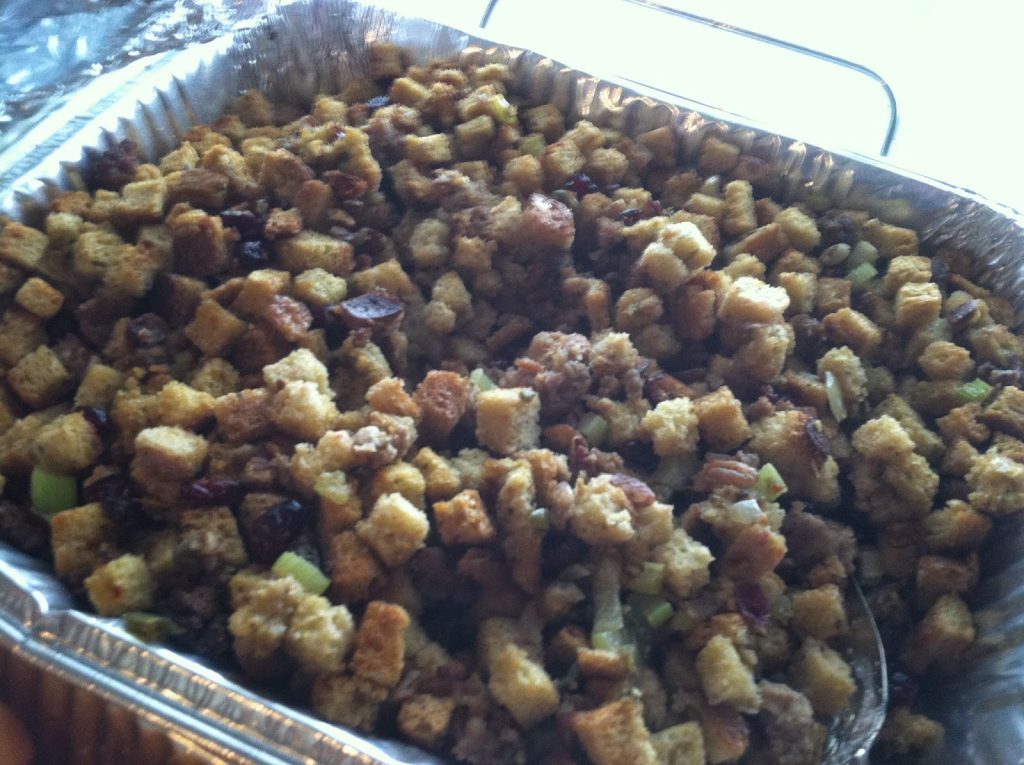 Another new recipe were the sweet potatoes. Probably my favorite way to prepare them...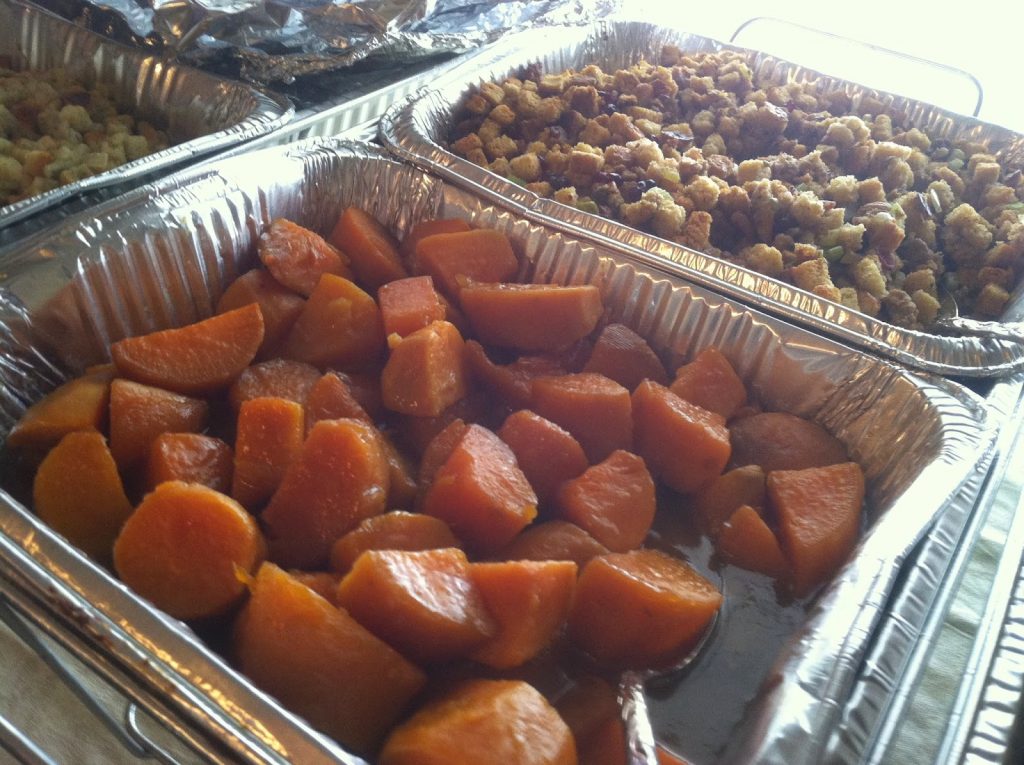 Finally, one more shot of my family...
I hope you all had a great Thanksgiving as well.
Now, it's on to Christmas!