Here are some pictures of the ice storm we had last Wednesday. It was quite hard to take pictures since everything really was a sheet of ice. I had to practically hold on to Michael to get around. I'm so old!
20 minutes of TRYING to break up the ice…I gave up! Oh, and WHERE is the Colonel you might ask? He's in sunny California overseeing an exercise. Of course, he was very quick to point out to me that it wasn't exactly sunny, but overcast…poor thing and he missed the snowstorm this weekend as well! Hurry home honey!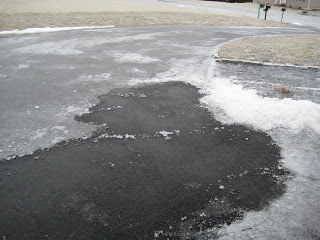 Window box on shed…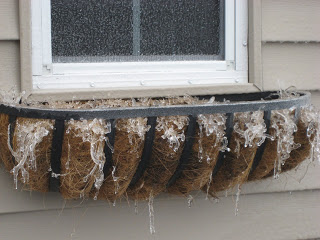 Michael in the front yard…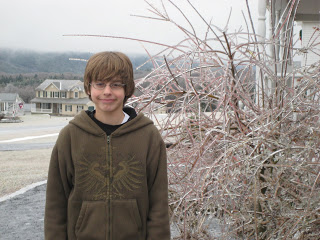 Tree in the front yard…I think this looks really pretty!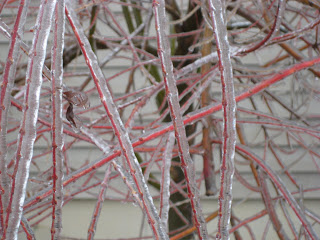 Michael on his way to throw salt on Oma's driveway…such a good boy!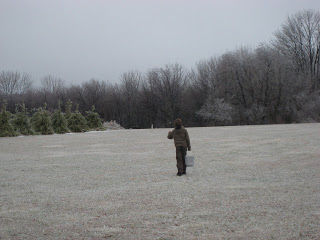 Since we really didn't have to go anywhere and more importantly, the power did not go out, it was rather pretty to look at! Enjoy your day!