Choosing the perfect Christmas tree is the perfect way to create memories with family during the holidays.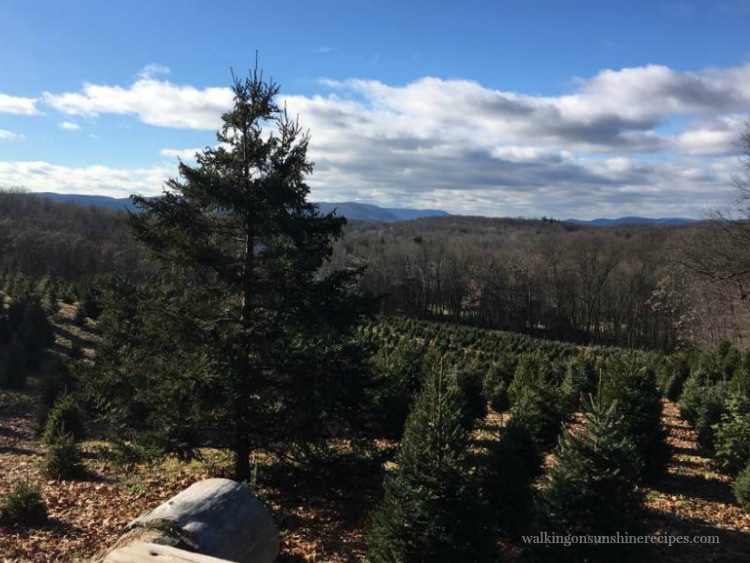 This is a sponsored post written by me on behalf of Christmas Tree Promotion Board.
Choosing the Perfect Christmas Tree
What does Christmas mean to you? Christmas is all about real quality time spent with family.  Christmas is about traditions that you make with your family and loved ones over the years.
And at the center of it all is the beloved, real, Christmas tree.  But what do you do when your family grows and changes?
How do you keep the traditions when loved ones are no longer with us?  This is our family.  Our children are now grown. Our daughter and her husband live in Oregon and our son is in his second year of college in Virginia.
Christmas Tree Farms
Recently my family and I attended the Christmas Tree Promotion Board Live Event at our local tree farm in New York. We cut down our Christmas tree for the first time in 12 years and we included my brother and his daughter Gracie.
This was always something we did as a family when our children were little.  It was always something we looked forward to doing every year.
It was a tradition in our household until we moved to Pennsylvania and life got busy. Three military deployments over the past 12 years also made it hard to keep up with the tradition of a visit to the tree farm.  But every year my husband and I would reminisce about how much fun it was taking the kids to the tree farm to cut our tree.
Spending Time with the Family at Christmas
Christmas is about real quality time spent with family and friends and just as the Christmas tree acts as the centerpiece in beloved, nostalgic Christmas scenes, it is not something that can be manufactured.  Let me share with you all about our day at the Christmas tree farm last weekend.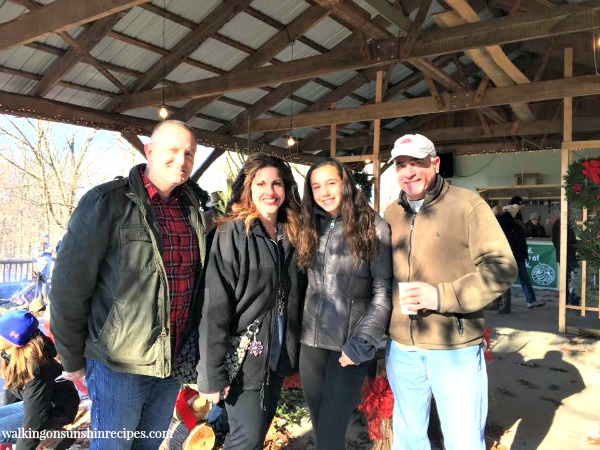 The owner of the Christmas tree farm, Kurt, giving us a little history of the farm and the benefits of cutting your own Christmas tree.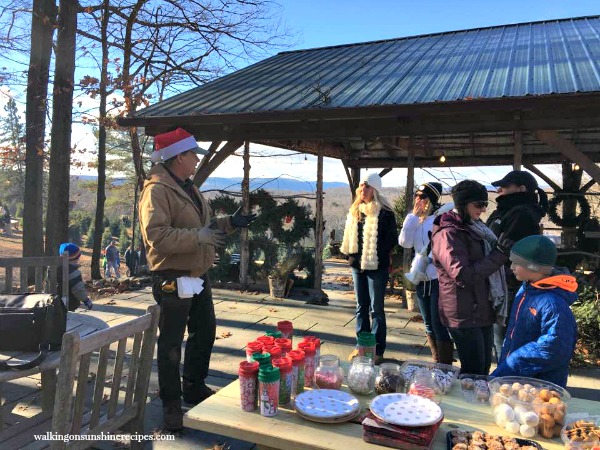 A sign informing us of the different varieties of Christmas trees available for us to cut down.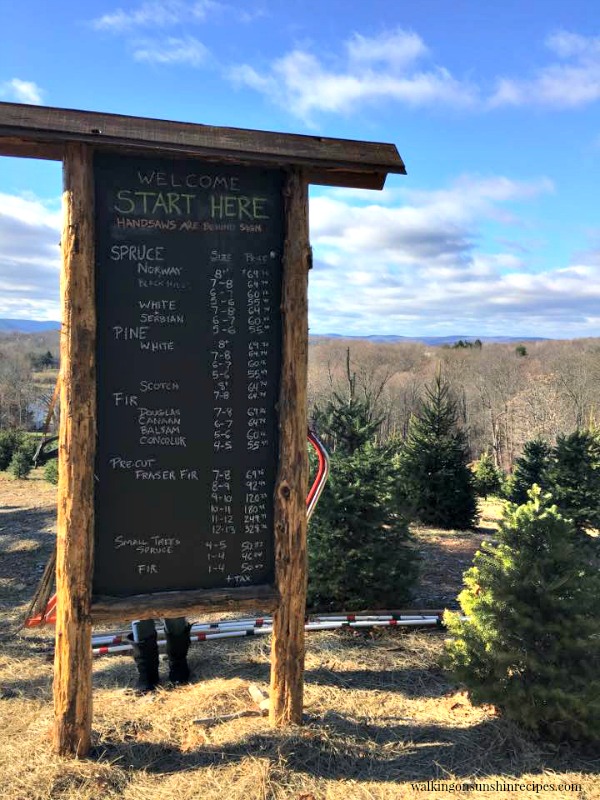 My brother and Gracie found their tree!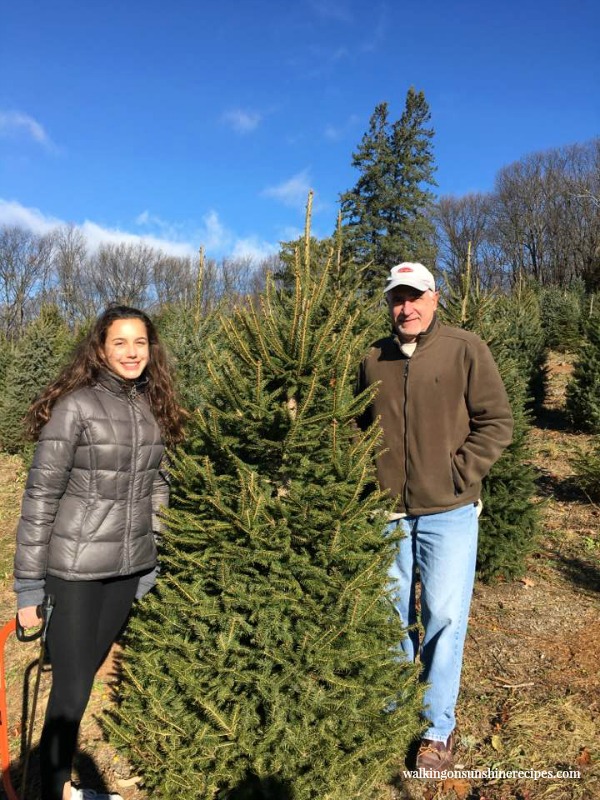 Gracie insisted on cutting it down herself.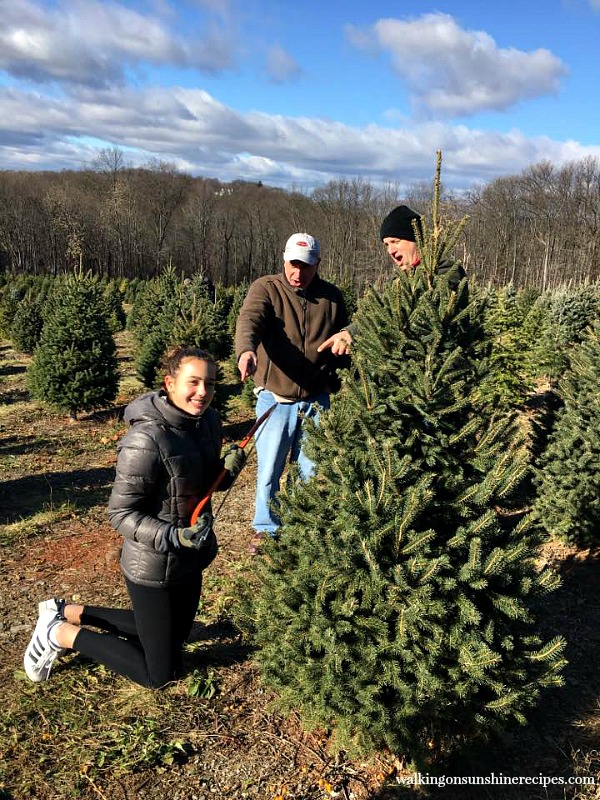 My husband helping Gracie.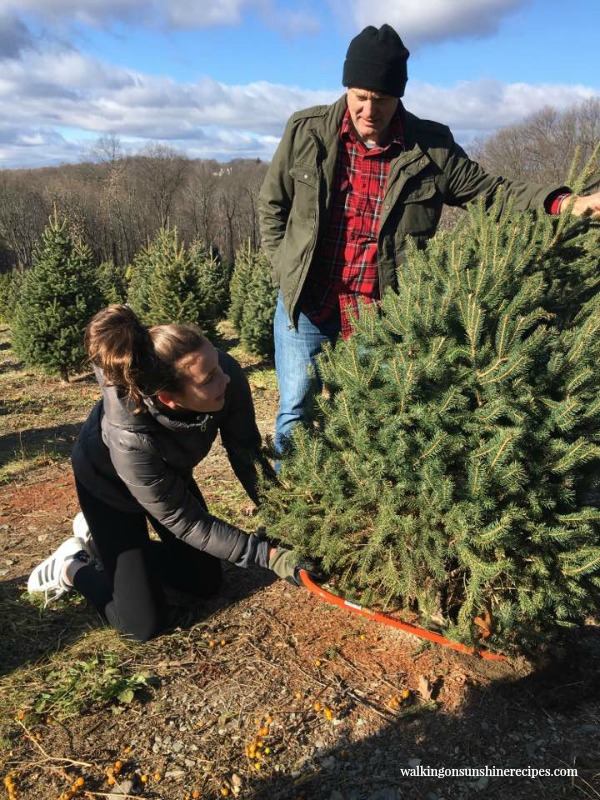 Gracie did it all herself!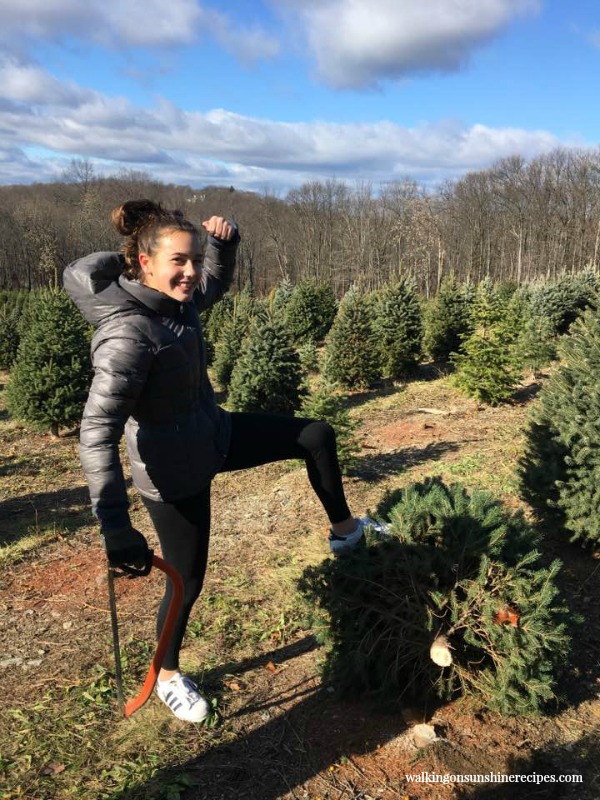 It took us some time, but we finally found our tree.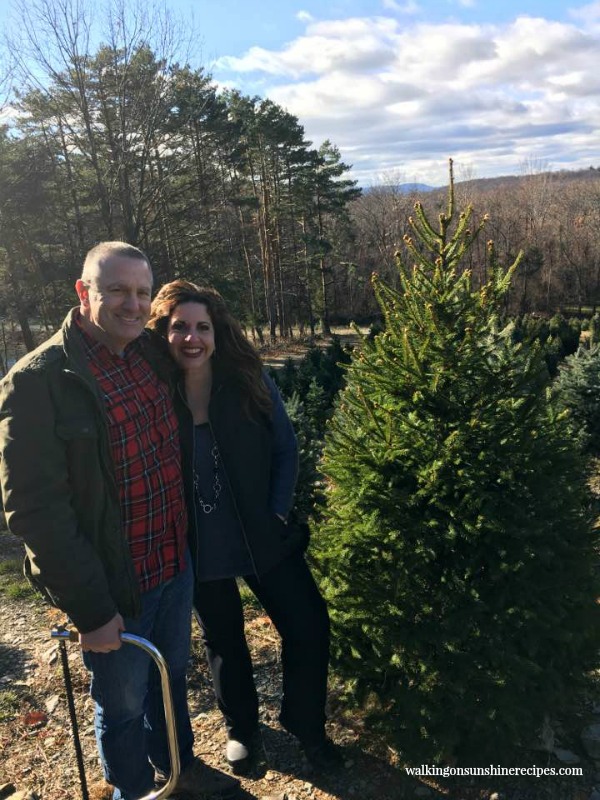 Now it's hubby's turn to cut our tree down.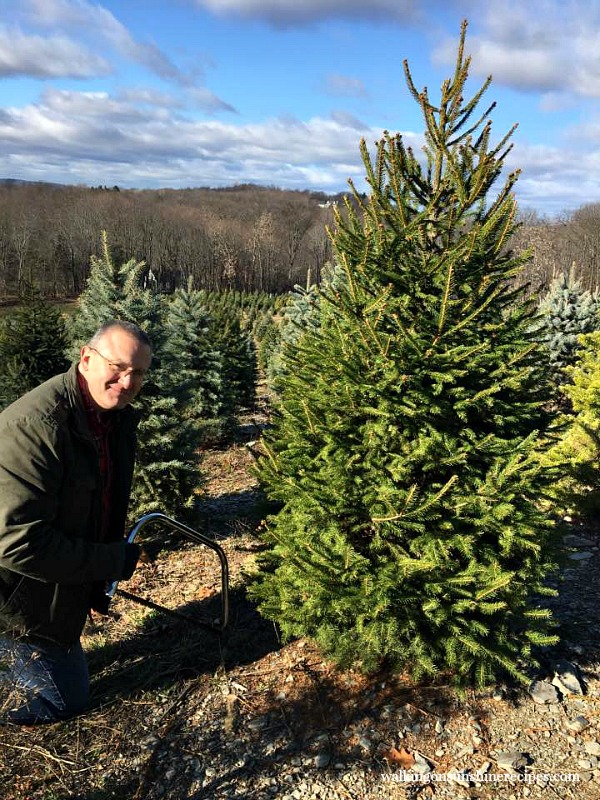 My husband and my brother having some fun with our Christmas trees.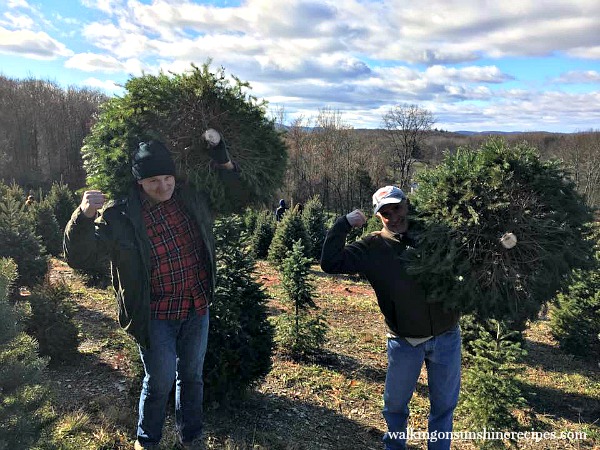 Kurt giving my brother some last minute advice on how to keep the Christmas tree looking fresh for the rest of the month.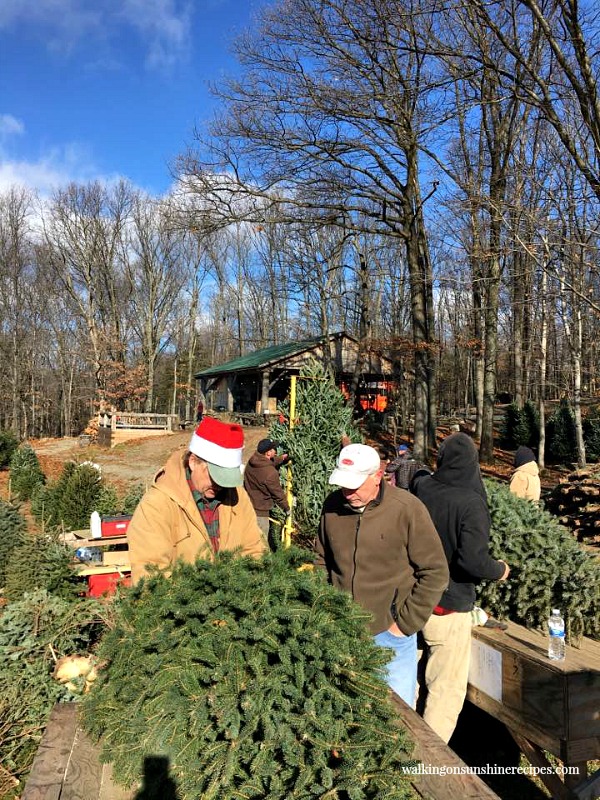 We couldn't leave the Christmas tree farm without a wreath handmade by the owner, Karen.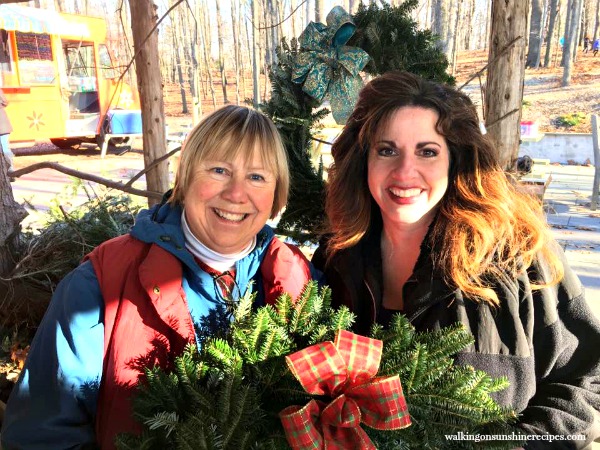 And a stop by the bonfire to warm up after a fun afternoon.  This was a beautiful spot to sit and look out over the farm.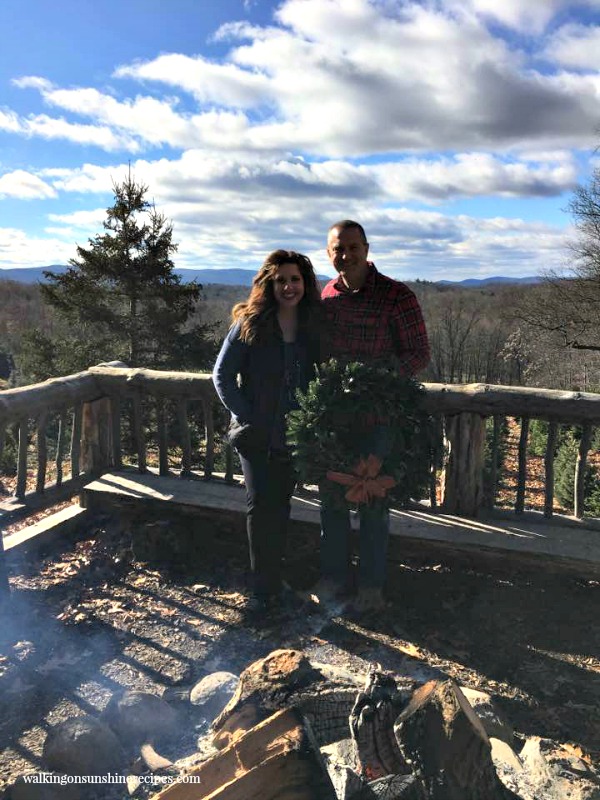 My husband and I are thrilled to have a real live Christmas tree in our house again after all these years!  The smell is incredible! And there really is nothing like the look of a real tree at Christmas.
It just looks prettier.  We'll put the decorations on when our son comes home from college next week.  Another new tradition to start for our family.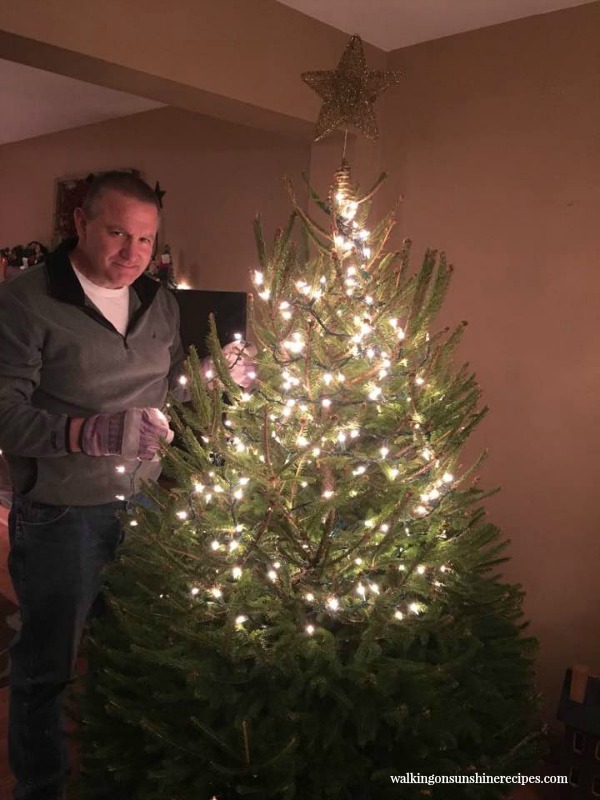 Ideas for Setting the Table with Christmas Terrariums