Like many other bloggers, 
Fall is my favorite season.
It's actually the Colonel's favorite season also.
So, the other day I asked the Colonel to please bring
my "orange" boxes up from the storage room.
Felt so good to unpack them.
I didn't unpack them last year.
My Colonel was in Afghanistan last year and
I didn't feel like decorating.
BUT…
Not this year!
I also don't go "crazy" decorating.
Just a few items to make our house look and smell pretty.
My FAVORITE scent by Yankee Candle.
Kitchen table…
An Amish bowl we've had for YEARS.
We found this bowl at a barn sale when Olivia
was a baby for only $1.00!
I love it…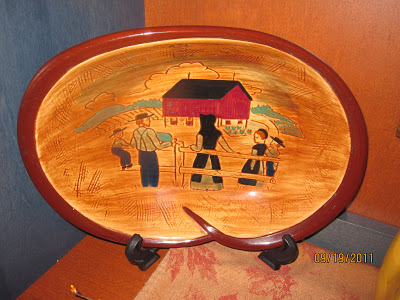 The hutch in our kitchen…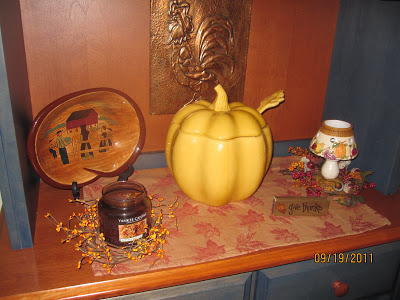 Full view of our hutch.
I love this furniture…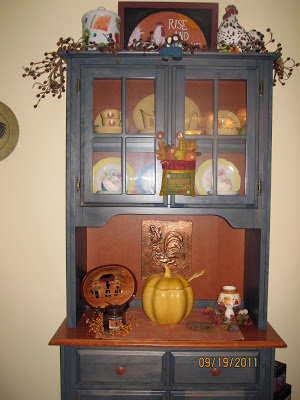 View of our eating area in the kitchen…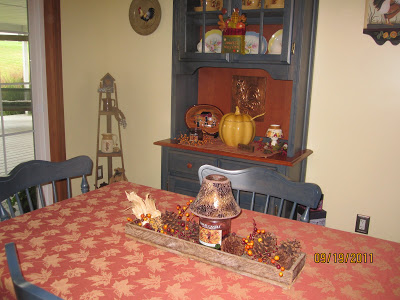 Candle arrangement on the coffee table in the living room…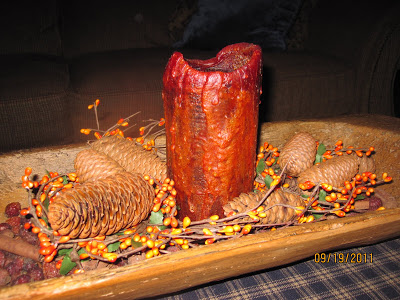 Dining room table…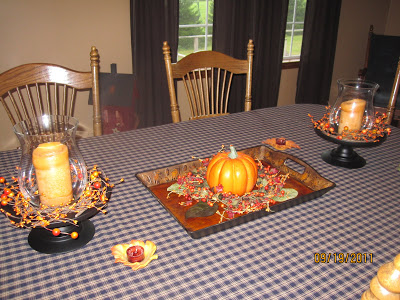 Leaf candle holders.
I have three and this one is holding a tiny pumpkin candle…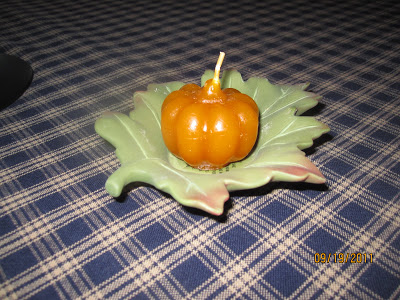 Full view of our dinning room table…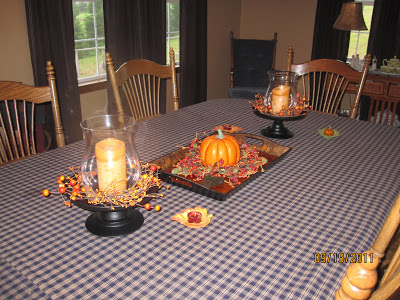 As I said, I don't go overboard on the decorating.
Just enough to make us feel even more 
warm and comfortable 
in our home.
Did you decorate yet?
Leave me a comment and let me know!
I'd love to see what you did in your home!
Enjoy!