Roasting garlic is a kitchen tip everyone cook needs to know how to do. Garlic adds amazing flavor to any recipe…but roasting garlic brings it to a whole different level of deliciousness. Roasting garlic in the oven creates a deep nutty flavor that is perfect to use in a whole assortment of recipes.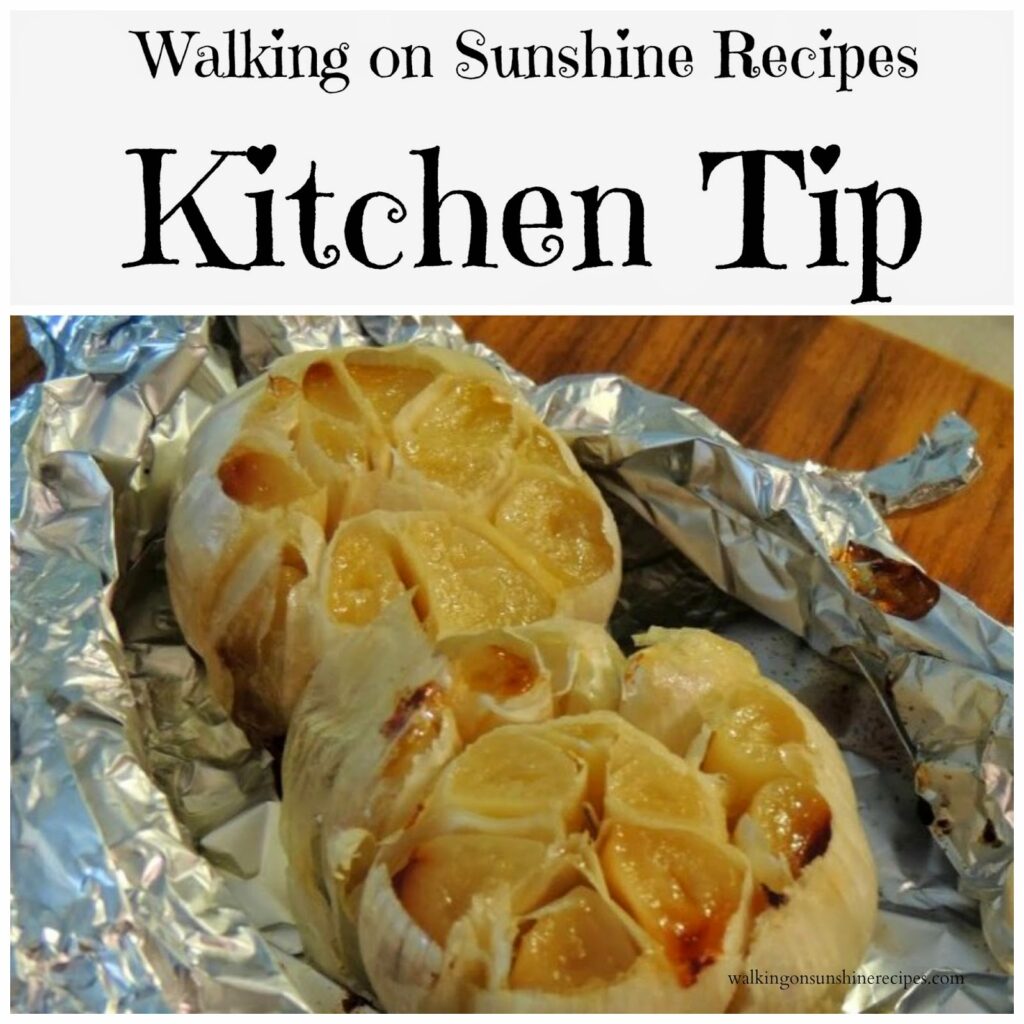 Directions:
Take a bulb of garlic and cut it in half.
Remove almost all of the paper surrounding the bulbs of garlic.
Rub olive oil on the tops of each half and wrap them in aluminum foil.
Bake in a preheated 400 degree oven for 35 to 40 minutes or until the bulb of garlic feels soft when you squeeze it.
Allow the garlic to cool so you can touch it without burning yourself.
You can use a knife to push the garlic cloves out or just squeeze with your fingers.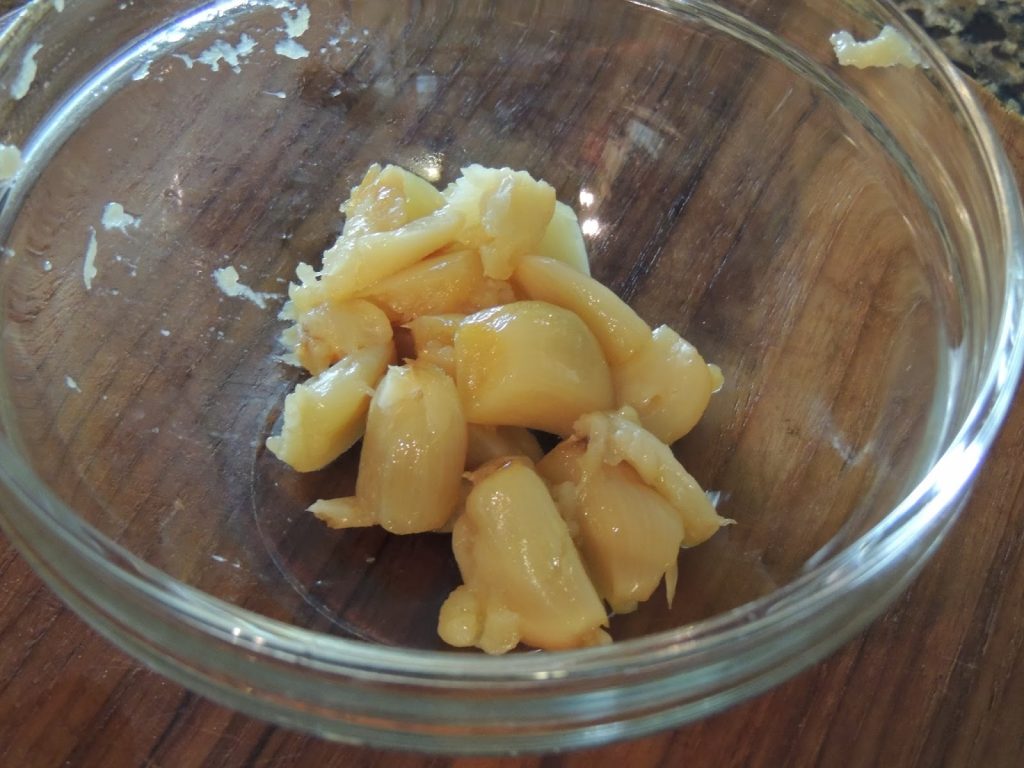 Now, what to do with all this delicious roasted garlic?
Mash with a fork and add melted butter and spread on top of bread and place under the broiler for a few minutes to get the most delicious garlic bread…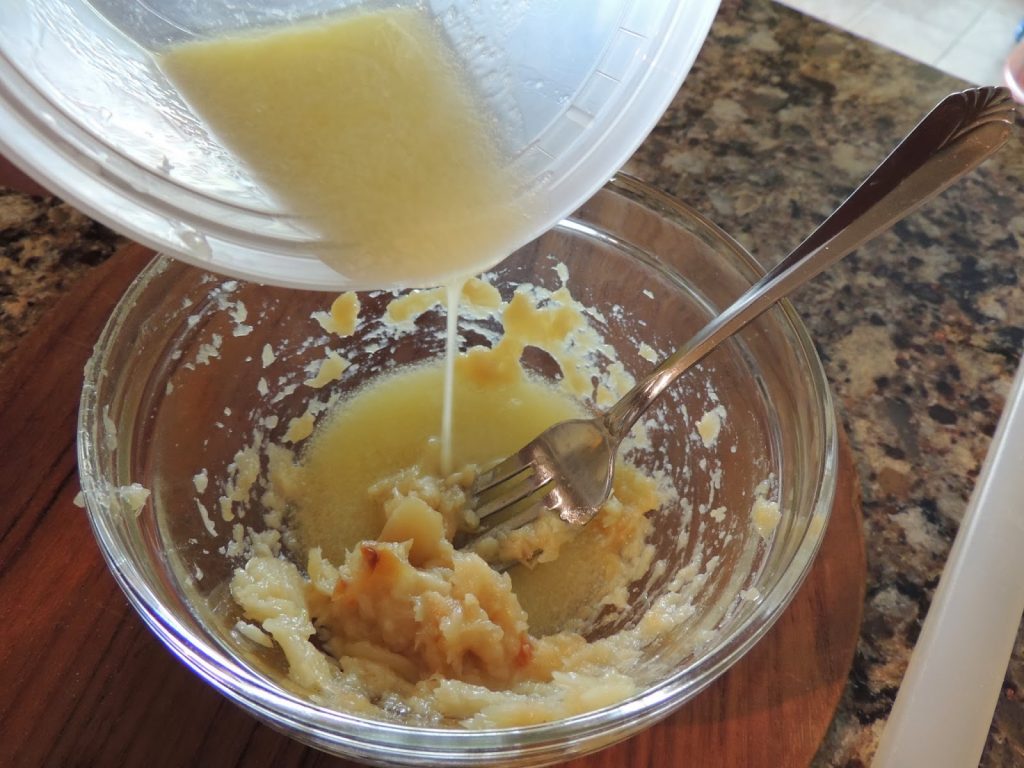 Mash the roasted garlic into homemade salad dressing.
Mash it into mashed potatoes.
Mash into store-bought hummus or other spreads.
Use in place of raw garlic for soup, stew or casserole recipes.
Roasted garlic can also be refrigerated for up to 2 weeks or frozen for up to 3 months.