Here's the lovely view from the window…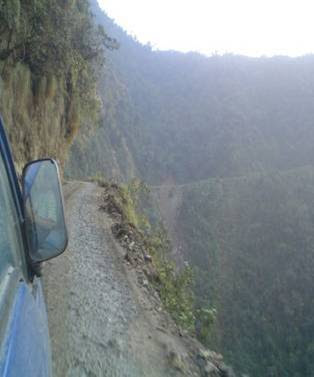 Not too far of a drop…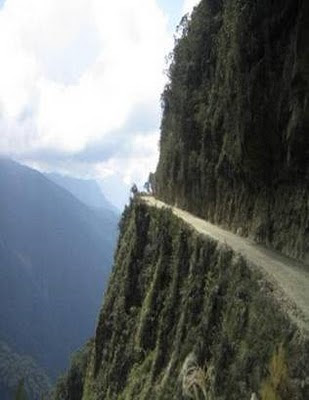 Look out!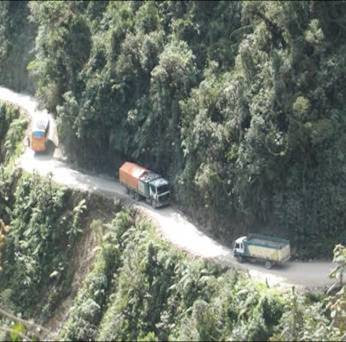 Oh my, I see quite a few other people wanted to go for a drive today as well…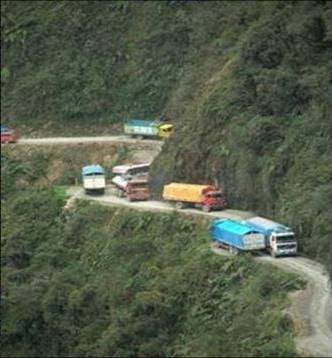 Can you even imagine driving on this road?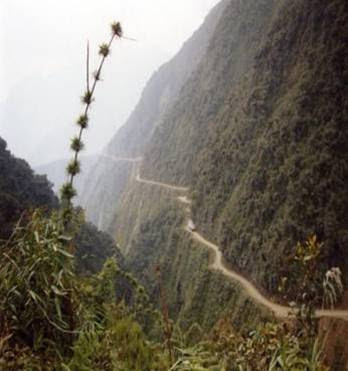 They actually scared me!
If you know me outside of "blogging world" you'll know I'm a big chicken when it comes to driving up a mountain here in PA.  
I cannot begin to think of driving on these roads down in Bolivia.  
I sent a few of the pictures to the Colonel.
He had quite a laugh over them. 
He knew IMMEDIATELY what my response would be to the question, 
"Would you like to go for a drive?"
No thanks, I'll walk!
Leave me a comment and let me know if you would actually drive on these roads!