in our house are clean and sparkly
thanks to my Colonel!
Our house has tilt-in windows,
BUT…
every time I tilt them in to clean them,
the whole window comes out.
I'm left holding a window with no idea
how to put it back in!
I learned early on if I want clean windows,
my Colonel needs to help me.
He doesn't mind.
At least he tells me he doesn't mind!
Last year when he was in Afghanistan I was only
able to wash the four windows on the front porch
and the two windows on the back porch.
Only because I didn't tilt them in!
So our windows were in need of a good washing.
And the Colonel just took over.
Here he is in the dinning room…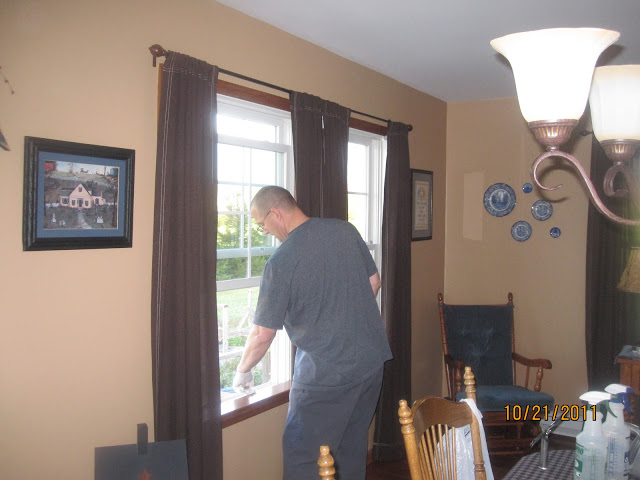 His tools of choice.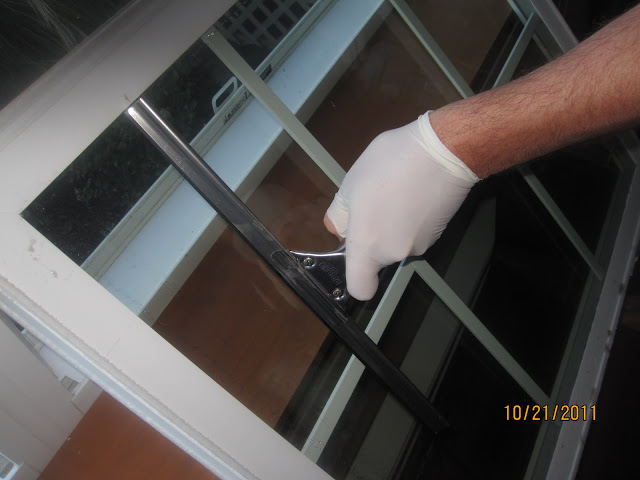 Don't forget the window sills…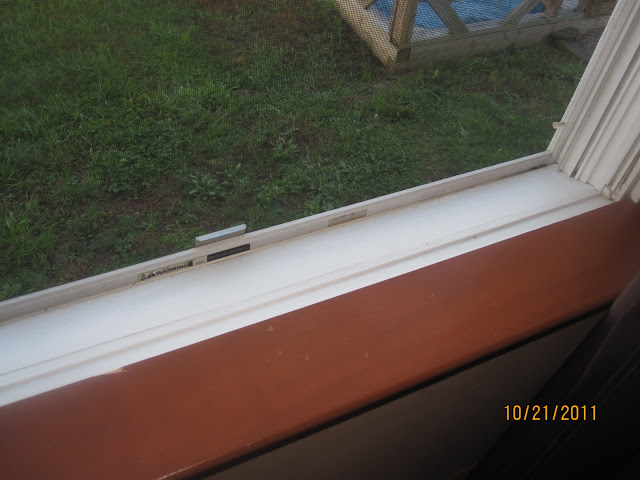 He soon grew tired of tilting the windows in.
I found him out on the roof washing the bedroom windows…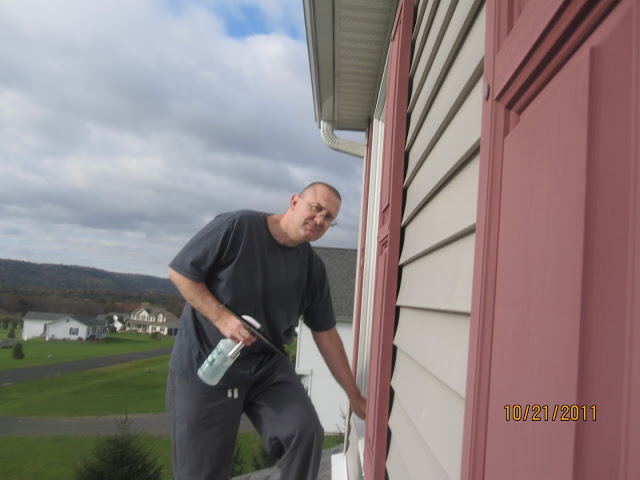 It was a beautiful morning to wash windows…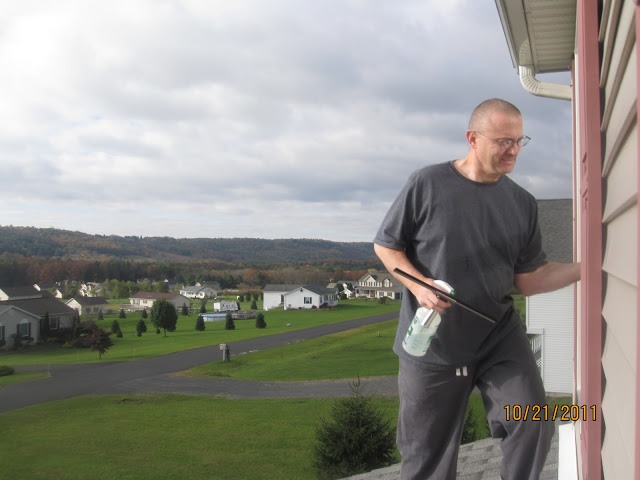 Have I mentioned before how much I hate THE BIRDS around our house…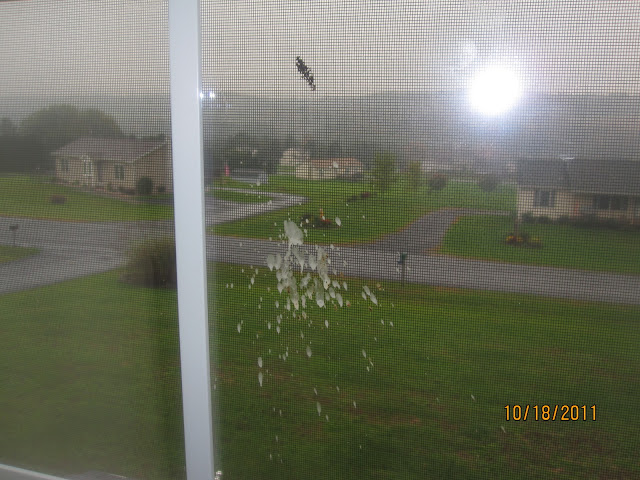 Disgusting.
If you really want to see the mess the birds have done around our house, read this
POST
.
Thank you Colonel for your hard work! Our house looks beautiful!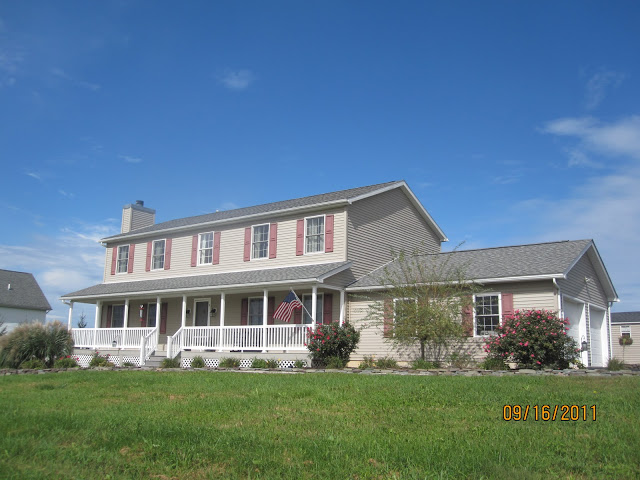 Do YOU need help washing the windows in your house?
Or do you have a BIRD problem?
Leave me a comment and let me know.