Meal Planning made easy with our all new Family Favorites Menu Plans. Save time and money and receive menu plans, recipes cards and shopping lists!

Meal Planning Made Easy
Something new this week for YOU! Meal Planning made easy for you with more detailed weekly meal plans that include shopping lists and recipe cards! If you're looking for MORE great menu plans, I'm teaming up with Complete Weekly Menu Plan with Customized Shopping List which will help you save time and money.
The good news is the first week is FREE!  Yes, free!
Your free menu plan includes 6 dinner recipes, 1 breakfast/brunch idea, 1 delicious dessert, and customized shopping list.  You'll also receive regular updates with our best meal planning tips to help you save time and money, along with brand new recipes and menu plans.
Create an account and you're good to go with downloading the following recipes: 
Quick Shawarma-Spiced Chicken Wraps

Cashew Pork Stir-Fry

Sheet Pan Beef Fajitas

Garlic-Parmesan Shrimp with Spaghetti 

Intant Pot Chicken Florentine Soup

Spicy Sausage Egg Roll in a Bowl 

Strawberry-Stuffed Flourless "Crepes"

Salted Caramel & Pecan "No Churn" Ice Cream
Customized Shopping List
Organized into a Complete Weekly Menu Plan with Customized Shopping List: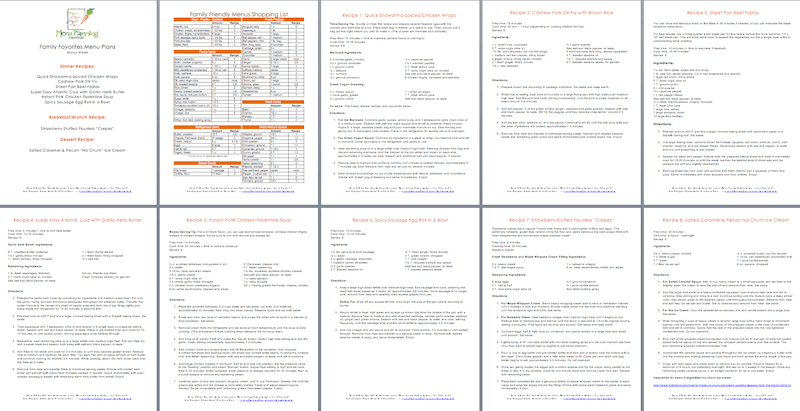 Printable Recipe Cards
No more spending hours trying to figure out "What's for dinner?"  Just print and go!
Here's an example of one of the recipe cards you'll receive with the FREE week plan: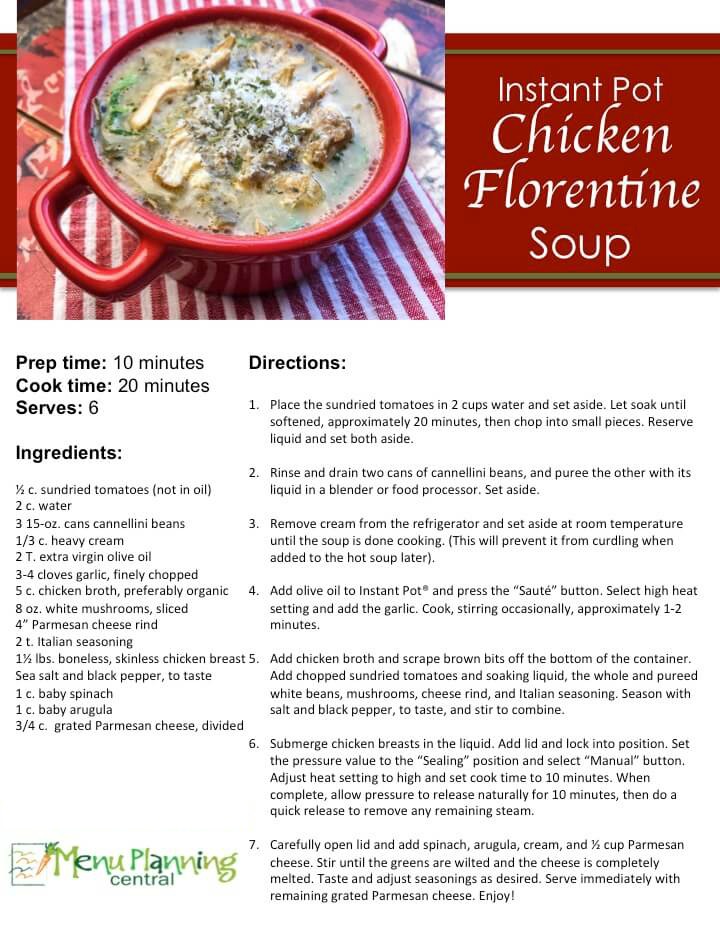 One Week for FREE Meal Planning
You really can try one week for free.  I did!  For more information click here Menu Planning Central or the photo below: