Meal Planning Made Easy with tips to help you plan out what to eat every night of the week. Let me help you save money too with easy ideas, recipes and ready to go menu plans.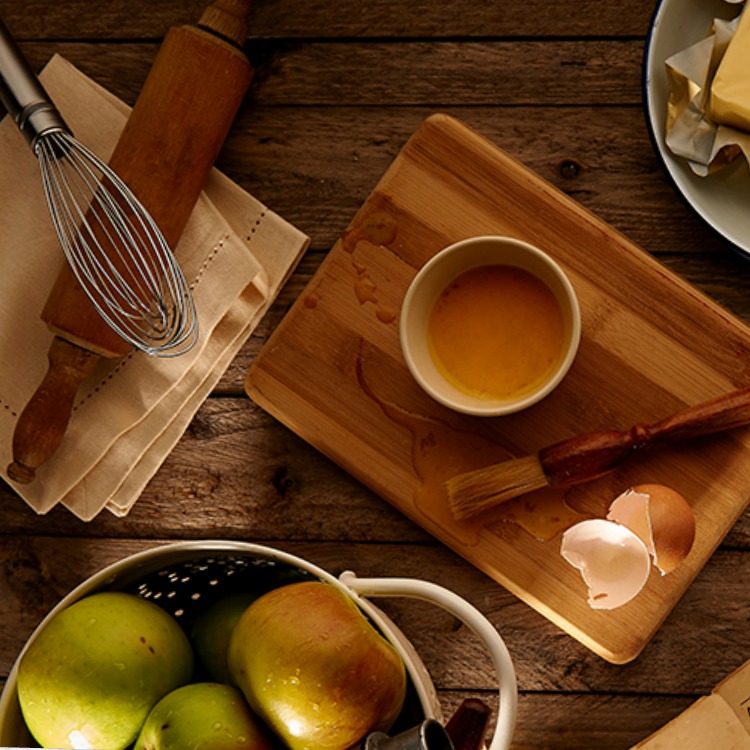 This post contains affiliate links. Your cost is the same, but I earn a commission when you shop through them. For more information, click here.
Tips to Make Meal Planning Easy
Meal planning can feel like a daunting task. So why bother, right? However, before you write it off as a complete waste of time, let me give you some reasons why I think it's something we all should be doing!
Once you get the hang of it, you'll likely wonder why you waited so long to start. I am SO excited to see that the Eat at Home Menu Plans are on sale this week. If you've been struggling with getting dinner on the table for your family, this is the plan for YOU! The Eat at Home Menu Planning does all the work for you.
Using this system gives you access to four different plans. All you need to do is choose which menu plan you want to use, print the grocery list, go shopping and then start cooking!
The recipes can all be fixed quickly, with only a few minutes of prep time because the recipes use common pantry ingredients.
Meal Planning Saves Money
By having all your meals planned out ahead of time, there is less running to the grocery store to pick up ingredients you don't have on hand to prepare a certain recipe. If you're anything like me, you know you always pick up a few more things than just the ONE item you ran into the grocery store for, right?
With meal planning, you won't be tempted stop by a fast food restaurant on your way home work to pick up dinner. Or maybe order a pizza or another convenience type of food for dinner.
Your meal plan is waiting for you at the end of the day to help you quickly get dinner on the table for your family.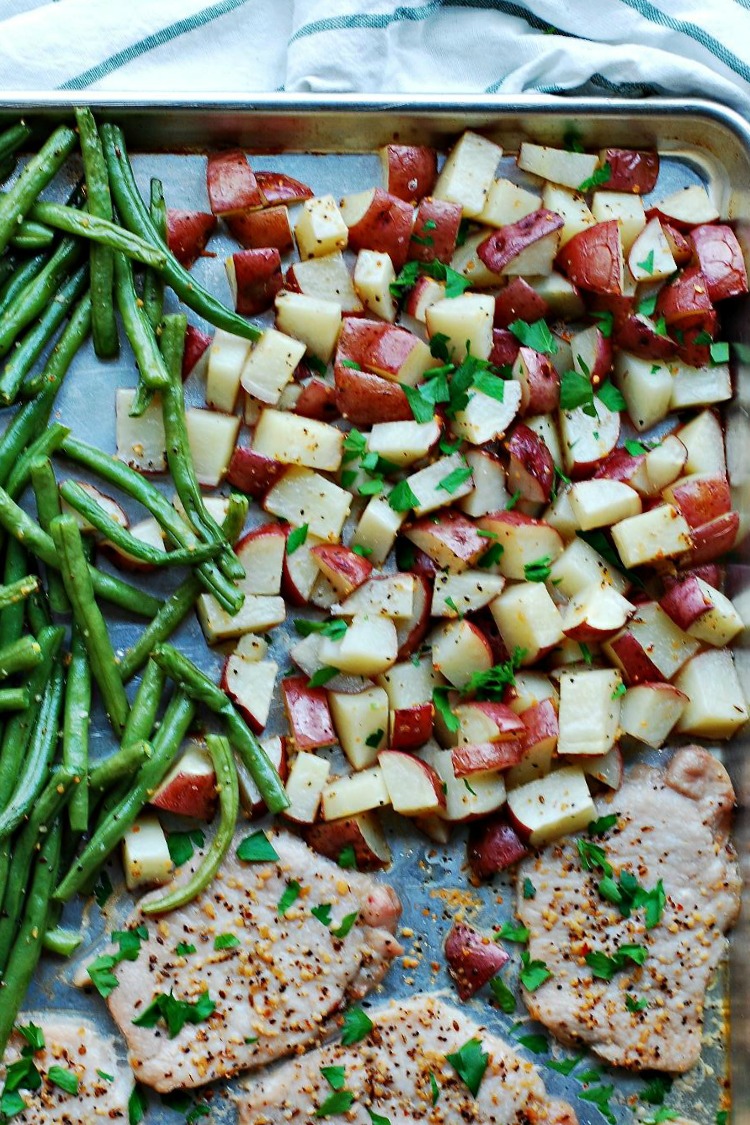 Meal Planning Saves Time
Meal planning really does save time! Knowing what you're going to prepare for dinner every night of the week definitely helps when you have a full schedule.
Having all the meals planned out and all the food purchased that you need for the week, you'll be surprised at how much time you save. Just think of not having to run to the grocery store a few times a week to pick up ingredients or chicken to get dinner on the table.
And while you're already in the kitchen making dinner, why not pack tomorrow's lunch. Or double a recipe and put the second half in the freezer for next week.
Meal Planning Helps with Healthier Eating Habits
When you have healthy meals and snacks prepared and easy to grab, you're less likely to grab that bag of chips in a pinch. You'll be better able to resist cravings when you have prepared serving sized baggies of mixed nuts within easy reach in your pantry.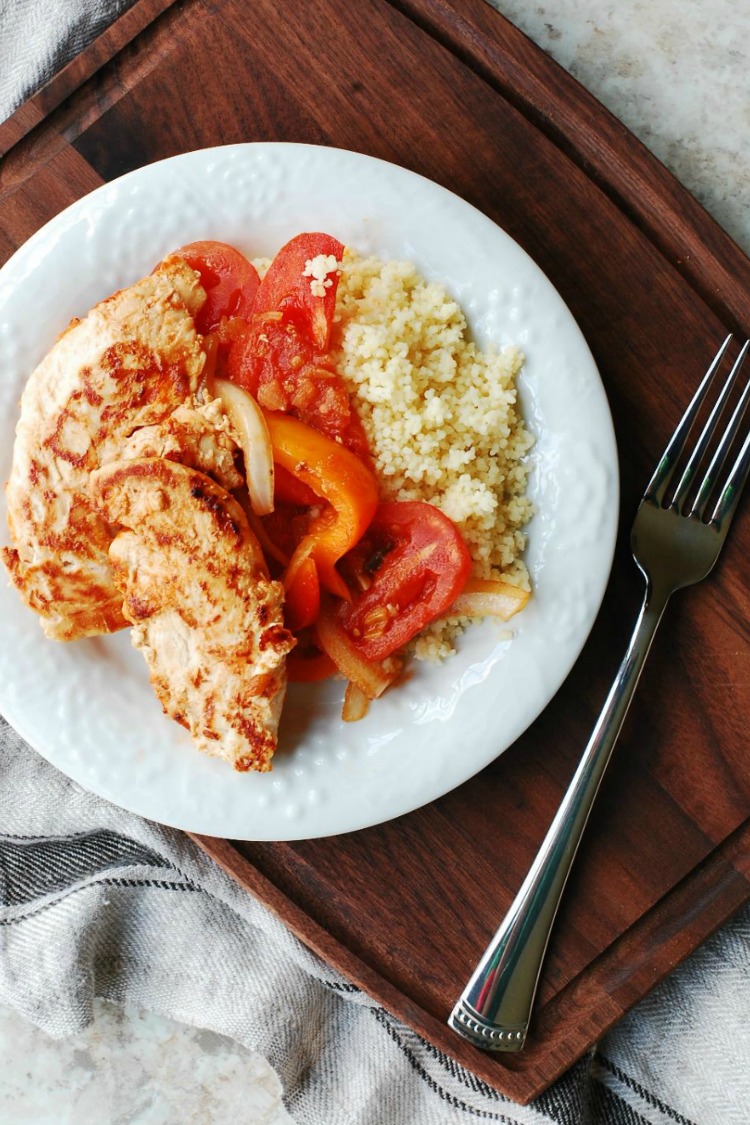 Meal Planning Gives you Freedom
When your meals are already planned out, you have less decisions to make. You already know what's for dinner. You're not shopping after work for ingredients. And you're definitely not going through a fast food drive thru spending extra money.
All these benefits to meal planning sound wonderful, but how doable is it? Much more doable than you might be thinking. There are a variety of ways to go about it, so you can make it work for you.
How to Start Meal Planning
Keep a detailed grocery list. As soon as you run out of something, add it to the list. Check your pantry for the staples that you may need to replenish.
Invest in good containers. Mason jars and zip-lock bags are super helpful. It's also important to have some Meal Prep Containers that allow you to heat food up and even eat directly from them.
Set aside a whole day to meal plan. Plan which meals you'd like to make. Put together a list of the ingredients you need and go shopping.
Plan ahead by doubling your recipes and freeze an extra tray of lasagna. This goes for chopped veggies, too. If you have to chop an onion for a meal, go ahead and chop a couple extra and toss them in the refrigerator or freezer.
It doesn't have to take a drastic life change to make meal planning a reality. But it just might drastically change your life! Take these tips and make them work for you. You'll be a meal-planning master in no time.
EAT AT HOME MENU PLANNING
I am SO excited to see that the Eat at Home Menu Plans are on sale this week! If you've been struggling with getting dinner on the table for your family, this is the plan for YOU! The Eat at Home Menu Planning does all the work for you.
Use the code YES to save 30% today at checkout when you sign up for their plan (either the monthly plan, the quarterly plan, or the yearly plan), It's only a few dollars per week and you get four different menu plans for every week.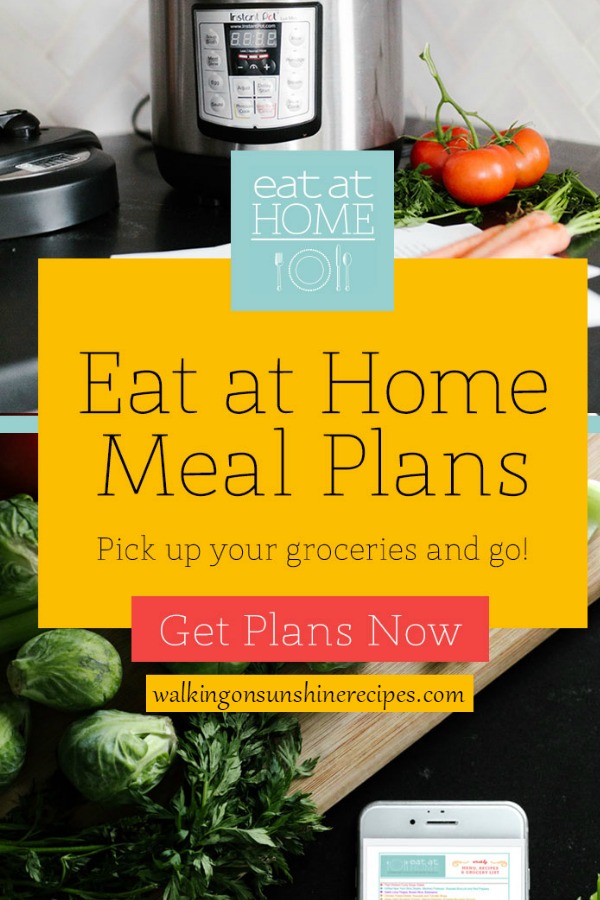 HOW TO USE THE MENU PLANNING:
Using these meal plans is the best way to make dinner simple and easy.
Choose your plan – you get access to four different plan types!
Shop with the color-coded grocery list
Make dinner – you get slow cooker, instant pot, 15-minute recipes and more!
With this sale, the annual plan is so inexpensive if it saves your family from eating out just once or twice, you'll have paid for the plan. Anything on top of that is money in your pocket.