Memorial Day is a day of remembering the men and women who died while serving their country in the Armed Forces.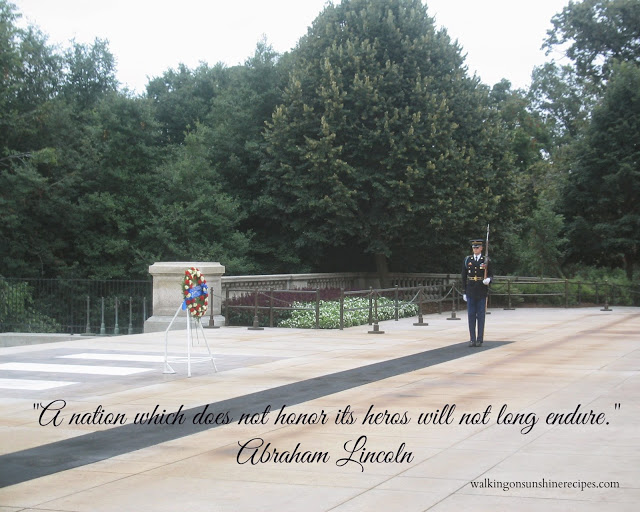 Memorial Day
For some, Memorial Day is the start of the summer, but for most it's the day we remember.  We remember those who gave their lives to protect and serve our country so that we can have our freedom to celebrate summer and live in our beautiful country.
It's not to be confused with Veteran's Day. Today we honor those who gave their lives to protect our freedom.
The above photo is one that I took while visiting Arlington Cemetery 10 years ago. I will never forget watching the changing of the guard.  It was quite moving.
If you ever get the opportunity to visit Washington DC, I highly recommend taking the time to visit Arlington Cemetery.
"A nation which does not honor its heroes will not long endure."
Abraham Lincoln
Not sure if some of you know, but my husband has a blog too.  You can read what's on his mind by clicking the link here:   Manning the Wall.