I hope you all had a great weekend!
We did!
For the first time in 3 weeks, the Colonel was home.
We did some chores around the house and then went out and found some pumpkins.
Today I'm sharing a meal that we eat quite often.
In fact I thought maybe it was just too simple to share with all of you.
It's so easy I thought no one would be interested in this dish.
BUT...
It's so delicious I just had to share.
Crock Pot Barbecue Chicken..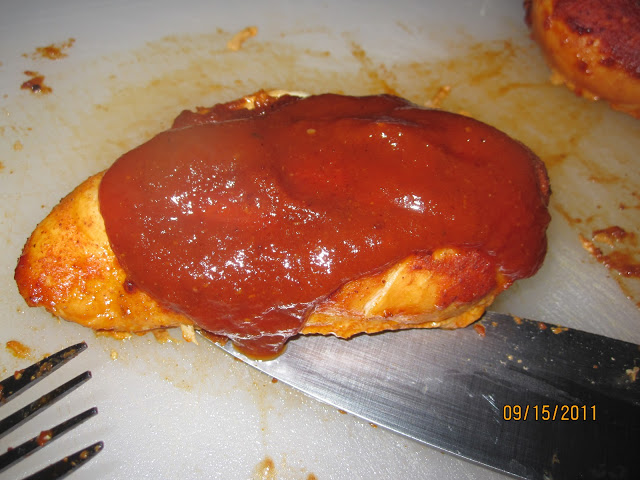 Put as many chicken breasts as you need to serve your family into your crock pot.
Sprinkle with season salt or salt and pepper. Do not add any liquid...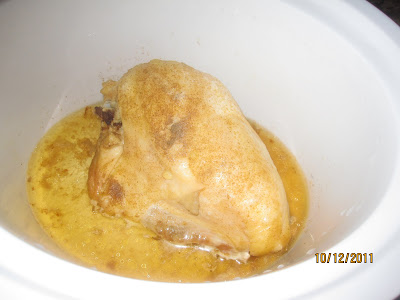 Put the cover on and cook on low until the chicken is almost done.
I always try to cook chicken on low in my crock pot.
My crock pot cooks pretty quick and in about 3 hours, the chicken will be really tender.
(Please make sure you follow your crock pot's instructions
and don't go by my crock pot!)
At this point, you'll notice that there will be a nice broth at the bottom of the crock pot.
I always save this broth to throw in soup or another dish that calls for broth...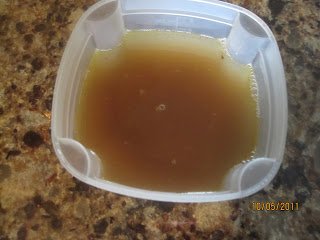 Now, add your barbecue sauce.
I've used bottled store-purchased barbecue sauce many times.
BUT...
I really try to use homemade barbecue sauce.
Cover the chicken with the barbecue sauce and continue to cook
until the chicken is completely cooked through.
This will depend on your crock pot...
Once the chicken is completely cooked, remove and serve!
It's that easy and that DELICIOUS...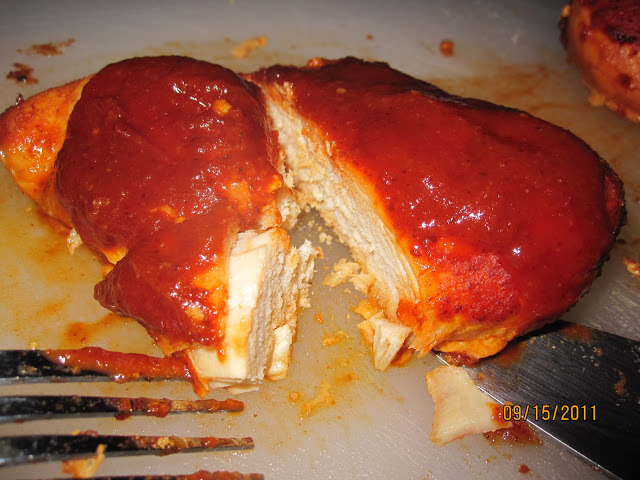 Now you can eat it just like this or you can "shred" the chicken
and eat as sandwiches...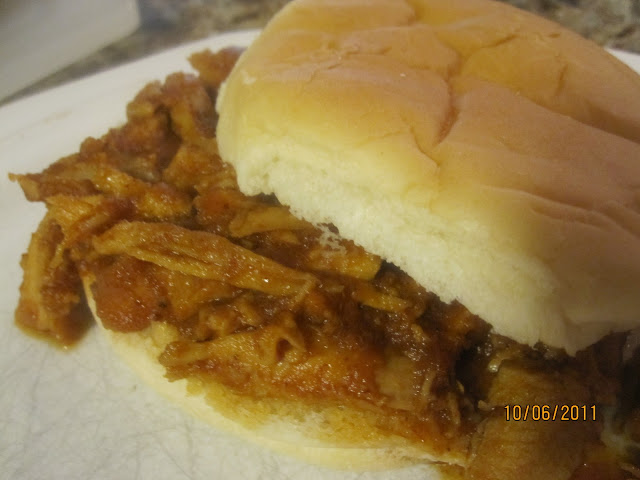 When the chicken is done, shred it and place back in the crock pot and
place the setting of the crock pot to "keep warm" until we're ready to eat.
BARBECUE SAUCE:
1 (7 ounce) can tomato paste
3 tablespoons spicy Dijon mustard
2 tablespoons BBQ seasoning mix
2 tablespoons Worcestershire sauce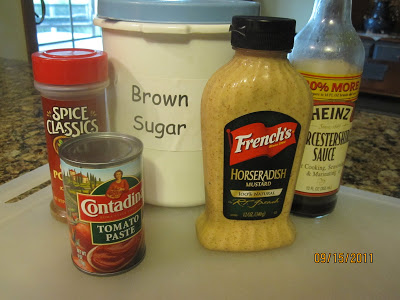 Whisk all the ingredients together in a large saucepan and bring to a boil
Reduce heat to maintain a simmer and cook, stirring occasionally,
until reduced by about half or desired thickness, about 1 hour...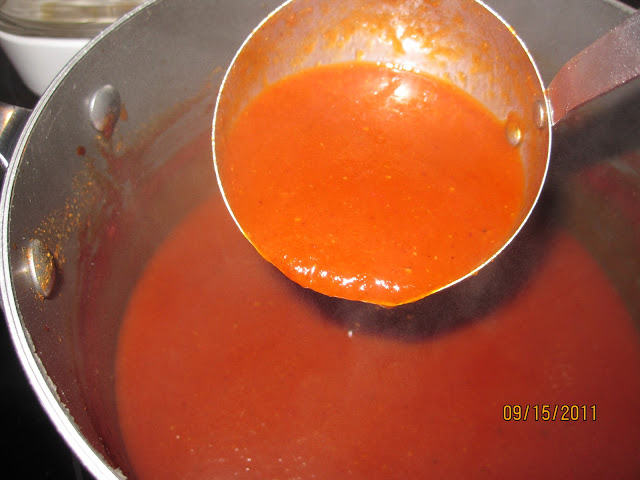 Cool completely before transferring to an airtight container
and storing in the refrigerator.
Use the barbecue sauce within 1 week or freeze for up to 6 months...
ENJOY Your Day!
Click
here
for a printable recipe of the barbecue sauce.